Got a question? Get instant answers: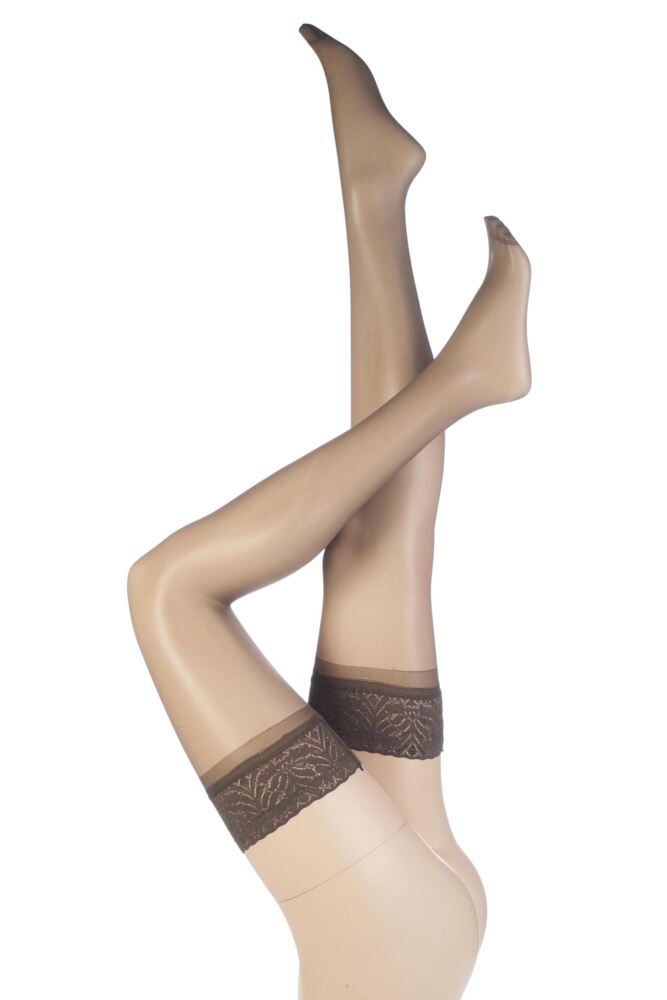 Hover to Zoom

Hazelnut

Nearly Black

Black

Natural

Bronze

Nutmeg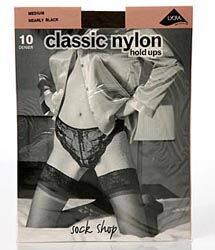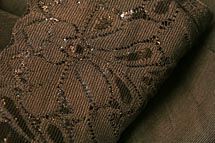 SockShop 10 Denier Classic Nylon Lace Top Hold Ups
95% of Reviewers Like this product
(45 reviews)

Read Reviews
SockShop Socks & Accessories

95% of Reviewers Like this product
(based on 45 reviewers)

Read Reviews
Product Information
Sexy and stylish, these classic hold ups feature a pretty deep floral lace top that gives a flirty, feminine touch to a fashion staple.

The 10 denier weave gives a superbly smooth and sheer look to your legs, showing your pins off to their very best. Ideal for all day wear, they are built for comfort and to be long lasting.
(06/11)
88% Nylon 12% Lycra® Elastane
1 Pair Pack
10 Denier, Shiny finish
Reinforced toe for durability
7cm lace band
Hand wash to extend the lifespan
Reviews
Reviews
from Feefo
95% of Reviewers Like this product (based on 45 reviewers)
Date
Rating
Comment
Response
09-Nov-2015
Hi I think the product is good but you should do loyalty cards as I have been buying holdup for the past 10 years or more
10-Oct-2015
Very comfy
02-Oct-2015
A reasonably priced deep lace hold up
13-Aug-2015
XL hazelnut should have been reinforced toe,but were intact sandle toe, small detail I know, but I like reinforced toe
03-Aug-2015
Good quality. Attractive and comfy :)
18-Mar-2015
Another winner for me - they stay up comfortably and, as with the Nylon tights, the colour is perfect for Indian skin!
16-Feb-2015
Have ordered many times and will continue to order this product when required, have also recommended hold-ups to friends.
Best hold-ups on the market !.
14-Jan-2015
.
14-Nov-2014
Fantastic product and spot on colour
07-Nov-2014
Unfortunately a little bit too dark for me. I would also like have liked them to be Gloss. But this is not the fault of Sock Shop. The lighter ones are a little bit old fashioned in colour they are a bit like the old fashioned "American Tan" colour tights that came out when Tights first came onto the Market, maybe better if they were Gloss.

Special Offers
Multi-Buy - Buy 3 SockShop Classic Nylons and get 10% OFF, buy 6 and get 20% OFF
Sexy and stylish, these classic hold ups feature a pretty deep floral lace top that gives a flirty, feminine touch to a fashion staple.

The 10 denier weave gives a superbly smooth and sheer look to your legs, showing your pins off to their very best. Ideal for all day wear, they are built for comfort and to be long lasting.
(06/11)
88% Nylon 12% Lycra® Elastane
1 Pair Pack
10 Denier, Shiny finish
Reinforced toe for durability
7cm lace band
Hand wash to extend the lifespan
Reviews from Feefo
95% of Reviewers Like this product (based on 45 reviewers)
Date
Rating
Comment
Response
09-Nov-2015
Hi I think the product is good but you should do loyalty cards as I have been buying holdup for the past 10 years or more
10-Oct-2015
Very comfy
02-Oct-2015
A reasonably priced deep lace hold up
13-Aug-2015
XL hazelnut should have been reinforced toe,but were intact sandle toe, small detail I know, but I like reinforced toe
03-Aug-2015
Good quality. Attractive and comfy :)
18-Mar-2015
Another winner for me - they stay up comfortably and, as with the Nylon tights, the colour is perfect for Indian skin!
16-Feb-2015
Have ordered many times and will continue to order this product when required, have also recommended hold-ups to friends.
Best hold-ups on the market !.
14-Jan-2015
.
14-Nov-2014
Fantastic product and spot on colour
07-Nov-2014
Unfortunately a little bit too dark for me. I would also like have liked them to be Gloss. But this is not the fault of Sock Shop. The lighter ones are a little bit old fashioned in colour they are a bit like the old fashioned "American Tan" colour tights that came out when Tights first came onto the Market, maybe better if they were Gloss.
1 2 3 4 5 Next Last