Got a question? Get instant answers:

Hover to Zoom

Baby Blue / Mid Muted

Navy / Mid Muted

Pink / Mid Muted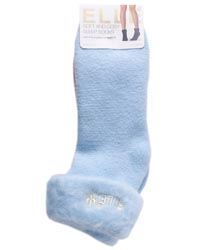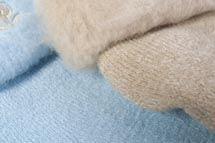 Elle Original Cosy Bed Socks
93% of Reviewers Like this product
(11 reviews)

Read Reviews
Elle Socks & Tights

93% of Reviewers Like this product
(based on 11 reviewers)

Read Reviews
Product Information
There's nothing kinder and softer on your feet than these super sumptuous bed socks.

With a soft and fluffy brushed inside to cocoon your feet, they are warm and comfortable.

If you can bear to part with them, they make a perfect winter gift, complete with pretty bow on the label for an extra special touch.
(06/11)
82% Acrylic 11% Nylon 7% Elastane
2 Pair Pack
Brushed inside for extra warmth
Normal seamed toes
Machine washable
Reviews
Reviews
from Feefo
93% of Reviewers Like this product (based on 11 reviewers)
Date
Rating
Comment
Response
28-Jul-2015
Good quality
11-Jul-2015
As above.
09-Jun-2015
Feel good quality & should keep my feet warm this coming winter
01-Jun-2015
Bought for my Gran - lovely & warm.
21-Feb-2015
very soft and warm - perfect!!
01-Feb-2015
Lovely cosy socks, not too tight at ankles
26-Dec-2014
Hopefully my friend will
No longer have cold tootsies in bed!
24-Dec-2014
Just what the lady needed
16-Dec-2014
a present for someone and they look good quality and very soft - better than your average cheapo bedsocks i'm sure
12-Dec-2014
Nice and cosy however expected them to be more soft!

Special Offers
ELLE Multi-Buy - Buy Any 3 ELLE Products Get 10% Off
There's nothing kinder and softer on your feet than these super sumptuous bed socks.

With a soft and fluffy brushed inside to cocoon your feet, they are warm and comfortable.

If you can bear to part with them, they make a perfect winter gift, complete with pretty bow on the label for an extra special touch.
(06/11)
82% Acrylic 11% Nylon 7% Elastane
2 Pair Pack
Brushed inside for extra warmth
Normal seamed toes
Machine washable
Reviews from Feefo
93% of Reviewers Like this product (based on 11 reviewers)
Date
Rating
Comment
Response
28-Jul-2015
Good quality
11-Jul-2015
As above.
09-Jun-2015
Feel good quality & should keep my feet warm this coming winter
01-Jun-2015
Bought for my Gran - lovely & warm.
21-Feb-2015
very soft and warm - perfect!!
01-Feb-2015
Lovely cosy socks, not too tight at ankles
26-Dec-2014
Hopefully my friend will
No longer have cold tootsies in bed!
24-Dec-2014
Just what the lady needed
16-Dec-2014
a present for someone and they look good quality and very soft - better than your average cheapo bedsocks i'm sure
12-Dec-2014
Nice and cosy however expected them to be more soft!
1 2 Next Last