Got a question? Get instant answers: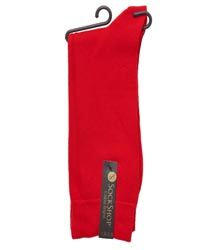 Product Is Packaged This Way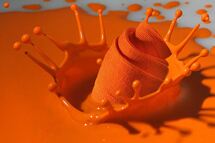 SockShop Colours Single Cotton Rich Socks
100% of Reviewers Like this product
(46 reviews)

Read Reviews
SockShop Socks & Accessories

100% of Reviewers Like this product
(based on 46 reviewers)

Read Reviews
Product Information
Bright and cheerful, these cotton-rich coloured socks are the ideal way to update your wardrobe and give any outfit a colourful twist.

The high cotton content means they are great for healthy feet by absorbing moisture and wicking it away from your skin. Supersoft to the touch, they are perfect for all day comfort.
(08/11)
Mens Colours Single Ankle Socks
79% Cotton 20% Nylon 1% Lycra®
1 Pair Pack
Added Lycra for a great fit
Normal seamed toes
Machine washable
Reviews
Reviews
from Feefo
100% of Reviewers Like this product (based on 46 reviewers)
Date
Rating
Comment
Response
30-Jul-2015
Just keep the Red in stock please .... you also used to do shorter red socks.

Good on quantity discount but .... I had to buy 13 and not 10 to get free delivery ;-(
21-Jul-2015
Good quality socks, and the colour was accurately represented on the website
07-Jul-2015
Great socks, good quality
16-Jun-2015
Thx
23-May-2015
good quality
22-May-2015
Perfect
03-May-2015
Brilliant quality
25-Apr-2015
Fantastic quality and excellent colours!
19-Apr-2015
Very good quality for the price
15-Apr-2015
I only buy my socks from SockShop, the service and quality is second to none! I love these socks and the colour keeps!

Special Offers
Multi-Buy - Buy any 3 SockShop items get 10% off buy any 6 get 20% off
Bright and cheerful, these cotton-rich coloured socks are the ideal way to update your wardrobe and give any outfit a colourful twist.

The high cotton content means they are great for healthy feet by absorbing moisture and wicking it away from your skin. Supersoft to the touch, they are perfect for all day comfort.
(08/11)
Mens Colours Single Ankle Socks
79% Cotton 20% Nylon 1% Lycra®
1 Pair Pack
Added Lycra for a great fit
Normal seamed toes
Machine washable
Reviews from Feefo
100% of Reviewers Like this product (based on 46 reviewers)
Date
Rating
Comment
Response
30-Jul-2015
Just keep the Red in stock please .... you also used to do shorter red socks.

Good on quantity discount but .... I had to buy 13 and not 10 to get free delivery ;-(
21-Jul-2015
Good quality socks, and the colour was accurately represented on the website
07-Jul-2015
Great socks, good quality
16-Jun-2015
Thx
23-May-2015
good quality
22-May-2015
Perfect
03-May-2015
Brilliant quality
25-Apr-2015
Fantastic quality and excellent colours!
19-Apr-2015
Very good quality for the price
15-Apr-2015
I only buy my socks from SockShop, the service and quality is second to none! I love these socks and the colour keeps!
1 2 3 4 5 Next Last