Weird and wonderful Easter traditions from around the world
Posted 17th April 2019 by SockShop
Fancy a change from stuffing yourself with hot-cross buns and Easter egg hunts for the kids? Why not try taking part in one of these Easter traditions from around the world…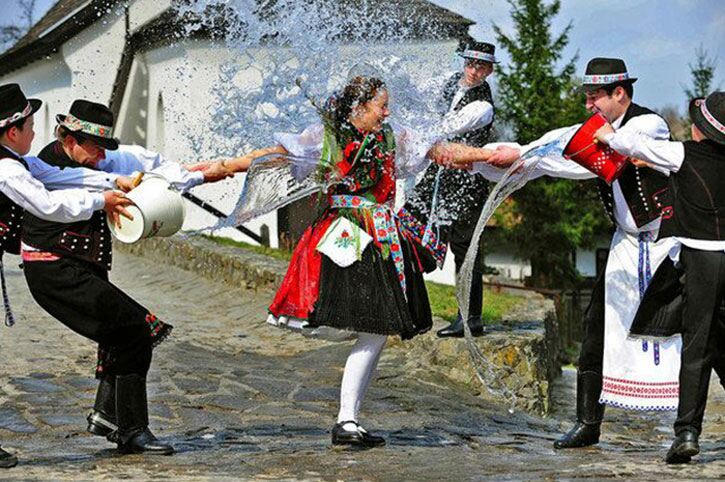 Hungary: Splashing out
You might think splashing out at Easter means treating yourself to some luxury chocolate eggs, but in Hungary it has a very different meaning. "Sprinkling" is a custom that involves girls dressing up in traditional clothes and getting splashed with water by boys, who then ask for a kiss. According to legend, the water is supposed to have a cleaning and fertility-inducing effect.

France: Eggs-treme omelette
They say you can't make an omelette without breaking eggs, and in the French town of Haux they break thousands every Easter to create the world's biggest. Inspired by Napoleon's troops who marched through the town and asked villagers to prepare an omelette, these days over 1,000 locals and visitors are invited to join for lunch in one of Europe's most delicious Easter traditions.

Sweden: Witch holiday is this?
Think witches only make an appearance at Halloween celebrations? Think again. Across Sweden, children don face paint and grab broomsticks as they dress up as påskkärringar (Easter hags) in a tradition dating back to the country's widespread witch-hunts. Little ones then trawl the neighbourhood asking residents for sweets and cakes, in exchange for handmade paintings and drawings.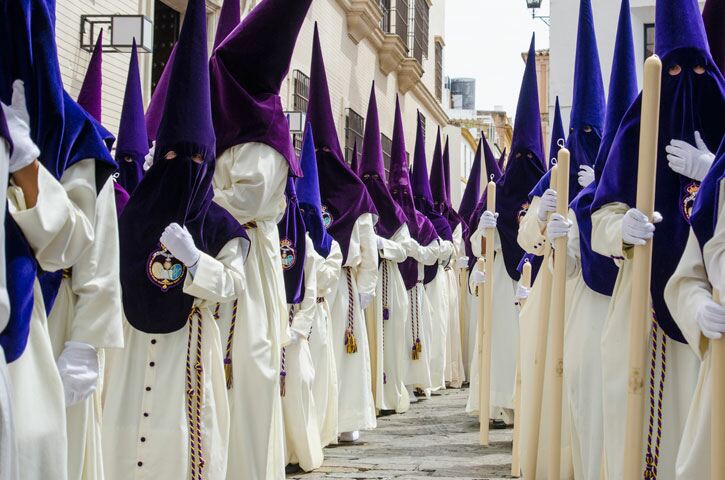 Spain: Hoods up
Arguably the world's most impressive Easter celebrations take place in the atmospheric Andalusian capital of Seville. Brotherhoods from local churches parade through the city's streets in traditional hooded robes, telling the story of Easter through elaborate floats. Festivities build through Holy Week, culminating in an all-night celebration on the eve of Good Friday.

Czech Republic: Whip it out
One of the more bizarre Easter traditions takes place in the Czech Republic, where men spank women with homemade whips made from willow branches decorated with ribbons. The tradition is supposed to transfer the willow's fertility to the women and is meant to be done playfully, although we think we'd prefer to get splashed with water than spanked with willow branches!