Easy bakes with basic items from your cupboard
Posted 28th April 2020 by SOCKSHOP
The nation's gone baking crazy and flour is flying off the shelves. Read on for five simple recipes the whole family can enjoy…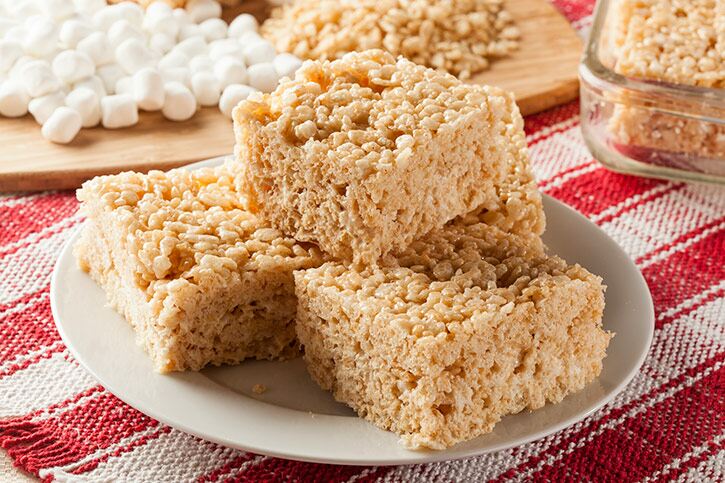 Honey flapjacks
This recipe uses simple ingredients we're sure you'll have no problem sourcing. Simply preheat your oven while melting 150g butter with brown sugar and four tablespoons of honey. Add a pinch of salt before stirring in 300g of porridge oats. Pour the mixture into a lined baking tin and add berries for extra flavour if you wish. Bake for half an hour, leave to cool and cut into individual flapjacks.

Peanut butter cookies
Who doesn't have peanut butter in their cupboards? Take 200g of the popular spread, crunchy or smooth, and add 175g of caster sugar and an egg, with a pinch of salt. Stir the mixture well before breaking it off into cherry tomato sized pieces. Place them on a baking tray well-spaced apart and flatten with the back of a fork. Bake for 12 mins for a biscuit that will keep for up to 3 days.

Rice Krispie squares
Raid your cereal cupboard for these treats that the kids are bound to enjoy. Melt three-quarters of a cup of butter with 11 cups of marshmallows in a big pot. Pour the mixture into a baking tray lined with greaseproof paper. You'll need to add enough Rice Krispies (or similar) to keep your squares together but not too many, as the finished product will turn out bland and dry.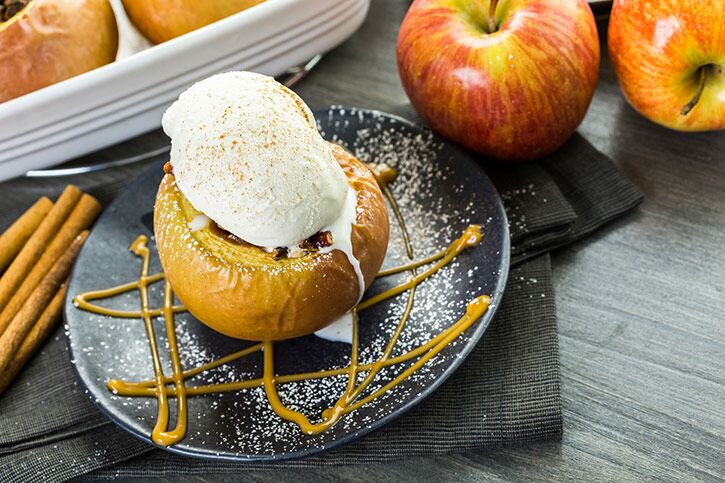 Chocolate chip shortbread
This is a great twist on a traditional shortbread recipe. Take a cup of salted butter, half a cup of sugar and a teaspoon of vanilla extract and mix together. Slowly add 2 cups of flour before stirring in two-thirds of a cup of chocolate chips. Let your dough chill for a couple hours until ready for baking. Roll the mixture on to a baking tray and cut into squares. Bake for up to 20 minutes, leave to cool and serve.

Baked apples
Fill up on your five a day with a little help from the oven. Simply preheat to 200C while removing the core of baking apples, one per person should work fine. Cut a hole around an inch wide to stuff with brown sugar, cinnamon and raisins, it's best to mix these in a bowl first. Fill a baking dish with just enough water to cover the bottom and add your apples. Bake for up to 45 minutes while ensuring they don't turn too soft. Remove the apples and baste with juices from the pan before serving with ice cream.