How to stay connected with your loved ones from home
Posted 14th April 2020 by SOCKSHOP
While "stay at home" measures might keep you from visiting in person, isolation doesn't have to mean losing touch with your loved ones.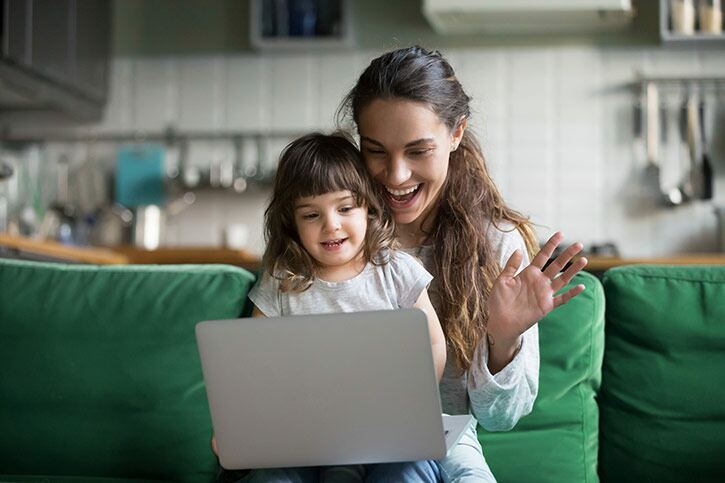 Here are some of our favourite ways to stay connected from afar…

Become quizmaster
Club together with family or friends for a night of virtual games and quizzes. Whether you put together a pub quiz or just play a few rounds of charades, video calls are a great way to help you feel connected while apart.

Distant dinners
Sit down to breakfast, brunch, lunch or dinner over voice or video call and enjoy the semi-normality of sharing a mealtime with your distant loved ones. You could even go to the effort of making the same dish to help you feel even more connected!

Watch a film
The Netflix Party extension for browsers like Google Chrome is a great new way to watch a film or binge a box-set with others remotely. Share your theories as you plunge through documentaries and TV dramas, or discuss your favourite scenes over chat as you enjoy long-distance movie nights wherever you happen to be isolated.

Pick up the phone
Sometimes, hearing a friendly voice is all that's needed to brighten a lonely day. The next time you get stuck for something to do, pick up the phone and call a friend or relative who you know is living alone. That one call may be all the contact they get in a day, so it's important to let them know you're there.

Put it in writing
Who doesn't enjoy the novelty of getting a letter through the post? Something about a handwritten letter feels far more intimate than a quick text or call. Show your loved ones that you're thinking of them by penning your thoughts on paper. One day, you may even be able to look back and remember how those letters kept you together from a distance!