Ways to keep the kids entertained at home
Posted 7th April 2020 by SOCKSHOP
Staying indoors all the time needn't be a bore. Follow our five tips for a fun-filled time in isolation…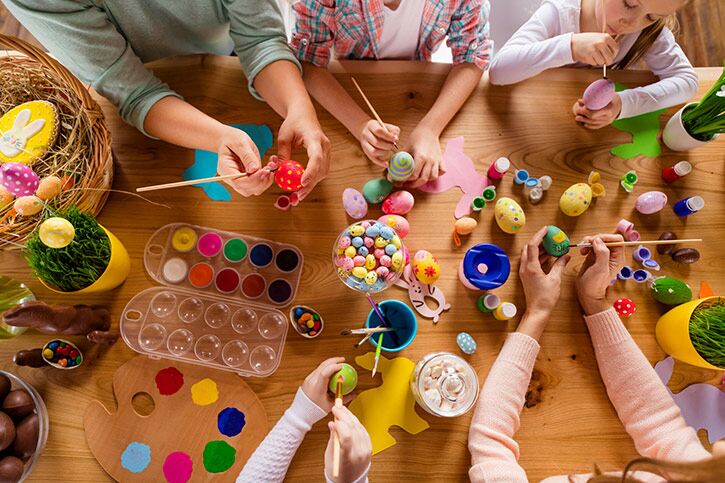 Recreate party games
Social distancing has played havoc with your kids' schedules too, so why not bring the party to your home, no birthdays necessary. Pin the tail on your DIY donkey, run around the room in a game of Duck, Duck, Goose and play their favourite tracks for Musical Chairs. Just try not to blast the music too loudly, as we're sure your neighbours will be in too.

Hit the kitchen
Cooking with the kids is a great way to spend quality time together, pass on essential life skills and fill up on the end product – a true multitasker! Why not go further and make the most of sibling rivalry to stage your own bake off? Ask the little ones to decorate a sponge or freshly-prepared biscuits for their showstopper.

Get creative
Nurture your kids' creative tendencies with a little help from technology. YouTube is brimming with craft lessons for children and tutorials on drawing popular cartoon characters, it's up to you to stock up on the stationery. You can even try your hand at Easter-themed creations by personalising bonnets with pipe cleaners and decorating eggs with paint.

Build a den
Living in lockdown has highlighted the need for personal space, and now's the perfect time to give the kids some of their own. If draping blankets over tables and chairs doesn't do the trick, thereare a number of indoor tents and den-building packs out there. Leave the kids to personalise their pads and you may find yourself with a little more 'me time'. Bonus!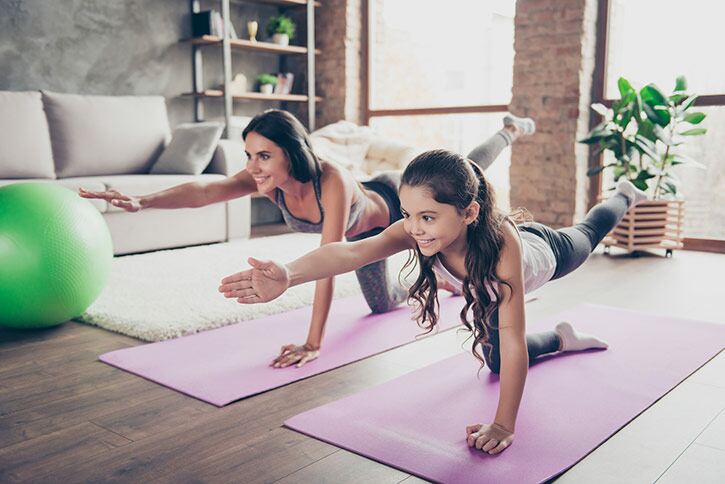 Get physical
If you haven't heard of Joe Wicks' daily PE lessons, where have you been? The fitness guru has been live streaming 30 minutes of fitness every morning, so even busy parents can get involved. There's no equipment necessary and you can even put the kids through their paces at a time of your choice, if your little ones aren't early birds. Which seems unlikely. Good luck!