History of tights: the roaring 20s
Posted by SOCKSHOP
Following the end of the Great War, things began to change in Britain, especially for women. As many proved they could work as hard as men during the conflict, they gained more freedom and became more daring with their clothing choices.
Gone were the restrictive corsets of 19th century England, and in came the loose-fitting and glamourous dresses now associated with 1920s fashion.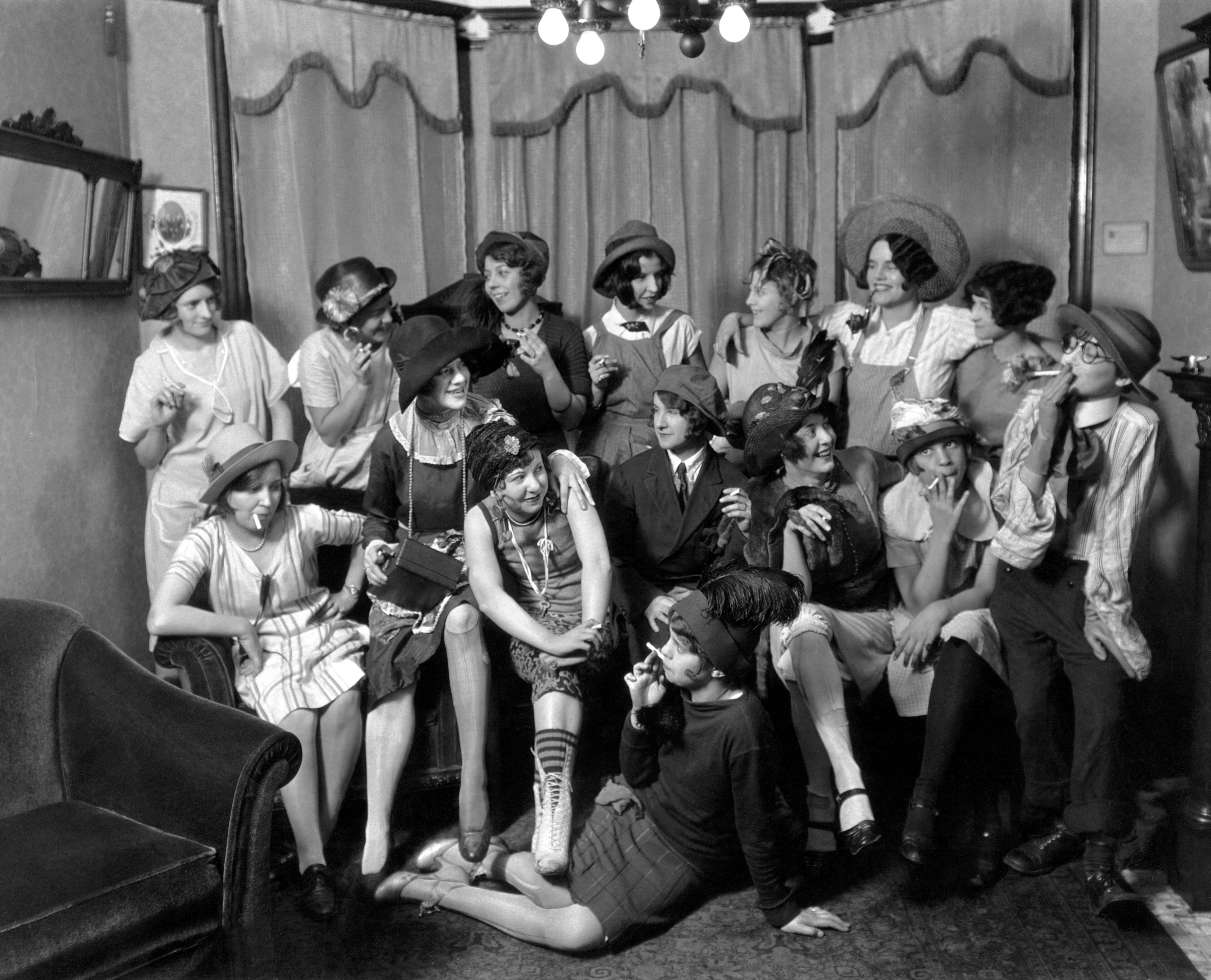 But one of the major steps forward in fashion was happening underneath these dresses, with the creation of new materials and the raising of hemlines.

Short skirts reveal all…almost

As women became more liberated, so did their legs. Dresses no longer went down to the floor but instead finished around the knee. This meant stockings became visible.

Out went warm and functional cotton tights and in came more glamourous legwear. Silk became very popular in a variety of colours and patterns, reflecting the vibrancy of the era.

Stockings would sometimes be rolled below the knee, creating a window of skin between stocking top and skirt bottom. It may not seem like much these days, but this was a scandal in the 20s!

To help women get their hands on these silk stockings, mail-order catalogues became common for most of the major department stores – style and fashion were no longer just for city dwellers.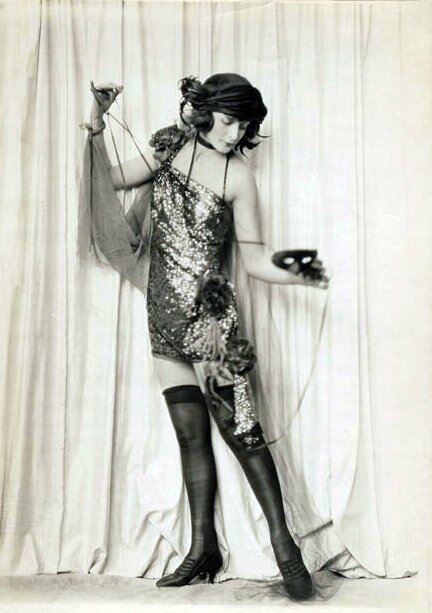 'Flapper girls', young women who frequented nightclubs, would often wear their stockings rolled down as hold ups.