6 of the best summer movies of all time
Posted 6th August 2019 by SockShop
What better way to cap off a day at the beach or in the garden with the family than watching one of these ultimate summer classics…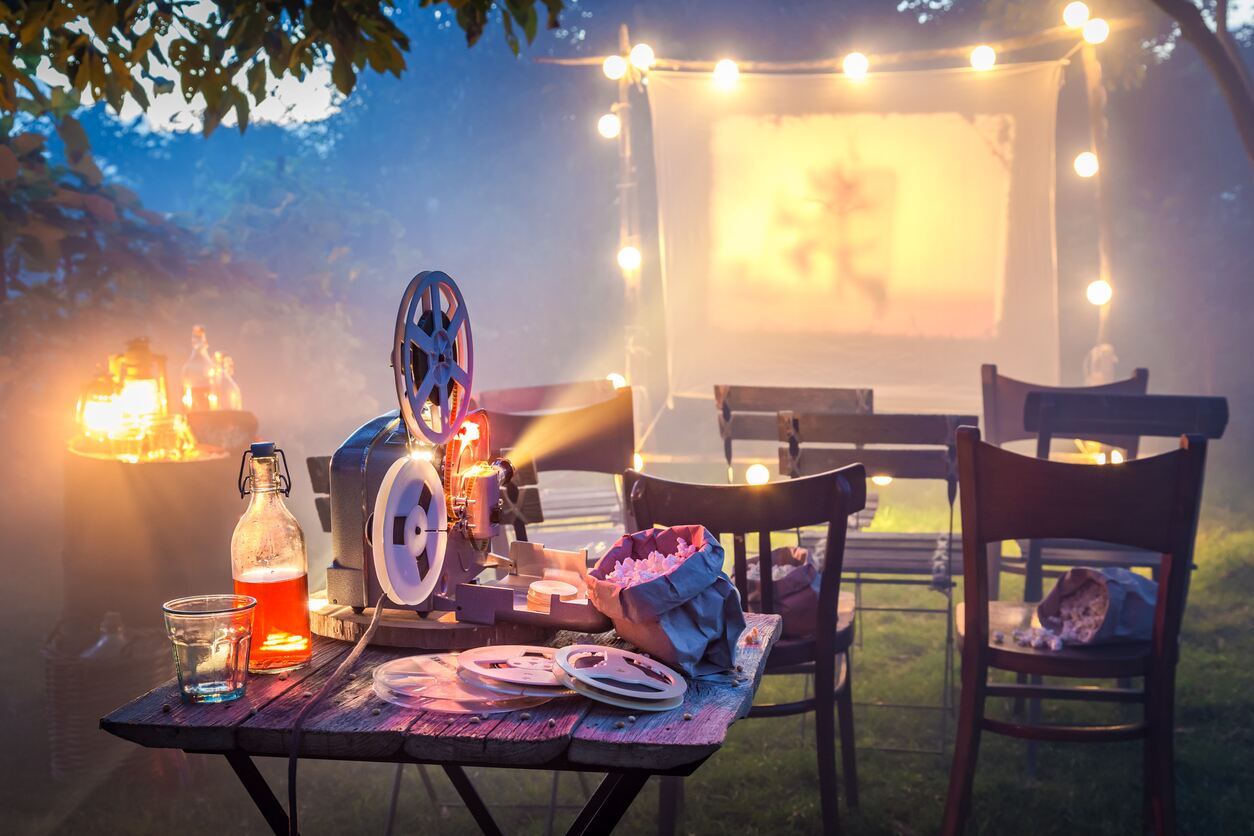 Dirty Dancing (1986)
From its unforgettable soundtrack to the sight of Patrick Swayze lifting Jennifer Grey out of the water, Dirty Dancing is every inch the cult classic. The film tells the story of a young woman spending the summer with her family when she falls for the local dance instructor. Watch this, and you'll be dancing all week…

American Pie 2 (2001)
Fresh from their crude exploits in 1999's American Pie, the whole gang reunite in this sequel. After their first year at college, the boys head to a beach house to spend summer at the lake. Seann William Scott and Jason Biggs star as the clueless gang take their particular brand of hilarity to new heights (or should that be depths?) in this summer smash.

Jaws (1975)
Have two simple musical notes ever struck so much fear into a cinema audience? Probably not, and that's exactly why Jaws still ranks as one of the best movies of all time. The residents of Amity Beach have their summer ruined by a pesky shark who keeps picking off swimmers – you might not want to watch this one before a trip to the seaside...

500 Days of Summer (2009)
Another cult classic, this romcom with a difference sees Tom (Joseph Gordon-Levitt) looking back over his relationship with Summer (Zoey Deschanel), from the early highs to its crushing lows as he tries to work out what went wrong. This film has created a whole decade of debate as audience have taken either Tom or Summer's side in the split, but it remains a great summer watch.

Wet Hot American Summer (2001)
Despite its all-star cast (Amy Poehler and Bradley Cooper, to name just two), Wet Hot American Summer somehow slid under the radar on its release. This teenage coming-of-age film follows a hapless group of camp counsellors as they prepare for the end of summer talent show – and a NASA skylab threatening to fall to Earth and obliterate the camp. Obviously.

Vicky Christina Barcelona (2008)
What better way to spend a weekend in Barcelona than meeting an enigmatic local in an art gallery? That's exactly what happens to Vicky (Rebecca Hall) and Christina (Scarlett Johansson), who get invited to spend the weekend Javier Bardem's Juan Antonio, before his former love Penelope Cruz turns up. Don't you just hate it when that happens?

What's your favourite summer movie? Let us know in the comments!