The cheeky joker's gift guide!
Posted 12th December 2013 by Danielle

Like to taunt your friends with cheeky banter? Light-hearted "insults"? Practical jokes? Then the SockShop cheeky joker's gift guide is for you. With plenty of novelty socks, underwear and other stocking fillers and gifts for the cheeky joker in you!

The cheeky favourite ones
From the SockShop Dare to Wear novelty range and one of SockShop customers' novelty favourites, these Mens 1 Pair SockShop Dare To Wear Cheesy Feet Socks, seem to appear more and more during the festive season! Looks like there are plenty of cheeky jokers out there unless it's just a smelly, smelly Christmas!

The cheeky banter ones
What's a bit of banter without a few light-hearted "insults"... Cushion the blow and deliver them in the form of these lovely novelty socks! We personally love these 'Pig Headed', 'ASBO' and 'Grumpy Old Git' socks! We're sure they won't take it to heart!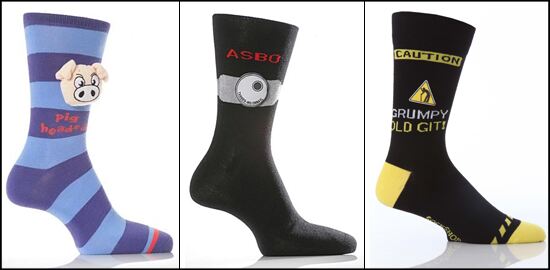 The 'tongue-in-cheek'-y ones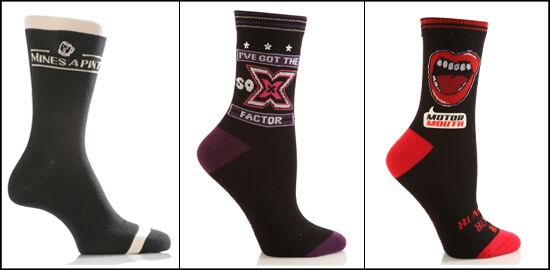 The cheeky practical joker ones

For those practical jokers out there, why not try our Magic Boxers like these Duck pattern, Cow pattern or Banana pattern ones (lots more patterns available!) They come compressed into a tiny pair of boxer shorts. So see if they can figure out the magic (just add water) or just enjoy the look on their faces when they see the crazy patterns!


So there you have it cheeky jokers! Joke away in true novelty style!