Christmas food from around the world
Posted 12th December 2018 by SockShop
Bored of the same old roast turkey and mince pies? Why not mix things up this year by introducing one of these festive food traditions from around the world…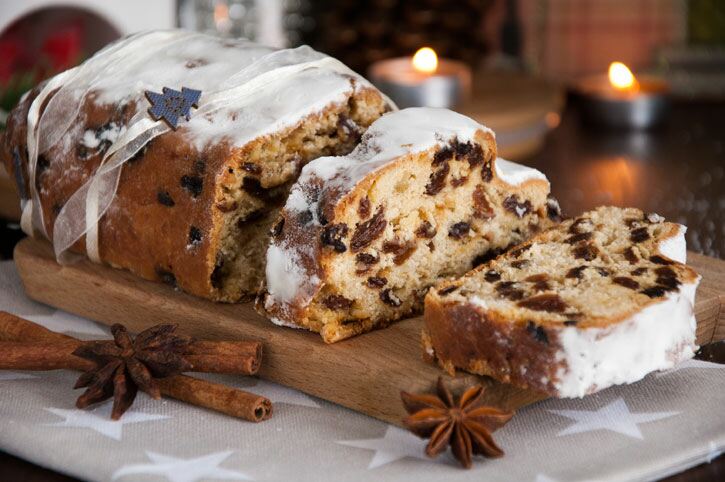 Panettone (Italy)

Although originally hailing from Milan, these days panettone has become a Christmas tradition for the whole of Italy, as well as other parts of Southern Europe. A sweet bread loaf, panettone traditionally contains candied orange peels and raisins (although some varieties contain chocolate) and is usually served with a dollop of sweet mascarpone cream and a sweet liquor like amaretto.

Stollen (Germany)
A sweet, cake-like fruit bread from the region of Saxony in Eastern Germany, stollen is traditionally eaten during the Christmas season. As well as raisons and candied orange peel, other dried fruits, nuts and even marzipan are added to the dough to give the bread its unique flavour. Some stollens are laced with rum or brandy, so watch out for the Yuletide kick, especially if you're giving it to the little ones!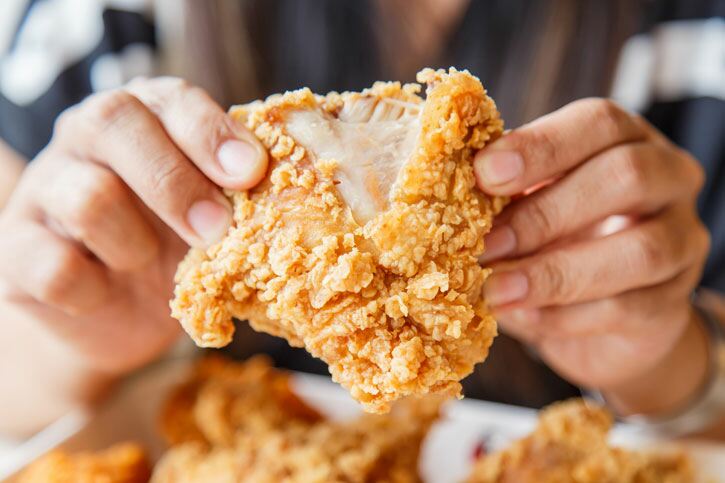 Fried Chicken (Japan)
Yes, you read that correctly, fried chicken really is a Christmas tradition in the land of the rising sun. Back in the 1970s, KFC came up with a marketing campaign for a 'Christmas Chicken Bucket', aimed at striking up some festive traditions among Westerners and locals alike. Somehow, the idea stuck and these days Japanese families need to book weeks in advance if they want to spend Christmas Eve with the Colonel.

Tamales (Costa Rica)
This traditional Central American dish is a festive favourite throughout Costa Rica, Guatemala and Honduras and it's easy to see why. Corn dough stuffed with meat (pork, beef, or chicken), onions, potatoes and garlic are wrapped in a banana leaf or corn husk and steamed. Just don't forget to unwrap them from the husk before you tuck in because you don't want to eat a banana leaf by mistake.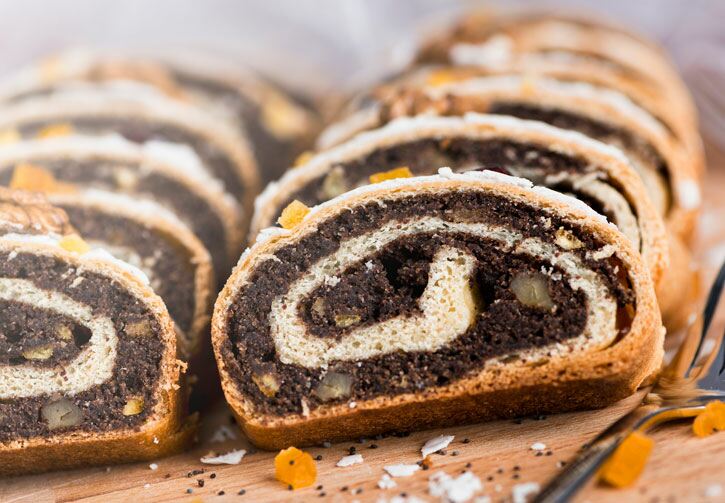 Makowiec (Poland)
A holiday staple throughout Central Europe, makowiec (to use its Polish name) is a poppy seed 'strudel' — a soft yeast bread that's wrapped around a poppy seed filling. The bread is popular in Poland and neighbouring countries like Hungary and parts of Germany and is the perfect accompaniment to a Christmas cup of coffee on Christmas morning.