Ideas for staying in on NYE
Posted 27th December 2019 by SOCKSHOP
A New Year's Eve at home doesn't have to feel like a flop. Whether you're in with the kids or just fancy a small gathering, these fun party ideas will help you celebrate the New Year in style…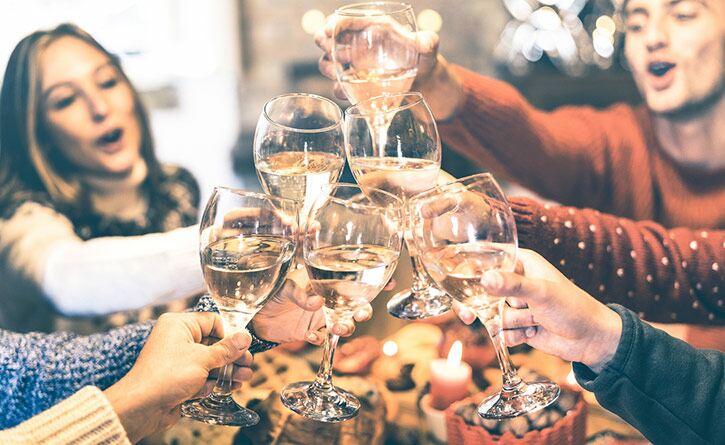 Murder mystery

Add a touch of mystery to your New Year celebrations by hosting your very own Murder Mystery party. Give your guests their characters in advance and lay out your clues over dinner, letting the mystery unfold as you head toward dessert…
Poker night

Feeling lucky this New Year? Try your fortune by turning your living room into a casino. It's time to find out just how much luck you've used up this year!
Games night

Get the kids involved with a family games night, a great excuse to keep the Christmas board games out for an extra evening of fun! Set up a score board and let everyone choose their favourite games. The perfect family-friendly way to spend New Year.

Set a party theme

Who doesn't love fancy dress? Challenge your family and friends to go all out with a dress-up theme of your choice.
Keep it broad with a 'decades' theme, asking your guests to choose their favourite look from decades past, or go more niche by choosing your favourite movie genre or tv show.
Host a dinner party

You can never go wrong with a dinner party. Cherry-pick your guests and prepare ahead for a night of (hopefully) delicious food and bottles of bubbly. If you don't fancy cooking three courses, why not ask your guests to bring a starter and dessert to help ease pressure in the kitchen?