Red-y and on trend for LFW!
Posted 13th February 2014 by Danielle

As the fabulous and fashionable prepare to gather around the catwalks at London Fashion Week, SockShop takes a glance at one of our old favourite looks which is still set to be on trend this season!

At SockShop, we love the bright and brilliant and one thing our customers have always loved is red!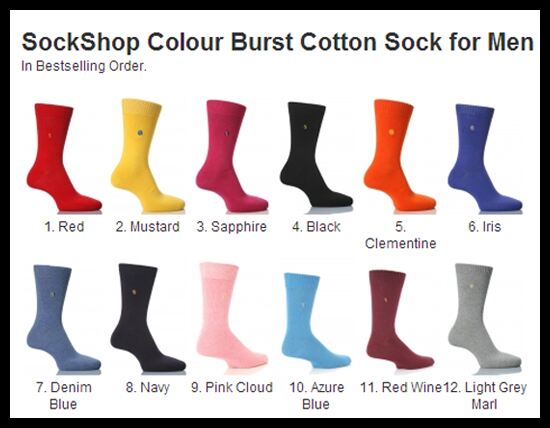 A best selling colour in many of our styles (particularly the SockShop Colourburst plain mens socks and ladies socks) red - among other "warm" colours - is set to be on trend again this season. Keep your socks in style with one of SS14's hottest colours! Heat up an LBD with some bright red tights or add a flash of colour to a sharp, dark suit with some firey red suit socks. Here are some of our favourite red products...