Get your wardrobe ready for spring
Posted 23rd February 2016 by SockShop
March and April are difficult months when it comes to fashion. Winter still hasn't fully let go and, despite the number of daffodils around, spring's warm days haven't properly arrived.

This can mean dressing right is a bit of a balancing act – do you go warm and risk sweating like crazy if the weather improves, or ditch the jumpers in the hope the sun will shine?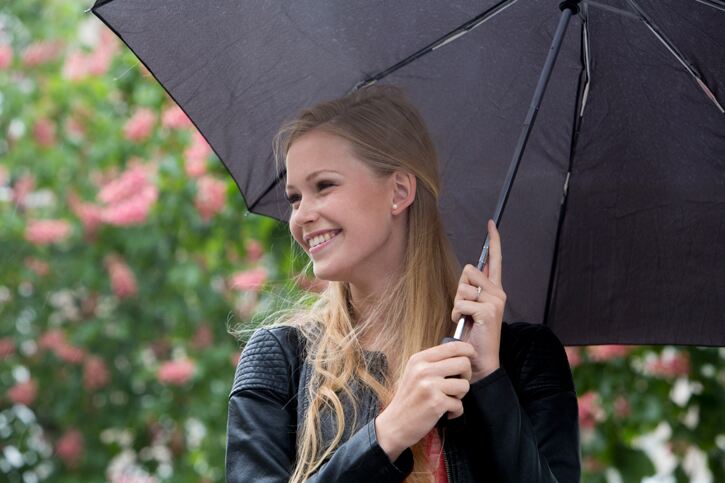 Here are a few ways to get the balance right and make sure you're ready for any weather…

Layer up

Layering is not only hot this season but it'll keep you cool. You can easily and quickly add and take away layers depending on how warm it is and it gives you the chance to experiment with textures, colours and designs. The fact that it's one of the season's key trends also helps.

Let your body breathe

Wearing a bit of cashmere could solve all your problems in one fell swoop. Not only will you look great, but the soft and strong material keeps you warm when it's cold and breathes when it's warmer, so you won't get all sweaty. If you can't afford cashmere, go for Merino instead.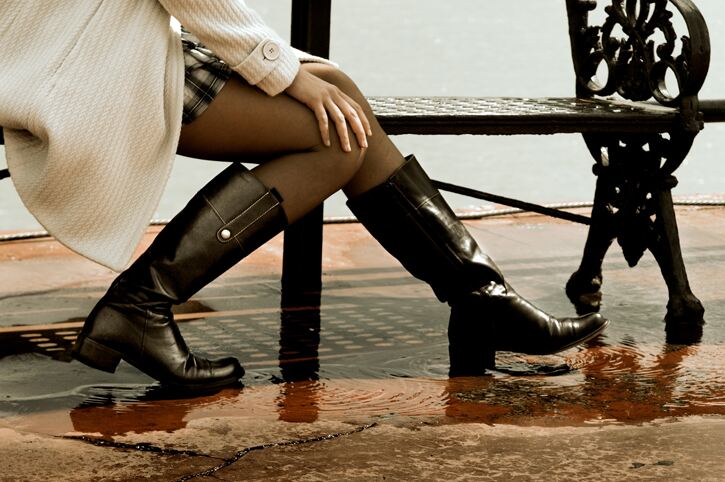 Keep your knee high boots on

You may well have been wearing a pair of these wardrobe staples since the clocks went back, but there's still life in them yet. Try combining them with culottes or an A-line skirt in warmer weather. You could even go as far as to pair a light summer dress with your boots. Just remember to pack a cardie.

Don't forget your legs

woollen tights mean you can wear a lighter dress and still stay warm. They can also help add a bit of winter colour and texture to an otherwise summery outfit.

Protect against showers

One of the big dilemmas is how to handle the rain. We say go fully waterproof from macs to leather jackets, not forgetting your sturdy, waxed jacket, there are plenty of lightweight options that will keep you dry while not being too warm.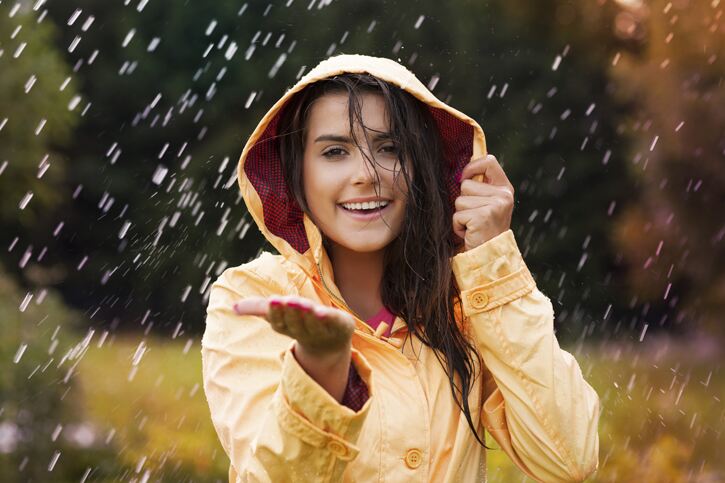 Go long

To keep your limbs warm while also embracing the spring look, we suggest long, flowy dresses, shirts and tops. Maxi skirts and full-length sleeves will keep the wind off while adding a bit of Boho summer chic to your wardrobe.

Mix colours

It's not just about staying warm or keeping cool – you've got to embrace the changing seasons. Keep a foot in both seasons by mixing colours. Use bright colours alongside more subdued shades to keep your outfit suitable for everything from wet Wednesdays to clear blue skies.

Warm your toes

Got a pair of killer sandals you can't keep locked in the closet until summer. Then simply stick a pair of socks on with them. It may sound like a fashion faux pas but if it's good enough for Rhianna, it's good enough for us.

Bring a big bag

The best tip, though, is to go big with your bag. This gives you the option to update your outfit as you go. Pack it with a spare hat, umbrella and more and you'll be ready whatever the weather.