What we learned from London Fashion Week
Posted 22nd February 2017 by SockShop

We may be welcoming the first signs of spring, but the fashion industry has already moved on a season or two and is now talking about what we'll be wearing come October.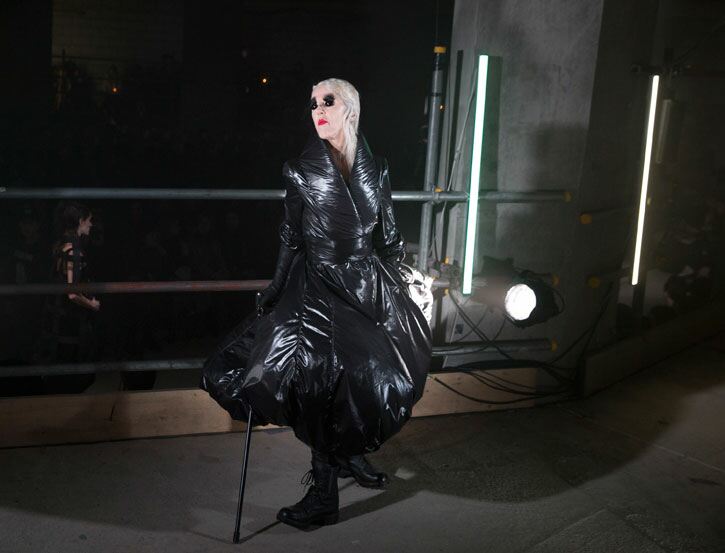 PA.30174154. Gareth Pugh goes full totalitarian chic. Isabel Infantes/PA Wire

Here's what we learned from the London Fashion Week's autumn/winter collections.

America's big influence

With Trump dominating most people's news feeds and social media pages, it's no surprise that the US was a big influence for designers.

Gareth Pugh took on Trump directly, looping key phrases from the controversial President during his show that drew heavily on authoritarian fashion. Think glossy blacks that mimicked police riot gear but with a strong feminine aspect.

Elsewhere, House of Holland went for a more traditional view of our cousins across the Atlantic. It drew heavily on retro Americana, throwing red, white and blue at everything and even embracing the stars and stripes. Denim was a big feature and is a material that you can expect to see lots of as the year goes on.

90s still the go-to decade

For the younger crowd, the 1990s were once again the decade that fashion remembered. This was in part due to the show from 90s favourite Versus Versace. With big name models showcasing the collection, it felt like a throwback to the supermodel days of Naomi and Cindy.

Military chic was a big feature, while prints were taken directly from Versace's own 90s collections. And in true 90s style, logos were back and bigger than ever.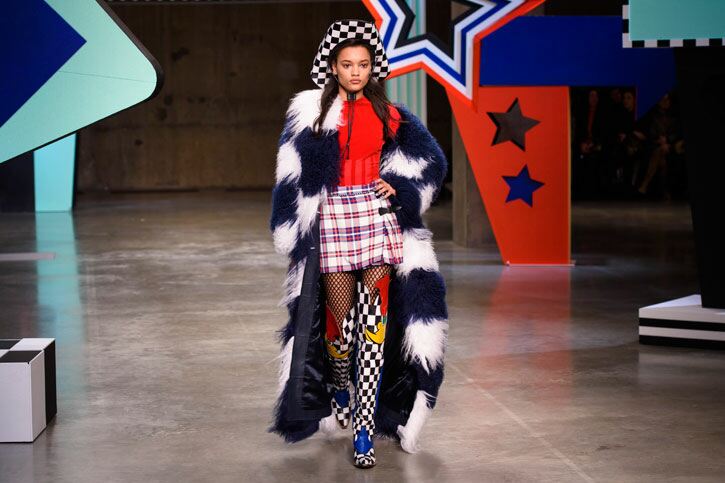 PA.30173559. House of Holland was coming to America. Matt Crossick/PA Wire.

Blurred lines

Reflecting changing views in society, the divide between men's and women's lines grew even less distinct.

Margaret Howell had its first combined men's and women's show that showcased its famed classic lines and simple designs that could be worn by pretty much anyone.

Even Versace's collection had an androgynous vibe to it.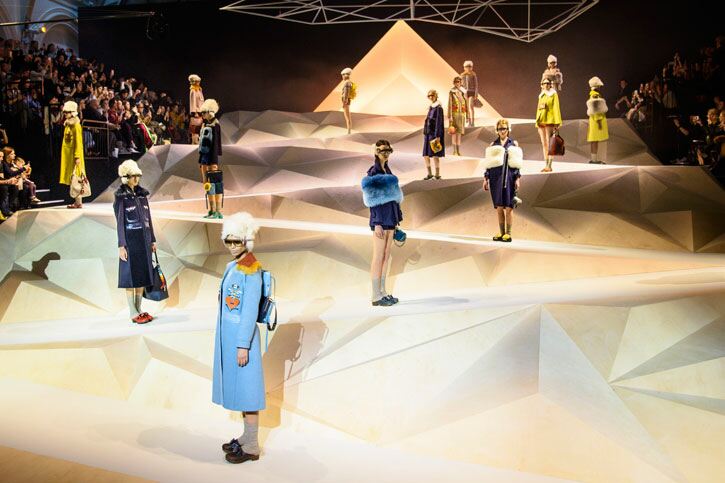 PA.30177923. Anya Hindmarch wintery collection. Matt Crossick/PA Wire

Winter wonderland

A few designers took their inspiration from further afield, looking to countries where winter truly is winter.

Anya Hindmarch was inspired by Norse mythology and Alpine mountain ranges with furry hats, thick jumpers and ski goggle sunglasses.

Elsewhere, Peter Pilotto went to Peru and Mongolia for its inspiration. Think thick knits, bright colours and sheepskin hoods.