5 video games the whole family can enjoy
Posted 4th February 2019 by SockShop
As the winter chill sets in, why not bring everyone together with a video game the whole family will enjoy…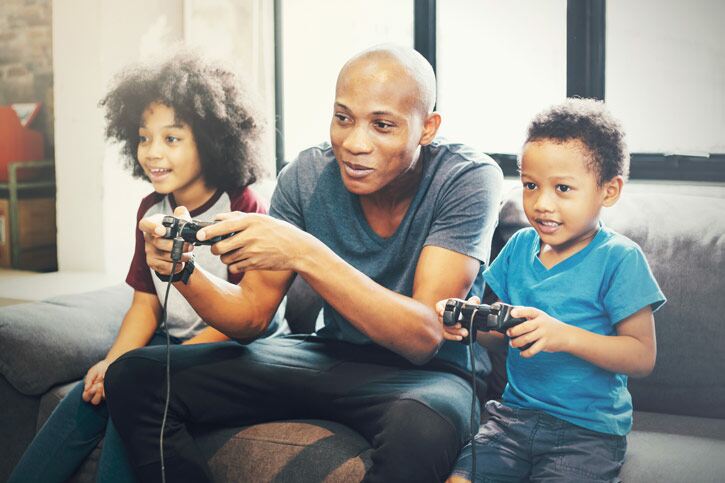 LEGO The Incredibles
There are a whole host of LEGO computer games out there these days, ranging from Star Wars to Jurassic World. Our favourite, though, is LEGO The Incredibles, celebrating everyone's favourite cartoon superhero family in LEGO form. Players can carry out quests, take on super villains, and generally be super — ideal for the whole family.

Mario Kart 8
When it comes to racing games for the whole family, there really isn't anything more entertaining than the ever-crazy Mario Kart. The best thing about Mario Kart is that all the bombs, boosts and banana peels mean it isn't really about the racing at all, so everyone can play! The latest version has more tracks, more characters, and more fun than ever before — just look out for those shells!

Super Mario Odyssey
Super Mario World gets a complete 3D makeover with the excellent family-friendly Super Mario Odyssey. Lead Mario through a wide array of different lands and adventures, collecting coins and power moons on the way. And if you've got kids that find these types of games tricky you can even switch on the 'assist' mode (which basically means it's a lot harder for their characters to die).
LittleBigPlanet 3
If your little ones are more creatively-focused, then LittleBigPlanet could be exactly what you've been looking for. Not only can you create your own levels, you can play them, too, as Sackboy, the game's main character. And who knows, maybe an afternoon playing LittleBigPlanet will spark an interest in design that could lead to a future career?

Mario Tennis Aces
OK, so we really like all things Mario but that's only because he has a tendency to pop up in all the truly great family-oriented games on the market! This time, Mario and the gang are playing tennis, and with four-player options the whole family will be volleying fireballs at each other before you know it. It might not mean you're able to beat Serena Williams, but you'll definitely have fun!