4 ways to rejuvenate your tired party feet
Posted 5th January 2016 by Danielle
From the beginning of December to the 1st of January it's a cavalcade of parties, events, shopping trips and more. With barely a moment to rest you'll be starting the New Year with sore and partied out feet.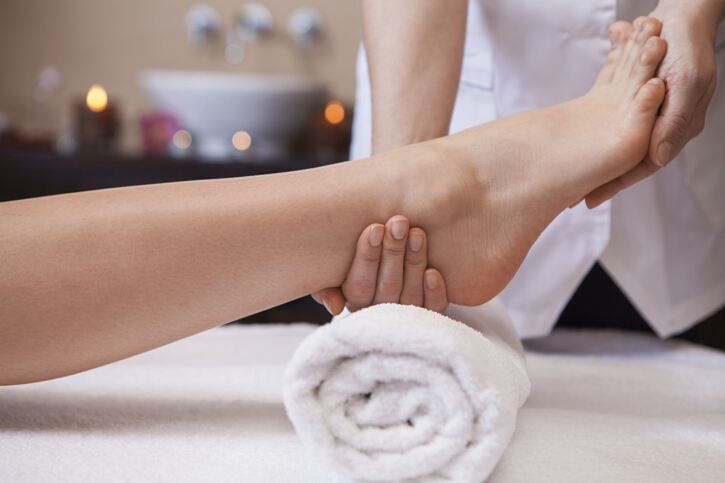 Here are a few ways to get them back on track and start 2016 with a bounce in your step…
1. Go for a massage
There's nothing like a day of pampering to get you back on track and what better way to start it than with a foot massage.

Get rid of aching muscles and get the blood flowing freely to give your feet a new lease of life. And if you don't want to spend money on it, then get your partner to give them a rub while you're laid on the sofa watching TV.
2. Give them a soak
With high heels rubbing your skin and constricting blood flow, your feet will be tired and in need of a good soak. Soaking your feet not only feels great but also helps with problems like dried skin and achy muscles.
Adding salt to your warm water can help reduce swelling, while baking soda helps remove the build-up of bacteria that can cause smelly feet – perfect for after a long day hitting the sales.
Other ingredients like lavender or peppermint add an invigorating quality that helps not just your feet but also your head feel fresh.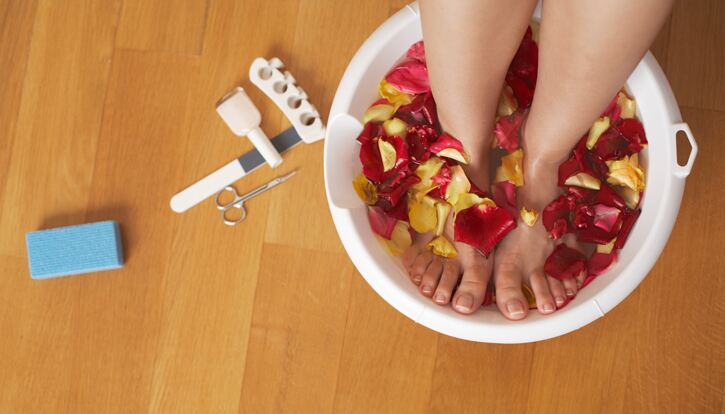 3. Get comfy


Looking good and feeling good sometimes don't go hand-in-hand, with party shoes often punishing your feet and toes. Now the festive season is over it's time to get comfy.


Dig out your old trainers or flats and slip on a pair of
Beautyfeet
socks. These have a hidden pad inside that moisturises your heels – a great way to help get over the party season.


4. Do some stretches


People don't often think about the feet as an area that needs stretching. But did you know there are more than 100 muscles, tendons and ligaments in each foot? And each of these get tight and tired after constant use.


Try some simple stretches like putting your fingers around your big toe and little toe and pulling gently back. Or interlace your fingers between your toes and gently spread them. You can also use a tennis ball under your arches, rolling it around the foot for a couple of minutes.