Colourful socks named 'gentleman's accessory'
Posted 16th January 2018 by SockShop
Last month, Country Life declared that men's socks were officially an accessory, thanks to an increase in people wearing colourful designs to make a fashion statement. Following celebrities like Tom Hiddleston and Canadian Prime Minister Justin Trudeau, more and more men are turning to socks to add a subtle flash of colour or pattern to their outfit.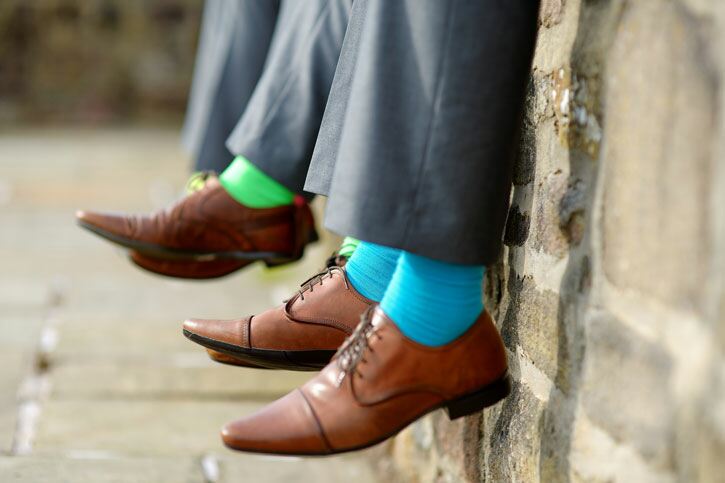 The magazine even touted the benefits of the accessories in helping you express your personality, explaining that red socks make you a 'challenger to Casanova' and mustard socks are best suited to those with 'witty one-liners'. All in all, the magazine said, as a break away from simple black and navy, colourful socks are a great way to put people at ease and show that you're up for a laugh.

Colourful socks are a great way to add character to your outfit, whether you're in casual weekend clothes or dressing up in a suit, and we've already covered suit socks collection includes styles in red, blue, purple and mustard – build up a collection and rotate for a colourful addition to your work outfit every day.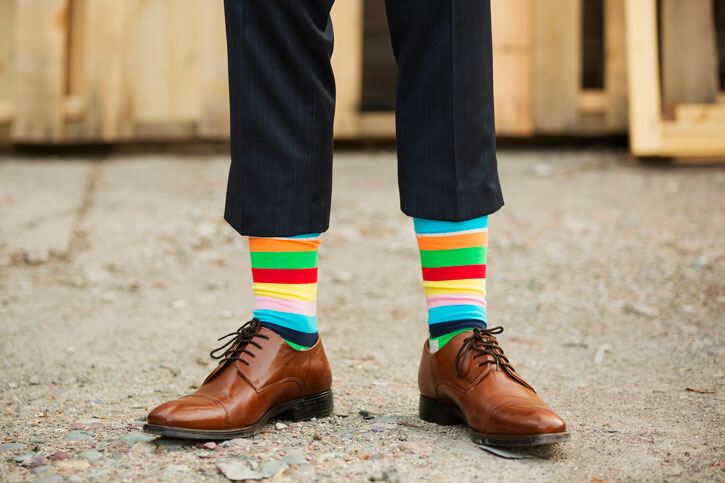 Weekend look
From here.