Colourful socks named 'gentleman's accessory'
Posted 16th January 2018 by SockShop
Last month, Country Life declared that men's socks were officially an accessory, thanks to an increase in people wearing colourful designs to make a fashion statement. Following celebrities like Tom Hiddleston and Canadian Prime Minister Justin Trudeau, more and more men are turning to socks to add a subtle flash of colour or pattern to their outfit.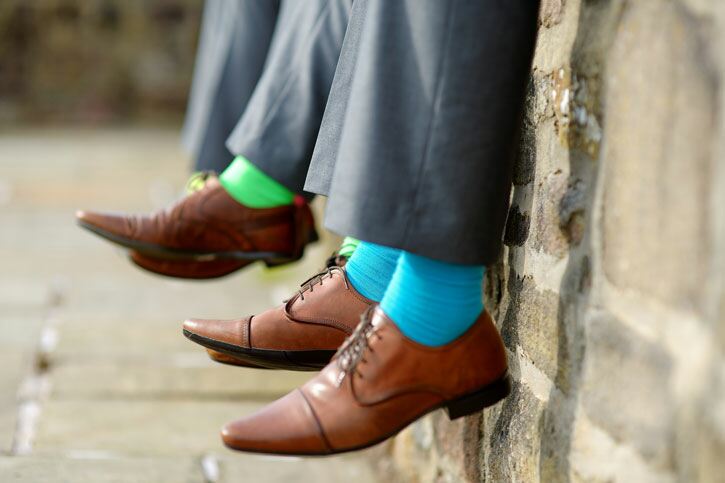 The magazine even touted the benefits of the accessories in helping you express your personality, explaining that red socks make you a 'challenger to Casanova' and mustard socks are best suited to those with 'witty one-liners'. All in all, the magazine said, as a break away from simple black and navy, colourful socks are a great way to put people at ease and show that you're up for a laugh.

Colourful socks are a great way to add character to your outfit, whether you're in casual weekend clothes or dressing up in a suit, and we've already covered how they can help you make a statement at work. Not sure where to start? We've rounded up a selection of the best colourful socks available at the moment…

Suit socks
There's absolutely no reason why you have to stick to navy and black socks when you're at work. As well as brightening up your own day, colourful socks can help show people you're up for having fun in a work environment and that you don't take yourself too seriously – and they also give a serious injection of style into your outfit, too. Our suit socks collection includes styles in red, blue, purple and mustard – build up a collection and rotate for a colourful addition to your work outfit every day.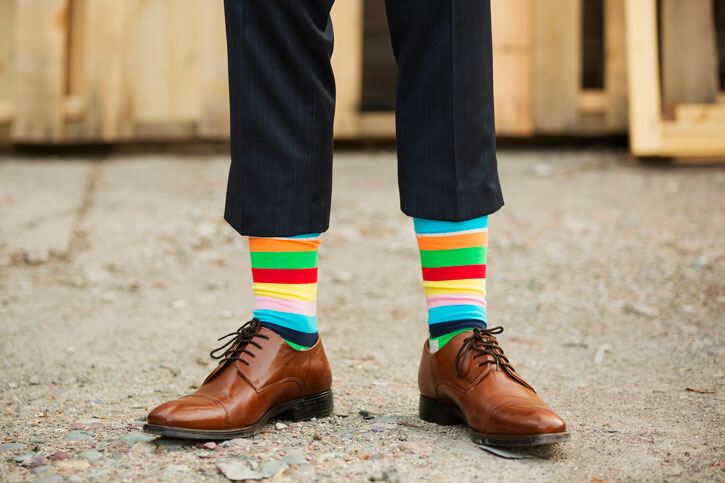 Weekend look
From spots to stripes, the weekend is for casual wear – and that means you can get creative with your sock choice, too. Go for laid-back muted colours or all-out brights – anything and everything goes with jeans and joggers. Browse our leisure collection for the latest looks.

Smarten up with argyle socks
No longer just reserved for golfers, argyle socks are big at the moment – and there are plenty of styles and colours to choose from. They're perfect for work and home, and with muted colours as well as brights, there's a design to suit every preference. Pair with smart shoes or loafers for extra style points.

Show some character with novelty socks
Novelty socks aren't just for kids – adults can have just as much fun with our accessories, too. Take Justin Trudeau, for example – the Canadian Prime Minister has even been snapped in Star Trek-themed socks. From Marvel to Hogwarts, you're bound to find something you want to show off to the world. Shop our collection here.