New Year's resolutions for the whole family
Posted 9th January 2020 by SOCKSHOP
There's no time like the new year for clearing the slate and setting yourself a few personal goals. But individual resolutions can be easy to give up on when there's no one keeping you in check…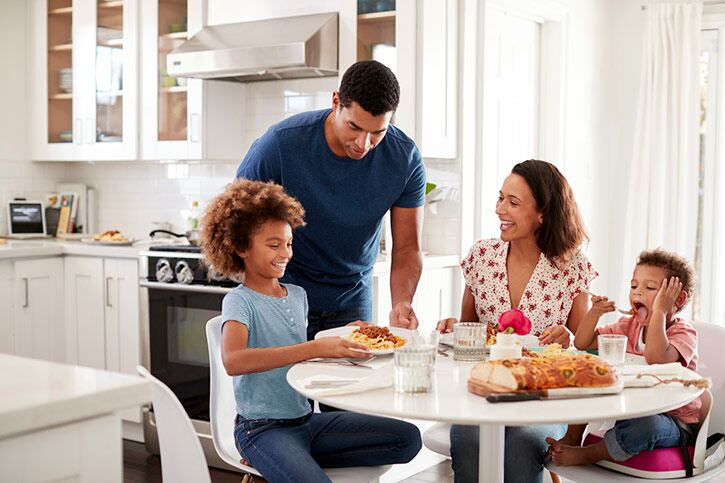 So why not make a resolution the whole family can get involved with? Not only will you be less likely to let your resolution slip, but it'll be great for building family morale.

Cook together, eat together
Make mealtimes a family affair. It can be difficult to make time during the week for a proper family sit down, but getting together for mealtimes is a great way to incorporate a little family time into every day. You could even invite the kids into the kitchen, to cook for you every once in while!

Do your bit for the planet
It's never too late to make recycling a habit. Go green this new year by teaching your household how to separate their rubbish, cutting down your weekly waste and teaching your children to be more aware of their environment.

Make exercise fun
Exercise can feel like a chore, especially if you're doing it on your own. Get the whole house in gear by setting up a family running club, weekly living-room HIIT, or bike rides around the local park. Set each other goals and give your loved ones a boost when they feel like slacking off. You never know, it might even be a laugh!

Unplug the tech
It's no secret that we spend too much time in front of screens. Take a detox from technology this year by putting aside a day or even just an evening out of the week, where you agree to do something completely free from tech – whether it's exploring a local nature reserve or a night in with board games. Make the most of your quality time, completely unplugged.

Talk more, argue less
Stop arguments before they start by making a commitment to being more open with each other. Taking a simple interest in each other's day-to-day activities and confiding in each other when things go wrong is the best way to bring your family closer together.