Odd sock habits...
Posted 11th July 2013 by Danielle
So we recently found out that you, some of our luvverly customers, are in the habit of IRONING YOUR SOCKS?! Madness! But it got me thinking... Maybe it's not so mad. I wonder what other strange sock quirks the people at ! In fact, I find I have a lazy session if I'm not sporting my super socks! Too weird?

What normal people wear to the gym... What Danielle wears to the gym...

What's that? You want to hear some more odd sock habits from the SockShop team? Go on then...

It would seem that we've all developed these little habits when it comes to those things covering our feet!

Dave, says: "Ermmmmmmmm... I never wear flip flops all winter at home."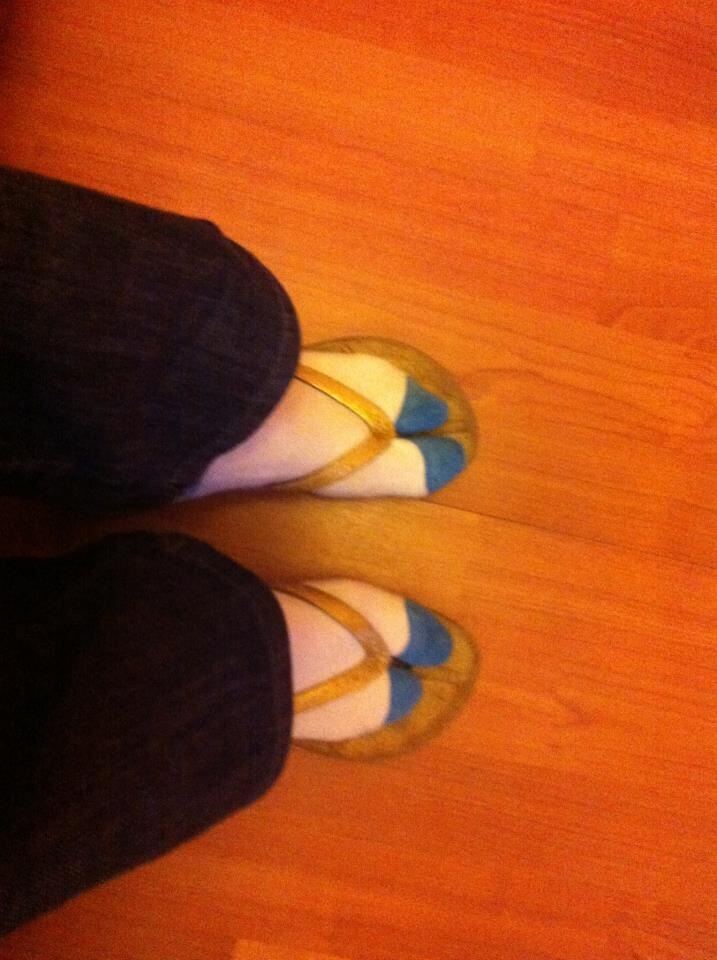 Carol sent some photographic evidence of what some would call a fashion faux-pas but... here at SockShop, we love it! Although, maybe some Trasparenze Flops Lacy Footlet Socks For Flip Flops would be better?
Stuart: Matchy Matchy!
"My (darling) wife has always got to pair them up on the washing line.
If I peg them out and put a white one next to different coloured one, world war 3 erupts in the household."
Shane: Mixed up!

"I always wear the same socks, not the exact same pair of socks, I just have lots of pairs of the same range of socks, especially Cushion Foot Gentle Grip. I can never be bothered pairing after washing and I just grab the first two socks that come to hand, so invariably I mostly wear odd socks unless by chance that morning I manage to pick a pair that matches!"
Vimal says:

"The embroidery HAS to be on the outside of the leg, no matter what socks I wear! More OCD than odd I reckon!"

Well, there you have it. An insight into the weird and wonderful sock habits of the SockShop team! If you wish to confess and odd sock habit, we're always here to listen... we never judge!

Danielle x