5 of the wackiest kits in Premier League history
Posted by SOCKSHOP
Football clubs might have millions to spend on young starlets and international strikers, but it seems they don't always splash out on designers when it comes to their strips.

We take a look back over the years at some of the craziest designs in Premier League history.

1. Arsenal (Away): 1991-93

It was the first season of the Premier League and
Arsenal set the bar high with this truly dazzling outfit
.

Yellow, which became a popular choice for away kits in the 90s, was mixed with dark blue in chevron patterns that certainly did turn some heads.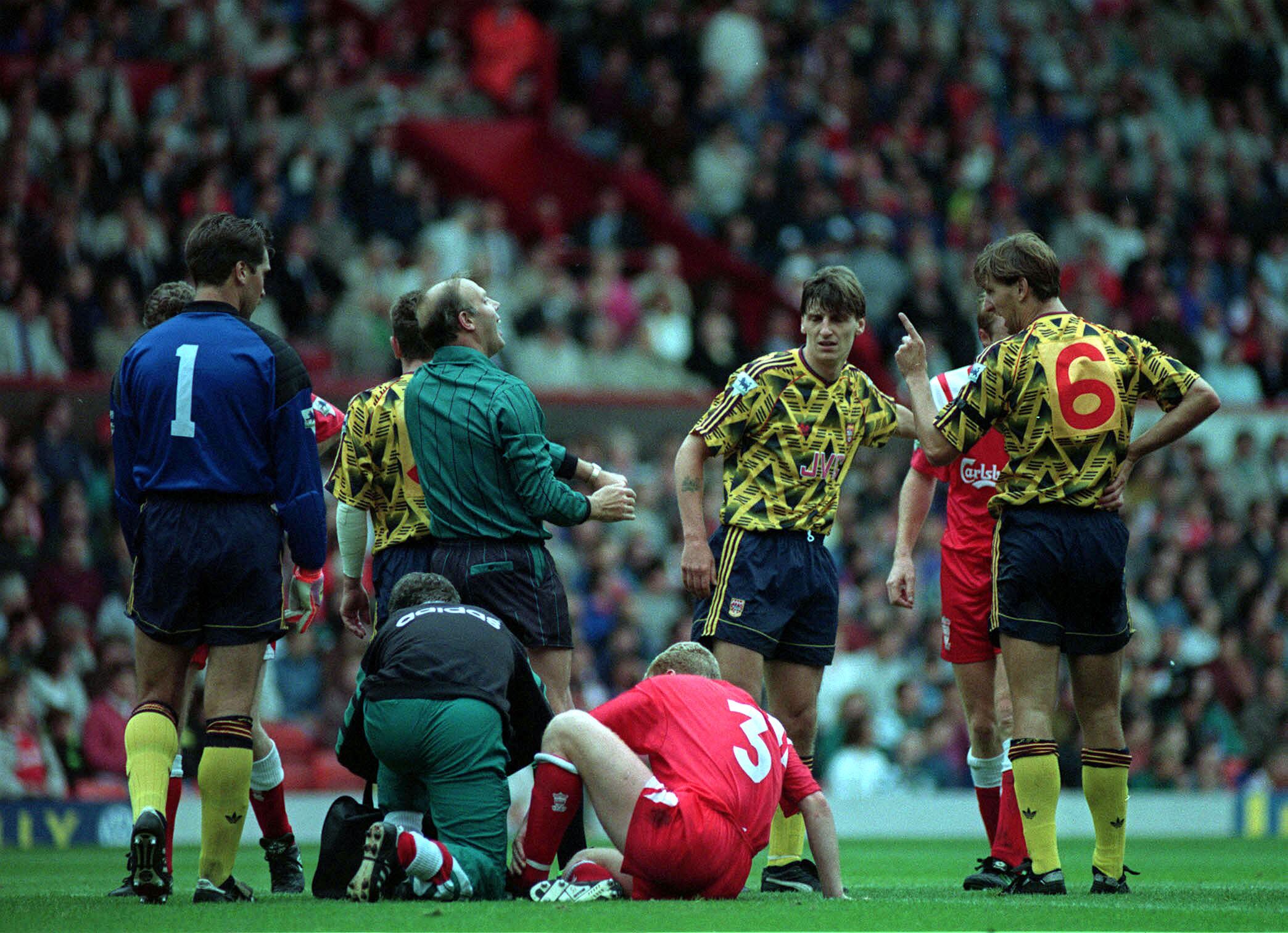 Tony Adams manages to pull of the Arsenal away kit…just

Perhaps not one of the Gunners' best kits, and not one of their best campaigns either as they ended the season in 10th place – their second lowest ever Premier League finish.
What about the socks? A little more subdued but still bearing that yellow with just hints of the blue. No chevrons though!
2. Nottingham Forest (Away): 1995-96


It seems away shirts were the domain of bright colours and crazy designs in the 90s.


At the peak of this craze was this bizarre kit from Notts Forest. It seemed to take its cue from Arsenal, opting again that lustrous yellow. But this time the chevrons were replaced by what looks like a piece of abstract art over each shoulder.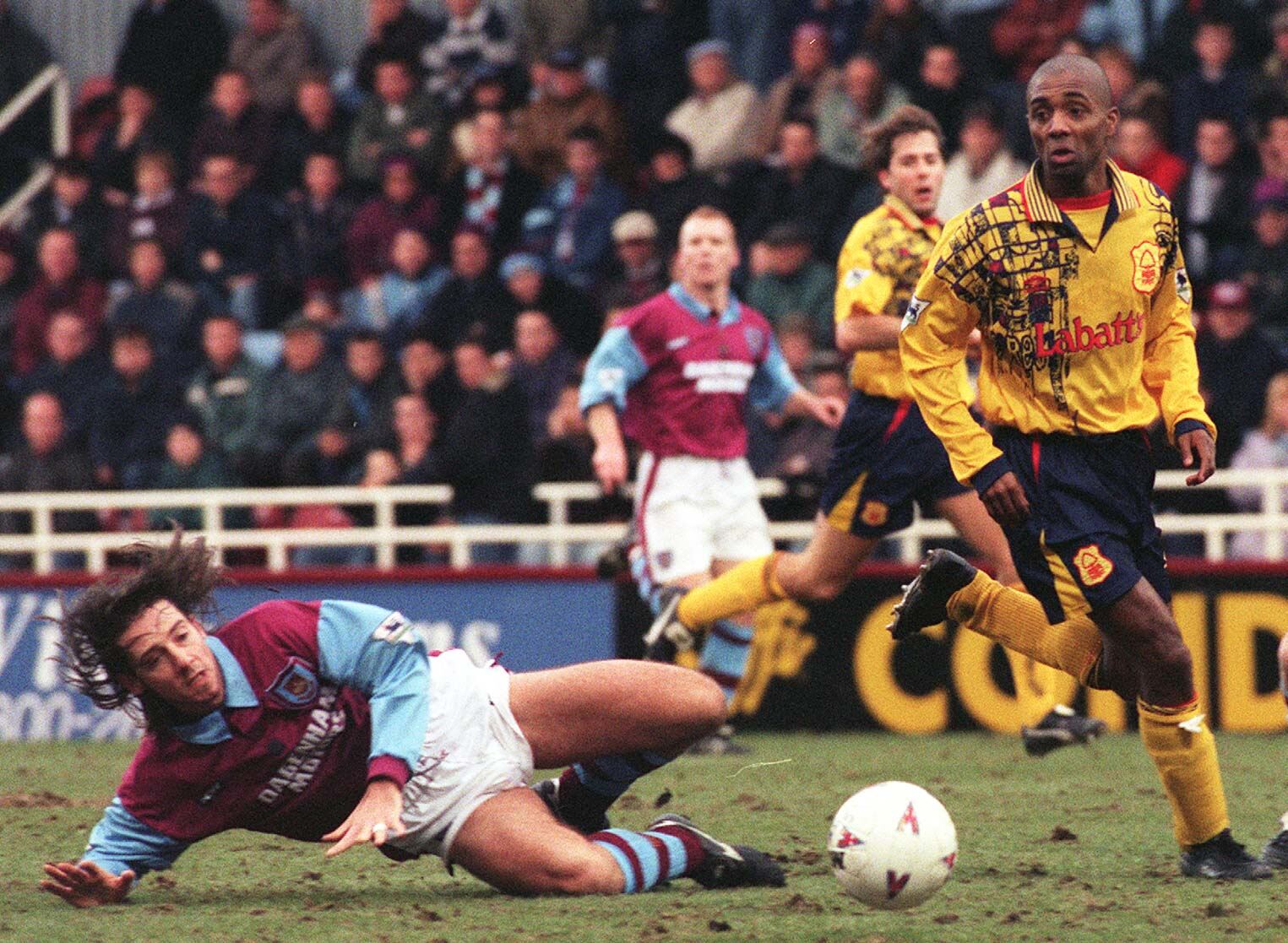 Man down: Could it be he was overly shocked by this Nottingham Forest away kit?
The outfit had a more positive effect on results, as Forest finished 9th – their highest ever Premier League position.


What about the socks? Relatively restrained with just the yellow and a hint of blue.
3. Chelsea (Away): 1994-96

Before becoming synonymous with west London style, the Blues opted for a combo of grey and orange with a few blue highlights.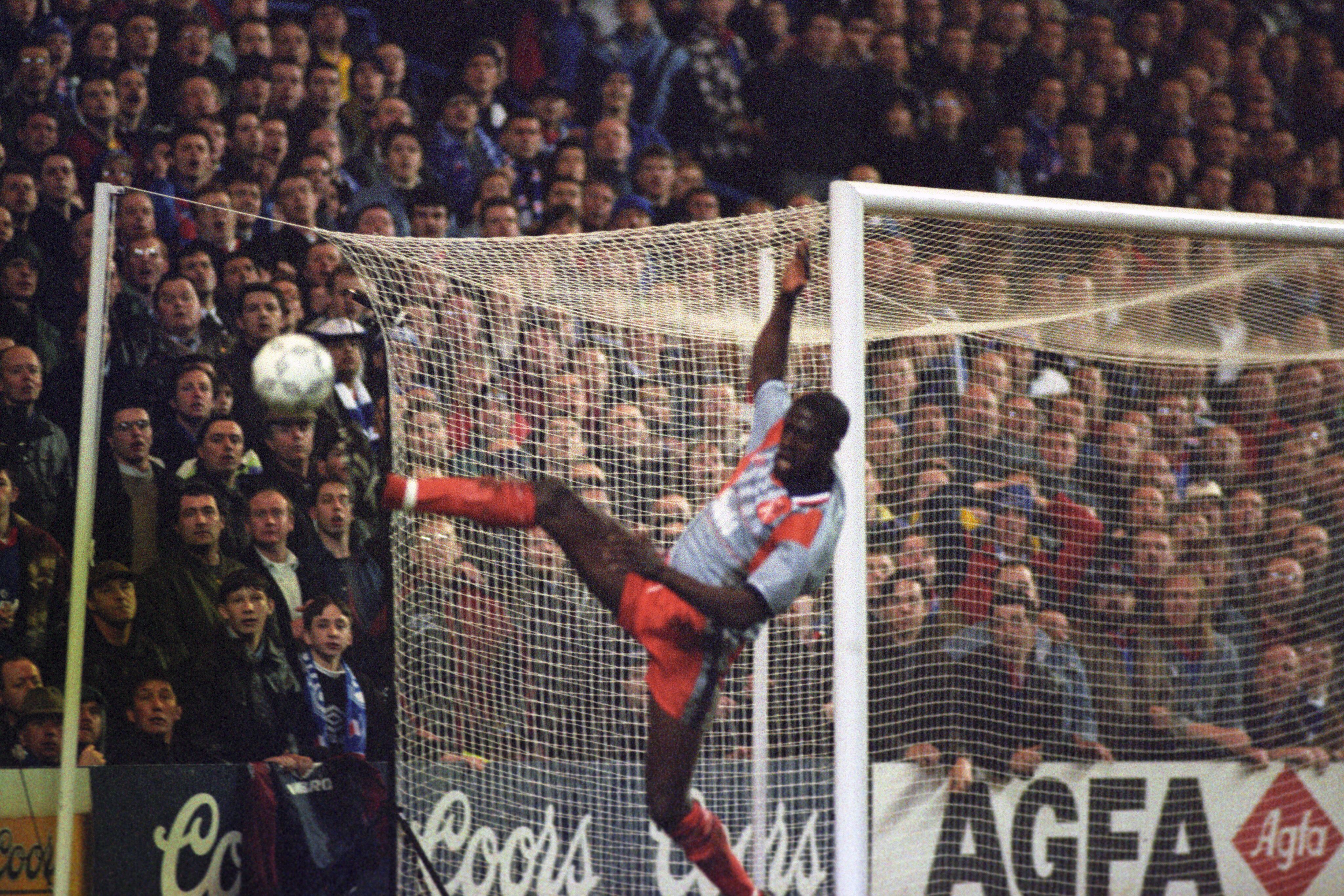 Chelsea's strip was so crazy the camera couldn't focus on it

The dappled grey effect was softened around the chest with some pale grey strips – and then some big blocks of neon orange.
Worn over two seasons, the current title holders finished 11th in both seasons. They haven't finished that low since - but that's probably nothing to do with the kit... Right?


What about the socks? You might think they'd opt for grey, or bring out the Chelsea connection with dark blue – but they must have felt the kit didn't have enough orange so made the socks two blocks of carroty goodness for good measure.
4. Newcastle (Away): 1997/98

The mighty Toon are recognisable by their famous black and white stripes.

But they've strayed away from tradition in the past. Take this kit for example, not only is the colour combo – dark blue with teal and orange – a far cry from the norm, but they seem to have shunned a classic layout and pushed the sponsor's badge to one side!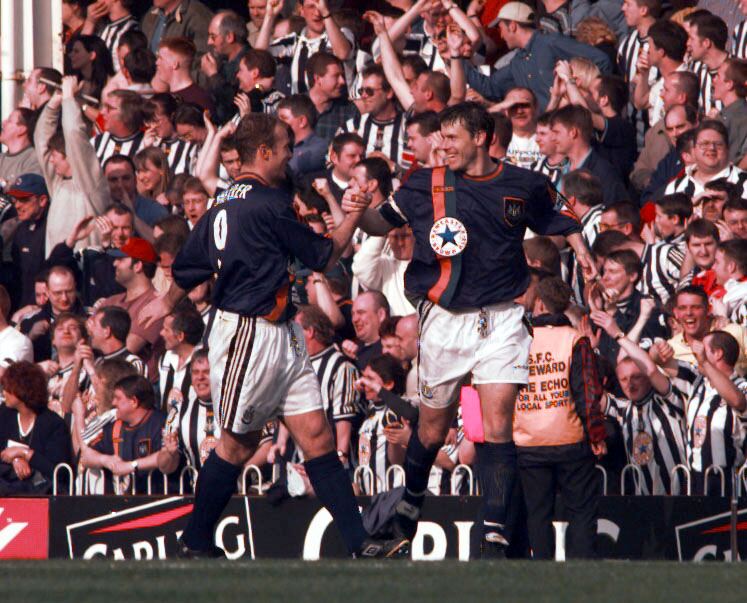 Robert Lee celebrates a less recognisable Newcastle kit

After finishing 2nd twice, this kit brought with it a 13th place spot and the start of a lengthy slump.


What about the socks? The outlandish colour scheme continued to the socks, which were a mini version of the shirt.
5. Manchester United (Third): 1992-94

Worn by the likes of Mark Hughes and a pre-beard Ryan Giggs, the designers of this ensemble decided the one thing sports players were missing was string around their necks.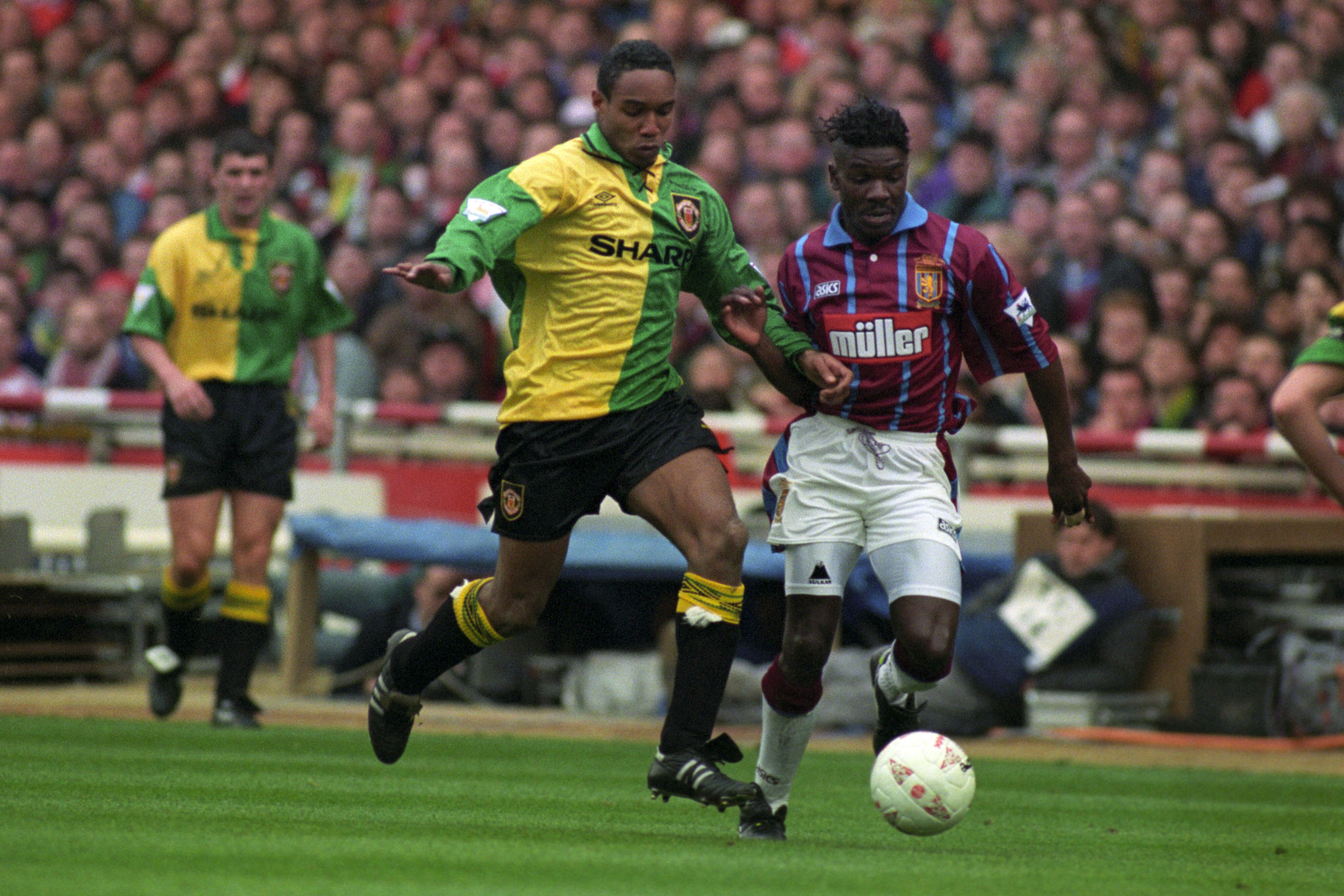 Paul Ince tries to outrun his strip

The Cavalier-style laces at the top of the neck were offset by the colour combo of bright green and, yes you guessed it, yellow.

Again, worn over two seasons this is the only team on this list to win the Premier League twice while wearing such a whacky kit.


What about the socks? We think the Red Devil's success came from their muted socks, which were classic black with just hints of the aforementioned lemon/lime mix.

Our little more subdued collection of Men's Football socks can be found here.