Top summer holiday activities for kids
Posted 31st July 2015 by SockShop
Keep the kids entertained and happy this summer with our favourite holiday pastimes and activities.

Summer holidays are long, fun-filled days where the world is your oyster and anything goes – if you're a kid.

For parents, it can mean you're constantly racking your brain to come up with new ways to entertain the little ones.

To help you out, we've come up with 8 ideas for summer holiday activities – whatever the weather.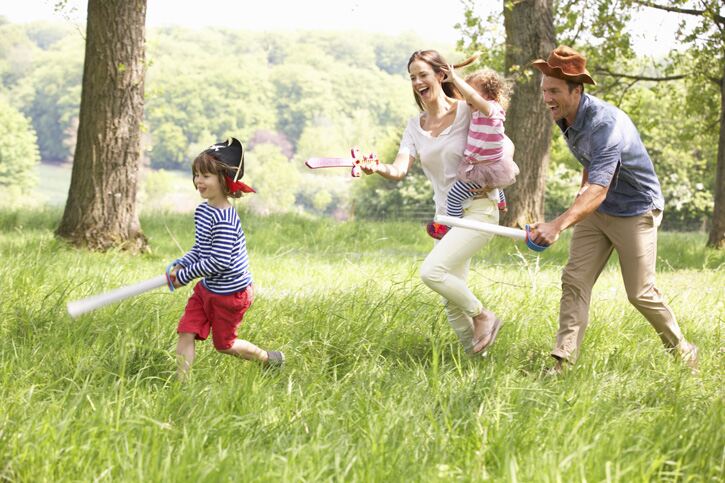 Get out and about this summer with your kids

Make hay while the sun shines

When the weather's good, get out and about with these fun and free ideas the whole family will enjoy.

1. Go on a garden treasure hunt
Instead of just sending your kids out to play in the garden with a ball, why not set them a few tasks and challenges.
Creating a garden treasure hunt is easy and can keep them entertained for hours.
You could:
Ask them to photograph 5 different insects and find out what they are
Give them clues to the hiding places of toys (wrap the toys up in a pair of old socks to keep them safe)
Photograph random garden objects from strange angles and get your kids to seek them out

2. Explore the countryside

The great British countryside is an underused gem when it comes to family activities. Pack a picnic, take your camera and go exploring.
You could even come up with stories for local landmarks like the gnarled log that was once an old witch who was transformed when a spell backfired!
Make sure everyone's wearing the right socks so you can keep going all day long (and if you think you'll encounter a stream, take along a spare pair just in case).


3. Learn something new at a museum


A number of the UK's best museums are free, especially for kids, so they're a great way to spend a day out. They can
learn about everything from dinosaurs to modern art
.


Check your local museum's website as they might be holding special events for children. If you don't have a museum nearby,
try your local library for family events
.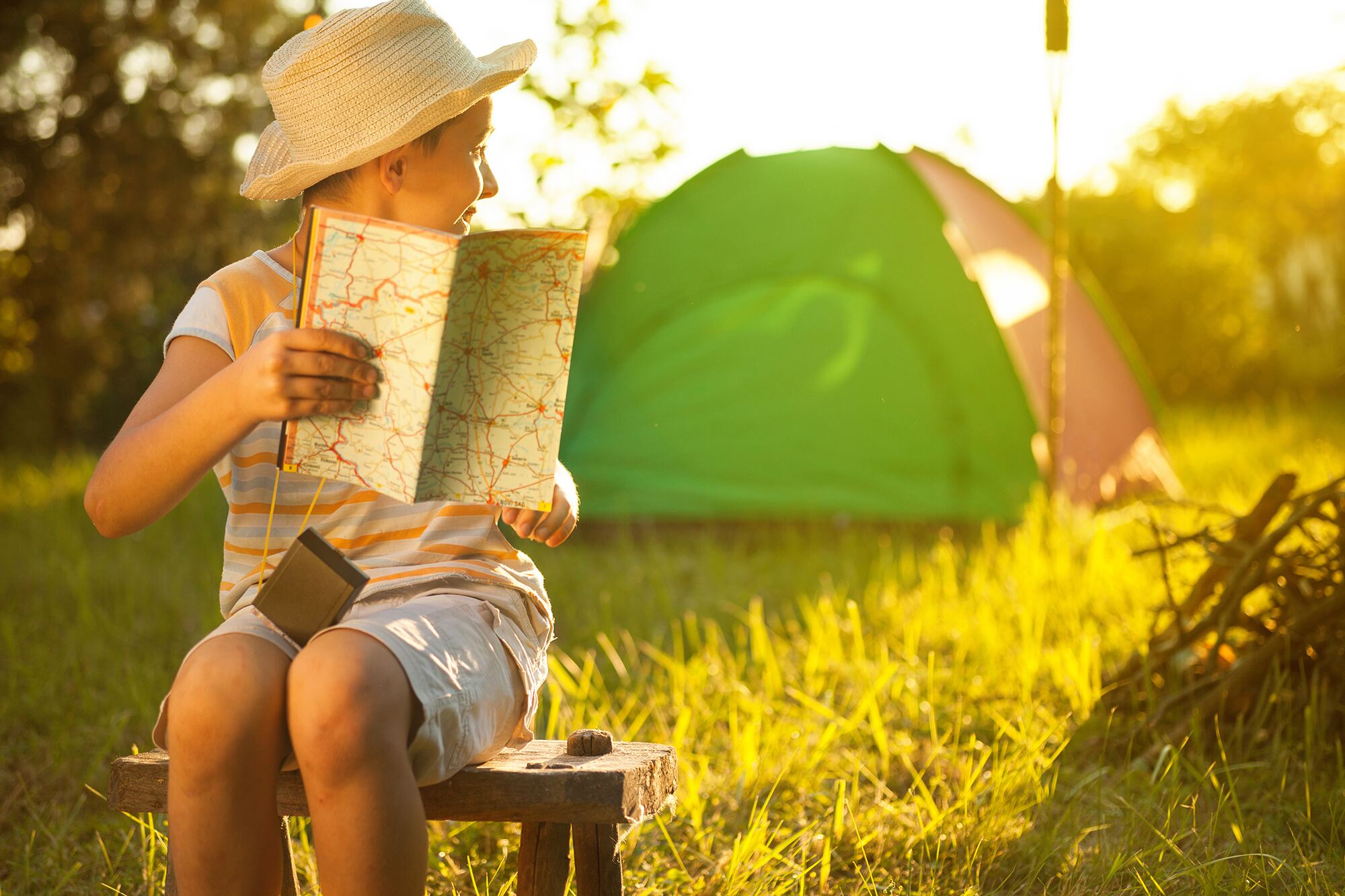 Go camping even just for the day
4. Camp wherever you want


Kids love tents and with a little pop-up tent you can go camping for the day with the whole family – anywhere you want.

Pop a tent up in the local park for the afternoon and use it as a base for explorations and games – and if it starts raining you can all take shelter. Speaking of which…


Something for those rainy days

We're British and so used to wet summer days – even if we still complain about them. But you don't have to let the weather beat you with these great activities you can enjoy indoors.
1. Host a sock puppet theatre
It's time to get those odd socks or tatty old tights and transform them into something magical.
With a bit of simple sewing and a touch of imagination, you and your family can transform these unwanted items into characters for your own theatre.
Get your kids to create 2 characters each and make up a back story for them.
2. Build a fort

Rainy days are made for creating dens.


Whether you want create a grotto under the kitchen table, use the sofa as the base for a pillow fort or create a castle in the bunk beds, all you really need is a few sheets, a mattress and a bit of imagination.
3. Create your own cinematic masterpiece
With mobile phone video cameras capable of HD recording and apps which offer easy editing, there's no reason you and the family can't create your own film.

You've got the characters (sock puppets) and sets (bedroom fort) already, so all you need is the story.
If you're struggling simply think of a problem - like one of the sock puppets has lost his friend - and then get the other characters to solve it in the silliest way possible.
4. Cook up a storm
If all else fails, why not dust the flour off your old cook book and get the kids baking.
You can easily make some cupcakes or be a bit more adventurous and try some éclairs.

And if you can resist, keep some for the next day when hopefully the sun will be out and your can go for a picnic.