How to make one outfit work for the whole wedding season
Posted 5th July 2016 by SockShop
When you reach a certain age, a domino effect seems to take place with weddings. Once the first of your friendship group gets married, the rest follow soon after – this leads to summer weekends spent travelling from one country house to the next asking, 'Who's wedding is it this week?'

And what makes it worse is that it'll be the same faces popping up at each event. This means you're going to have to get creative if you want to make your current wardrobe work - no need to fork out for a new dress or suit every time.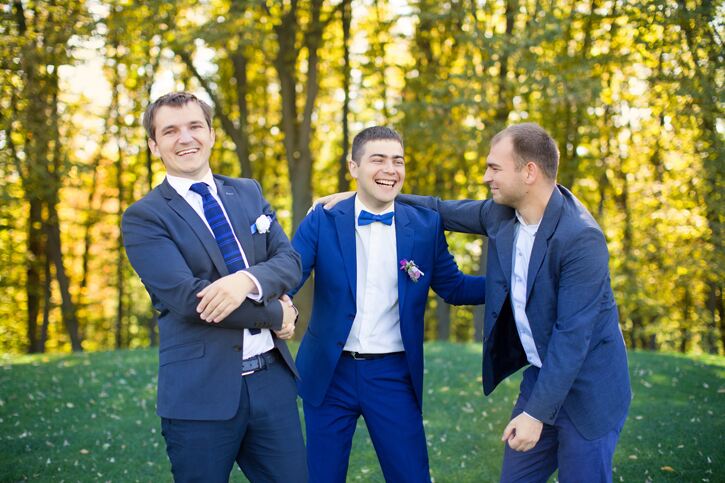 For Men: One suit, many different looks

For men, it can be a bit easier making one outfit last the wedding season as expectations are slightly lower and it's easier to adapt a suit than a dress.

As a starting point, go for a suit in a neutral colour like charcoal or navy – striped or patterned suits can be harder to adapt. Stick with wool as it'll work in most weather.

You can easily adapt any suit by adding different splashes of colour with accessories such as your . Though try to avoid choosing the same colour as the groom as you might end up looking like part of the wedding party.

The shirt is another option. For less formal occasions ditch the plain white shirt and add a bit of colour. A pale pink or blue works well in the summer and goes with both grey and blue suits.

The rule when it comes to belts and shoes is that they should match each other colour-wise. But with navy and charcoal suits you can get away with both brown and black shoes and belt. Brown tends to be less formal though.

If you're going to a slightly more formal wedding, or the forecast is for cooler weather, add a waistcoat to transform a relaxed suit to a more structured outfit. At the other end of the scale, a more relaxed event abroad means you can get rid of the jacket and tie altogether.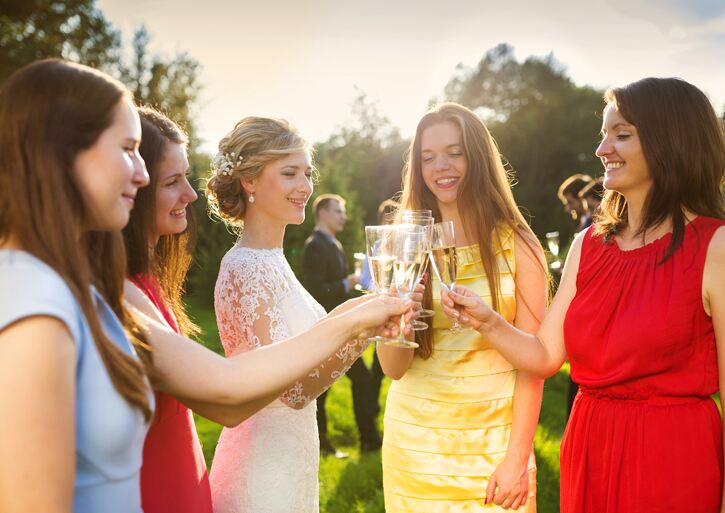 Women: Embrace accessories

If you're splashing out on one dress for the wedding season, it can be tough to make it look fresh for each event – but not impossible.

Try to avoid anything with a pattern that's too busy as it'll be harder to match accessories to it. But embrace colour – a dress with two or three colours means you can use accessories to bring each one out at different events.

Scarves or throws in one of the dress's colours are a great option as these can be used to keep you warm at outdoor events or cover your shoulders from the sun.

A new hat is another choice. If people are going for hats, pick something a bit fun. This means all the attention will be on your headgear, while your dress will provide the perfect backdrop.

Same goes for clutch bags – match it with your hat's colour to bring out different aspects of your dress.

If the wedding is outdoors and relaxed, go for flat shoes with minimal accessories for a laidback, summery look. You could even wear your hair down to enhance the chilled-out style.

Then for indoor, more formal events add heels with some jewellery to transform the look into something more sophisticated. Again, wear your hair up to help finish off the look.