5 simple upcycling projects anyone can do
Posted 1st July 2020 by SOCKSHOP
Discover how to refresh furniture with ribbon and add glamour to glassware using some of our favourite upcycling ideas…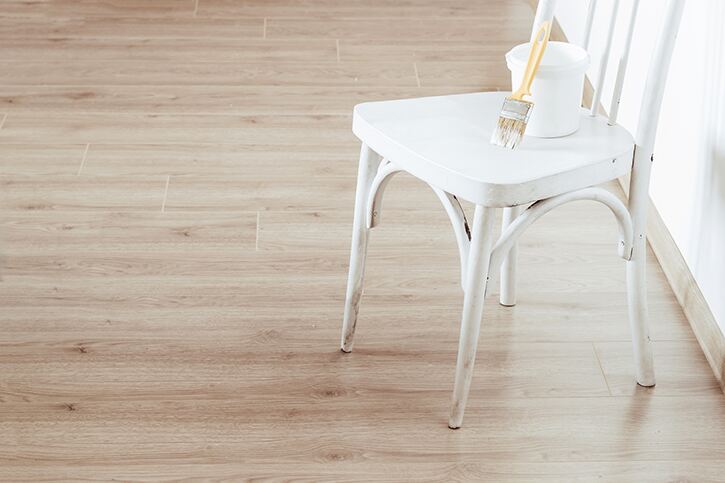 Frame colourful fabrics

Embroidery hoops are a fantastic way of framing fabrics and adding much needed colour to bare walls. Take materials lying around the home or search for textiles in specialist shops and don't be afraid to go bold. The small windows of striking patterns give you the freedom to showcase your personality and offset the décor of bland rooms. Remember to position the tightening screw at the top of the hoop and tighten well before trimming excess fabric away.
Transform a wooden chair

Transforming a tired-looking chair can seem daunting at first, but with a little effort the results can be surprisingly effective. Start by sanding a wooden seat to remove any rough edges before using a damp cloth to wipe away dust. For a polished finish, apply primer before adding gloss paint, or use chalk paint and wax after drying, to achieve a more rustic look. Try upcycling a footstool first to hone your DIY skills and pair with the chair later.
Add style to stairways

Save your stairways from turning stale with some clever handywork to your risers. Fixing wallpaper to the vertical sections of your stairs adds a sprinkle of personality while using techniques most of us are already familiar with. Start by measuring the sections to be covered before cutting and pasting your paper in place. Be warned, some some steps may vary in size. We recommend using alternating colours for a truly eye-catching finish.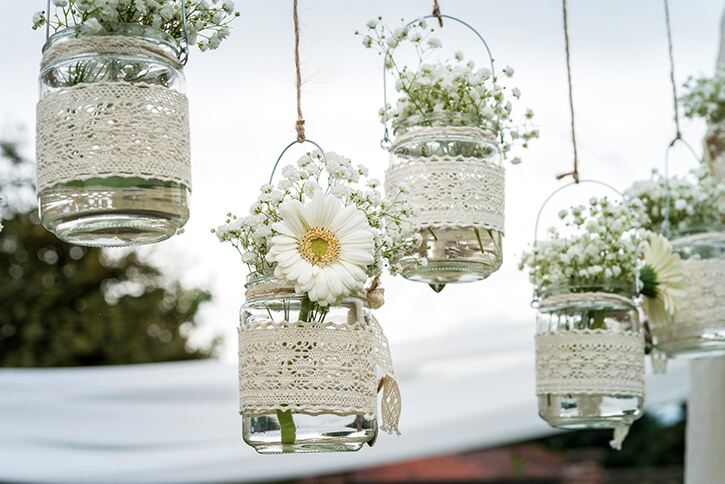 Craft vintage vases

The prettiest glassware deserves a more glamourous fate than being resigned to the recycling centre. In fact, many of the bottles and jars that once held jams, sauces and other edibles make perfect vases. Simply remove any labels, wash the glass thoroughly, and wrap twine or lace around the vessels for a rustic ornament that looks great in the kitchen. Add seasonal flowers to complete a vintage farmhouse look.
Turn your shelves chic

Another great upcycle project for anyone looking to add a hint of country charm to the home. Start by finding an open cupboard or display cabinet primed for an upgrade. You'll want your furniture to be free from dust and in full view of admiring onlookers. Find some patterned or plain ribbon, measuring a similar width to your shelves. Use double-sided tape to fix the fabric to the exposed edges and voilà! Chic shelves, suitable for any rural pantry.