Nature trails to enjoy in the UK
Posted 22nd July 2020 by SOCKSHOP
Hit the trail with your little ones for a chance to see otters, eagles and much more in picture perfect landscapes…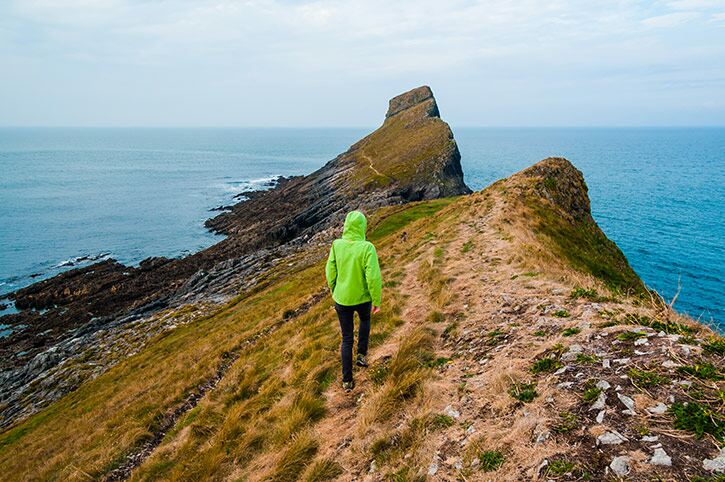 Worm's Head, Swansea, Wales

This three-and-a-half mile hike takes in stunning views of Rhossili Bay, the golden beach that lies on the coast west of Swansea. Here, it's the unusual rock formation known as Worm's Head that steals the show. The silhouette of a serpent-like sea creature emerges from the Bristol Channel and can be reached within two-and-a-half hours before and after low tide. Your trip to the most western tip of Gower is made even more dramatic by the shipwrecks that line the path along the way.
Ashdown Forest, East Sussex, England

Visit the real Hundred Acre Wood when you take a stroll along Ashdown Forest's Pooh Walks, a series of trails through the ancient heathland that inspired the tales of Winnie-the-Pooh. Make your way to Eeyore's (not so) gloomy place at Wrens Warren Valley or stroll to Gills Lap for a glimpse of Pooh and Piglet's Heffalump trap. Routes around the Area of Outstanding Natural Beauty can be extended and shortened for literary-themed rambles to suit everyone.
Lochbuie, Argyll and Bute, Scotland

Lochbuie sits at the southern end of the Isle of Mull, a haven for rare kinds of flora and fauna. Tell the kids to keep their eyes peeled for glimpses of seals, dolphins and even golden eagles as you stroll the signposted paths towards Glenbyre and Carsaig. And if the wildlife proves elusive, there's always the opportunity to explore the beach at Laggan Sands or the ancient stone circle, believed to be the remains of a prehistoric tomb.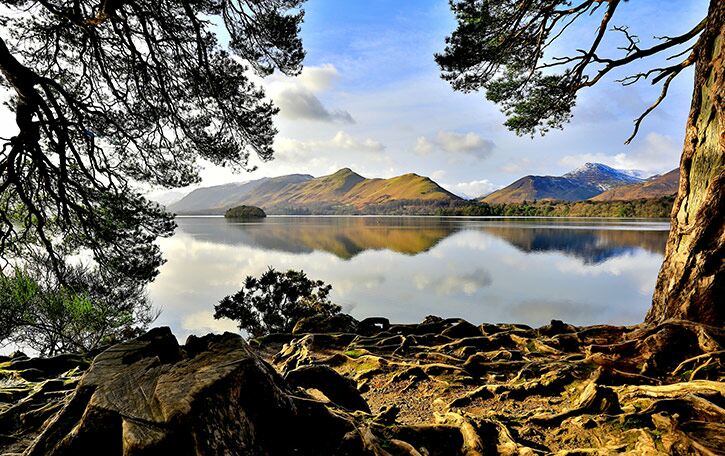 Catbells Ridge, Cumbria, England

For a hike with a sense of adventure head to Keswick in Cumbria, where the family can start a 450-metre ascent using an hourly boat service across Derwentwater. The slopes at Catbells may be too challenging for under-fives but those who scale the towering ridge are rewarded with breath-taking views from the top. Book a table at the nearby Swinside Inn to rest your weary legs without leaving the Lake District National Park.
Crom Wildlife Walk, County Fermanagh, Northern Ireland

County Fermanagh is home to the Crom Wildlife Walk at the Crom Estate Nature Reserve filled with rare species and surrounded by oak woodland. Here, red squirrels flourish among the tree trunks thanks to another wild resident, the pine marten. The small weasel-like mammal helps to control numbers of grey squirrels and feasts on beetles and berries dotted around the nature trail. Your little ones can even track down otters by spotting their discarded fish-bones where they've stopped to feed.