"Cheat" a look using socks and tights... From the thigh high boot, to the no sock look!
Posted 19th June 2014 by Danielle
Socks and tights - they sure do have their uses. They aren't just for keeping your feet fresh and comfy or your legs warm or shiny (though we do love that about them!)... They can also take you up the ranks in the style stakes and open a whole host of doors when it comes to perfecting a look!
We recently caught the artwork for pop princess, Ariana Grande's new single and were totally sock-spired* by her retro thigh high legwear look...
Though, admittedly, we were momentarily fooled into thinking Miss Grande was rocking some thigh high boots, on closer inspection we figured out she'd actually teamed some white over-the-knee socks with white stilletos! Kudos to the stylish singer, who sparked a light bulb... What other looks can you "cheat" using a good old pair of socks or tights?
The skinny boot look

Want to rock a pair of thigh high boots... without the boots? Channel Ariana Grande and match some over-the-knee socks with your stilleto pumps, high heels or even court shoes for a skin tight thigh high boot look. We'd suggest sticking with black or white for an easier colour match, but there's no reason you can't branch out in colour!

Why stop there? Cheat a knee boot look the same way, just switch your over-the-knees for some knee high socks. These looks are a great alternative to sweating it out in leather or suede boots in the Summer - try some bamboo over-the-knees or knee highs to keep even cooler.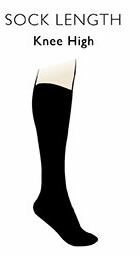 The 'no sock' look

As much as we love socks, we understand that sometimes, fashion forward footwear calls for their absence, but where would be the health and comfort in that?! That's why we're a massive fan of shoe liners - they cleverly fit under your shoe, hiding from view, while keeping your feet happy and healthy. Perfect for pumps, boat shoes, ballet flats and even flip flops!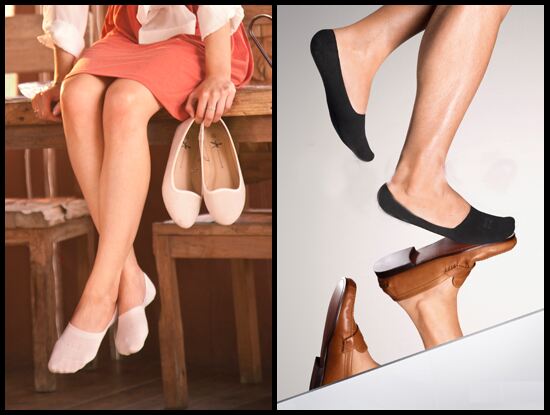 The bright(er) leg look
If your bright coloured tights aren't quite as vivid (or opaque) as you'd have liked, try this little cheat... Put a pair of moderately opaque white tights on underneath your coloured tights! They'll make a great backdrop and boost the colour and thickness look of your bright opaques. Voilà!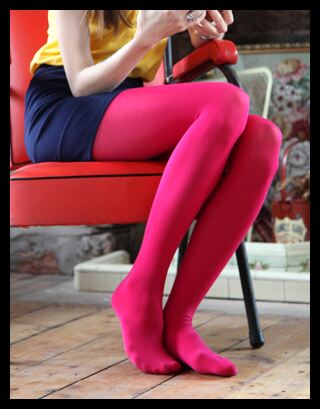 The suspender look

Mock suspender tights are a great cheat if you're going for a risky suspender look. Something of a trend of late and great for adding a bit of flare to a pair of hot pants or a short dress with the added comfort and support of a pair of tights! From the 'are they/aren't they really there' illusion, to the obvious mock look...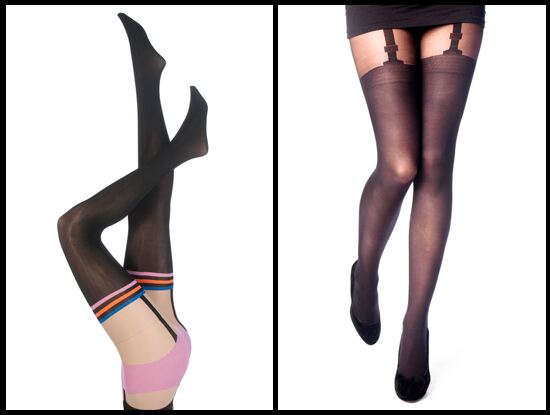 If you have any other hot tips to cheat a look using socks or tights, share it in the comments section below. We'd love to hear!

*Sock-spired - adj. Being inspired by socks in particular.