Surviving the summer commute
Posted 7th June 2016 by SockShop

There's a lot to love about British summers – the long, lazy evenings, Pimms back on the menu, and the smell of BBQs and cut grass. But, on the flip side, there is a lot that can drive you crazy.


One of the main culprits is the country's lack of preparation for heat waves. We're not a country that has completely embraced air con, which leads to uncomfortable commutes.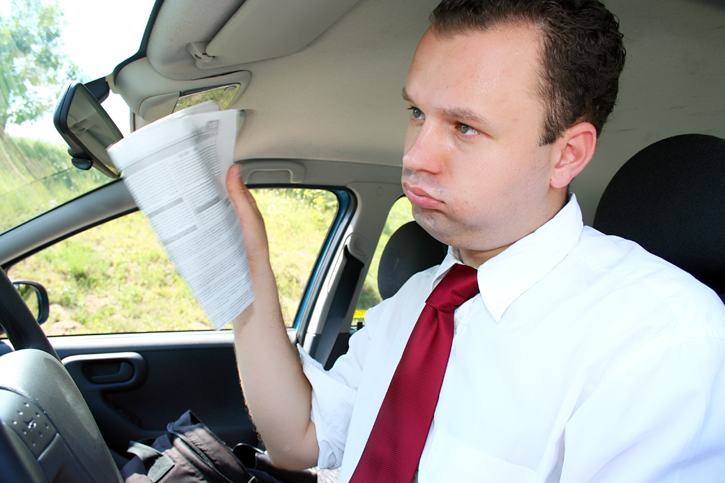 Here are a few tips to deal with the sweaty tubes, road rage inducing traffic and overcrowded cycle lanes…

In the car

The car is a good form of commuting during the summer as you're in control of the temperature.

The night before, make sure your car is cool by parking in the shade or using a sun screen. On the day, embrace the air con when stuck in traffic. As you get moving, turn it off and open the windows.

To avoid being stuck in traffic with no breeze and car exhausts invading your car, take alternative routes. They might take a few minutes longer but they'll be more enjoyable.

Going underground

The London Underground can be a nightmare in the summer as thousands of sweaty commuters pack into small carriages.
One of the best ways to stay comfortable is to avoid peak times. Even 10 minutes either side of the rush hour can make a big difference.

But if you must travel at rush hour, make sure to stay hydrated. Put ice in your water bottle before you leave the house so you've got cool water to drink on the tube. You can even use the bottle on your neck and wrists to help you stay chilled.

You should also dress in layers. This allows you to easily remove light jackets or tops when you're on the train, and put them back on when outside again.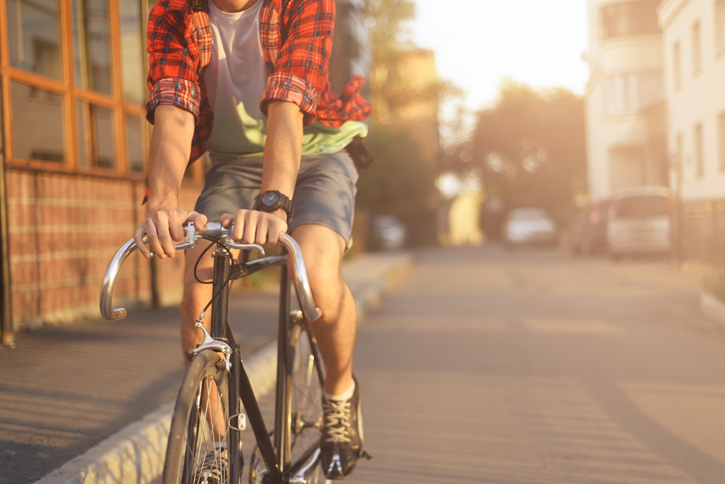 By bike

The fresh breeze as you scoot along gridlocked traffic is one of the joys of going by bike to work. But it also brings with it a few problems – like the lack of shade and increased physical activity.

Try and find a route that has the most shadows. This could include going down alleyways, through parks or alongside tall buildings. Also, avoid mid-day travel as this is when the sun's at its hottest.

If it's very hot, you should reduce your pace so you don't overheat. It might take longer, but you'll arrive happier.

Finally, you need to wear the right clothing. Invest in a few pairs of cycling socks that can be worn during the commute and removed once at work. They should keep your feet dry and comfortable. Same goes for the rest of your outfit – lightweight, breathable materials that offer some sun protection are ideal.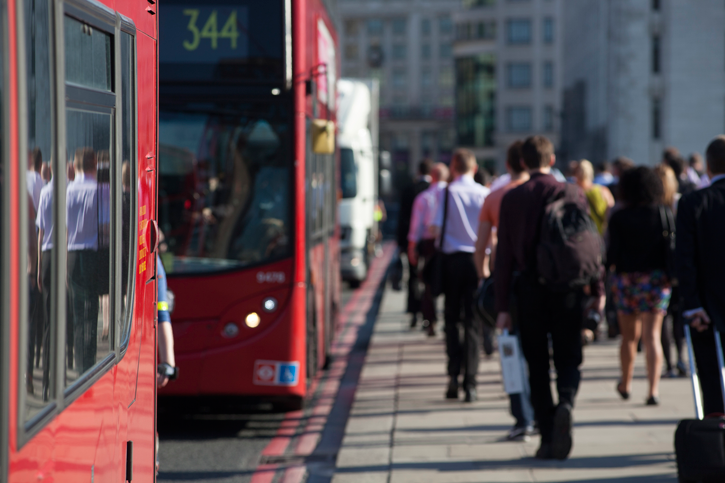 On the bus

While it's slower and often less direct than the tube, going by bus can be more relaxing. On hot days, avoid the windows. Instead chose a seat by the aisle.

If you're first on, make sure to open the windows, especially at the front and back to create a through draft.

Finally, chose the lower deck. There's less direct sun and more shade downstairs and you'll get a waft of fresh air every time the bus doors open.