Packing for a festival
Posted 6th June 2017 by SockShop
You might only be going for a few nights, but you'd be surprised how much stuff people take to festivals, lugging huge bags from train stations or car parks to the 'perfect' camping spot.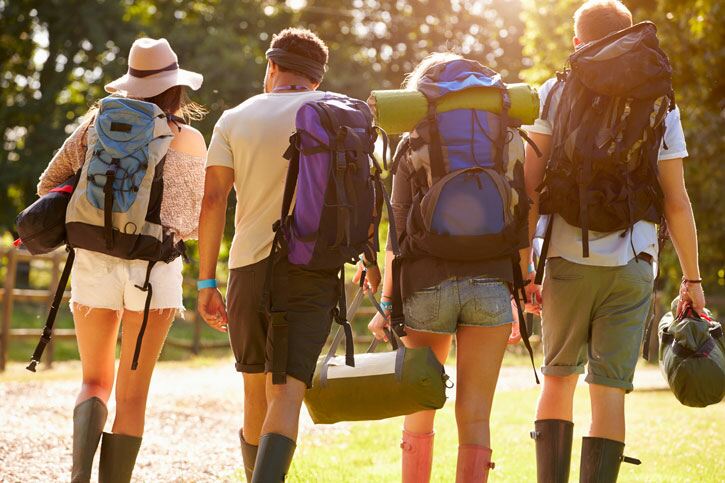 Choosing your tent
This is important as it'll be your home for the next few days. We'd suggest buying a new one as the one you used last year probably wasn't packed away properly and will be rotten by now.

Go for a 1 or 2 person tent that's fully sealed. Make sure it packs away easily, is light and goes up with little trouble. Remember, the weather will swing from roasting hot to downpours – your tent needs to stand up to it all.

Don't over pack
When it comes to clothing, the temptation is always to over pack – just in case. But try and resist. After all, you'll only be gone a few days. And yes, you might get wet and muddy and you won't be showering, but you can assume it'll be a bit warm.

Go for simple t-shirts and shorts for the bulk of your outfits along with a warm jumper and jeans if it gets cold, and a waterproof jacket or poncho for when it rains (because it will).

And leave any valuables at home – that includes favourite tops, expensive accessories and shoes that will most likely get destroyed.
A good tip when packing for any holiday is to lay out all the clothes you want to take, then half that pile – this is what you'll actually need.

Keeping feet happy
It's tempting to take a pair of sandals, but these make traipsing around a festival site or jumping in a crowd of people near impossible. Instead, pack a pair of comfy and reliable trainers and a trusty pair of wellies.

Make sure you've got at least a pair (ideally two) of socks for every day – as changing them in the afternoon is a good way to keep your feet feeling fresh and give you a much-needed new lease of life. Go for breathable materials like welly socks.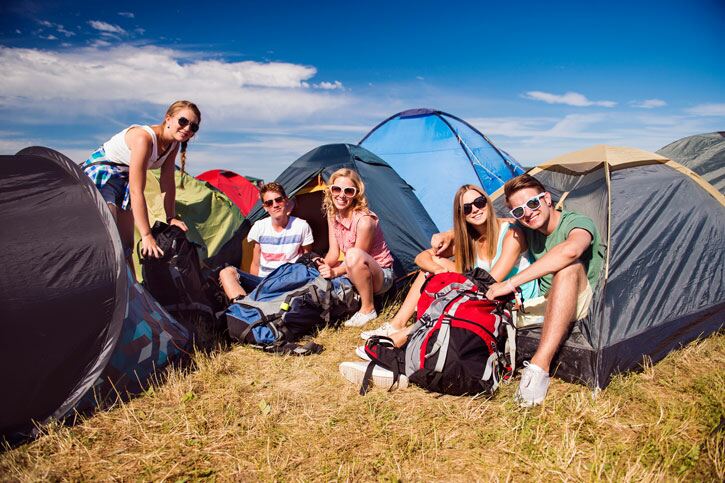 Some essentials
Here are a few more essentials you should be sticking in your bag:
Torch – for late night trips around the site
First aid kit – just in case
Bathroom bag – including toothbrush, toothpaste, dry shampoo, deodorant, sunscreen, hand sanitiser
Small towel – to keep you dry and wash your face
Ear plugs – for a good night's sleep
Toilet paper – because you never know
Plastic bags - for storing wet items
Pegs - for drying wet items
Matches – to light a fire
Wet wipes – a great way to keep clean
High energy snacks - like nuts for an energy boost
Batteries – for torches, radios etc.