Wimbledon style – what to wear on and off the courts
Posted 20th June 2017 by SockShop
Watching at Wimbledon
Whether you're enjoying the view from Henman Hill (or Murray Mound), or have managed to secure tickets for Centre Court, you'll want to look your best.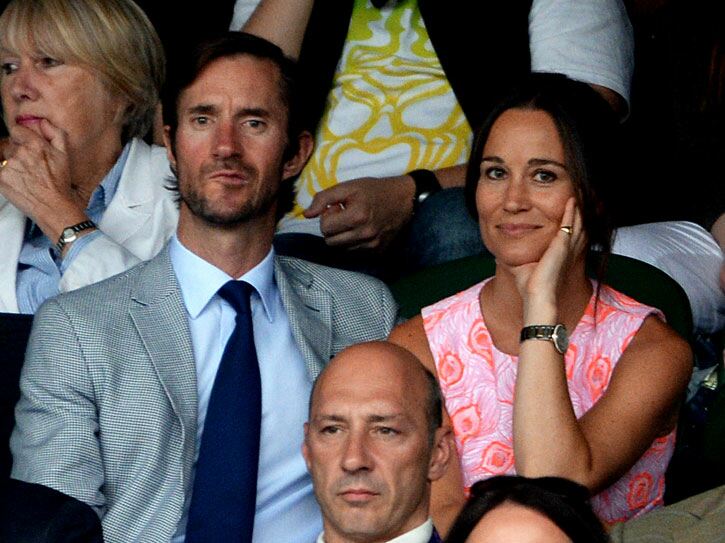 Pippa Middleton looking the part at Wimbledon. Anthony Devlin/PA Wire

Wimbledon is fairly unique in sporting events, with only the big racing days rivalling it for that 'dress to impress' vibe. Here are a few tips

Pale riders
The Wimbledon audience uniform tends to be fairly muted, with just hints of colour. This season, embrace the pastels that are so popular - pale pinks and powder blues are bound to be spotted frequently. And if the weather holds out, go for full white – an on-trend look that nods to what the players are asked to wear.

Keep it loose
Wimbledon isn't the place for tight-fitting dresses or slim blazers – it's a bit more relaxed than that. This could be down to the lack of protection from the sun in the best seats, meaning you'll need to keep cool. Go for loose fitting, flowing tops and dresses, and relaxed-fit shirts.

Shine with accessories
If the outfits are somewhat understated, the accessories are most certainly not. Bring your bling with your best Gucci glasses and Prada clutch bag.

Ditch the heals
It can be a long day at Wimbledon, walking from court to court, queueing for your glass of Pimms or rushing to get the best seats – this means heels aren't the best choice. We suggest some light-coloured flats that will go with any outfit from jeans to summer dresses.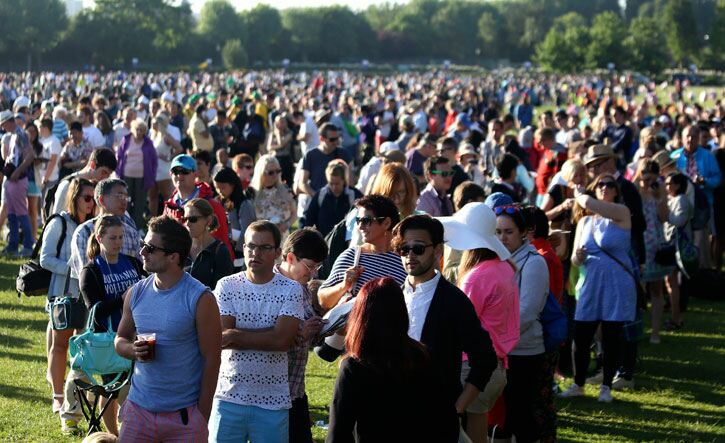 Fans all dressed up and ready to go. Philip Toscano/PA Wire

Bring a hat
Hopefully the sun will shine. But as mentioned, there's not much shade once you're sat watching a game, and getting up to find some is frowned upon. Make sure you bring a hat with you – something understated and small is best so as not to block the view.

Hitting the courts
If you're inspired to hit the local courts yourself afterwards, here are a few ways to look the business…

Keep it clean
The classic Wimbledon look is pure white. It's part of the uniform and one of the only remaining strict dress codes. It can be hard to keep clean but look amazing the moment you walk out on to the court.

Wrap up
You might not be lucky with the weather – and definitely won't have the benefit of a retractable roof – so make sure you've got a zip up top and some tracksuits bottoms to keep you warm should the weather change.

Don't make a foot fault
And don't forget your feet. Keeping them dry and clean will not only stop them from smelling but also improve your game. Check out our range of tennis socks for the most advanced and comfy options for your feet.