Lights, camera, socks on!
Posted 27th March 2014 by Danielle
We're looking forward to some BIG blockbusters this year, including several adaptations and long awaited sequels - two of which hit our screens this very weekend! So we're on hand to make sure you've got the socks to match when you take a cinema trip to see this year's most highly anticipated films!
Captain America: The Winter Soldier

This weekend sees the UK release of Captain America: The Winter Soldier, the follow up to 2011's Captain America: The First Avenger in which we first met the patriotic super hero. This is the third time we've come across Cap (aka Steve Rogers), and it's the final solo instalment before we see all the Avengers together again in Avengers: Age of Ultron, set for release next year. So if you're off to see Captain America this weekend, why not don some socks featuring him and his famous shield!

| | |
| --- | --- |
| | |
| Sport Captain America's famous shield proudly with these socks found in this Mens 3 Pair Marvel Heroes Ultimate Heroes Badge Socks | Find Cap among other Marvel faves like Spider-Man and The Hulk in this Boys 4 Pair Marvel Heroes Mixed Socks |
The Muppets Most Wanted
After hitting our screens back in 2012 in the super funny, musical, star-spangled The Muppets Movie, Kermit, Miss Piggy and the gang are back this weekend with the sequel The Muppets: Most Wanted! With more action, more music and even more star cameos than the last film, why not sport your favourite colourful characters to the cinema this weekend when you see this next instalment!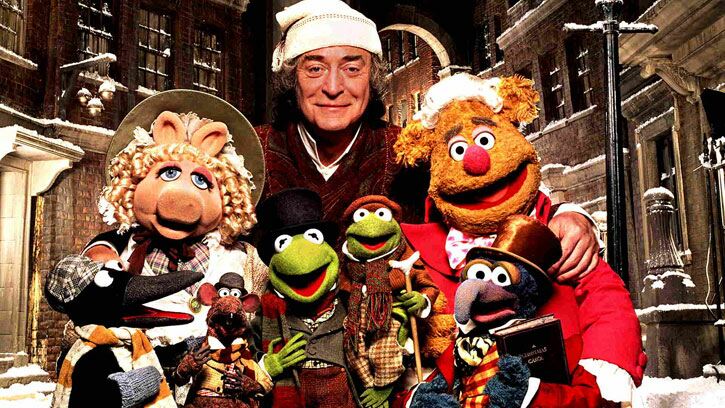 Enjoy 3 pair SockShop Muppets mixes for girls starring Fozzy Bear, Kermit the Frog, Animal and Miss Piggy!
X-Men: Days Of Future Past

The highly anticipated summer hit will tie together the two storylines of the X-Men films - from the earlier franchise to the more recent X-Men: First Class. So prepare to see your favourites including Wolverine and Professor X back on the big screen later this year in the blockbuster which stars the likes of Hugh Jackman, Jennifer Lawrence, Halle Berry, Patrick Stewart and SO many more!

The Amazing Spider-Man 2

Andrew Garfield returns as Peter Parker in this sequel to the 2012 cinematic reboot of the story of one of Marvel's most famous super heroes. After defeating The Lizard, Spider-Man is back to defend girlfriend Gwen (Emma Stone), his Aunt May (Sally Field) and the rest of the citizens of New York City from new villain Electro, played by Jamie Foxx.

We've got the perfect socks to sport when it comes to checking out these super hero hits! Find Wolverine and Spidey in our 4 Pair Marvel mix along with The Hulk and Iron Man so you're set for any super occasion! Available in kids sizes!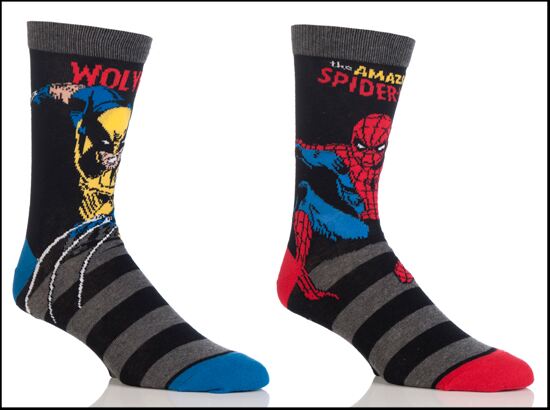 Wolverine and Spider-Man also make a heroic appearance in these for a more subtle look!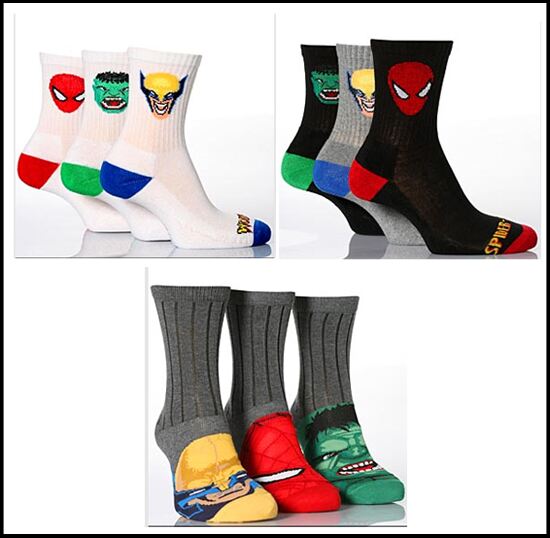 Happy movie-going sock fans!