Spring/Summer 2014 - The SockShop Team loves...
Posted 20th March 2014 by Danielle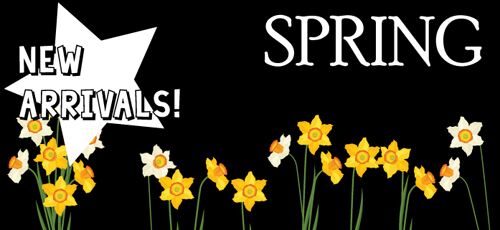 As it's the first day of Spring, we thought we would dive right into the season's new arrivals... In particular, favourites of the SockShop Team!

Our Spring/Summer 2014 new arrivals for men, ladies and kids include tons of bright and bold new colours and lots of fun, funky and fresh designs from the many brands on offer here at SockShop!

So check out some of the team's fave new arrivals...

Cassie loves...

She says: "To me spring is all about showing off your socks and these beauties will be a perfect accessory for the oversized denim dress I have just bought! I will wear them with my chunky cut out boots to show off the dip dye colour!"
Dave loves...

He says: "How could you not like them... THEY'RE BARBED WIRE SOCKS!!!"



She says: "I love these sporty-chic socks! Perfect to wear with sandals for a bold & girly look this spring!"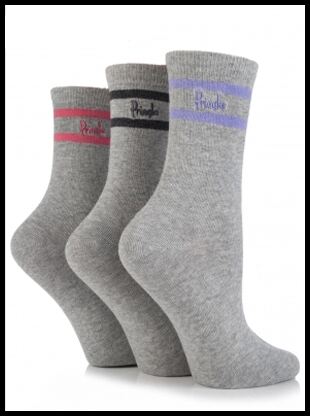 Ash loves...

These Mens SockShop Bamboo Socks have already been featured as a 'This Week's Handpicked' and here's why they're a favourite of team member Ash too:

"I think this Mens SockShop Bamboo 2 pair pack is great for Spring, not only is it fantastic value for money and bright and colourful, but the benefits of bamboo mean that it's one of the most skin-friendly yarns available, with natural antibacterial and anti-allergenic properties!"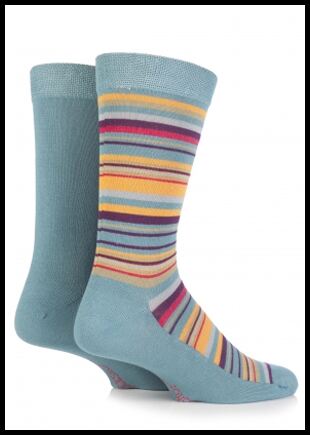 Danielle loves...
She says: "I love anything really girly and particularly love lace, so these Falke socks are some of my favourites for this season! These will be super cute with shorts/a skirt and a pair of white pumps and there's a gorgeous choice of pastel colours!