'80s fashion icons to take inspiration from
Posted 15th March 2017 by SockShop

The '80s used to be seen as the decade fashion forgot. But now it's come back into vogue and doesn't seem to be going anywhere.

We take a look at some of the decade's leading fashion lights that can inspire your wardrobe choices today…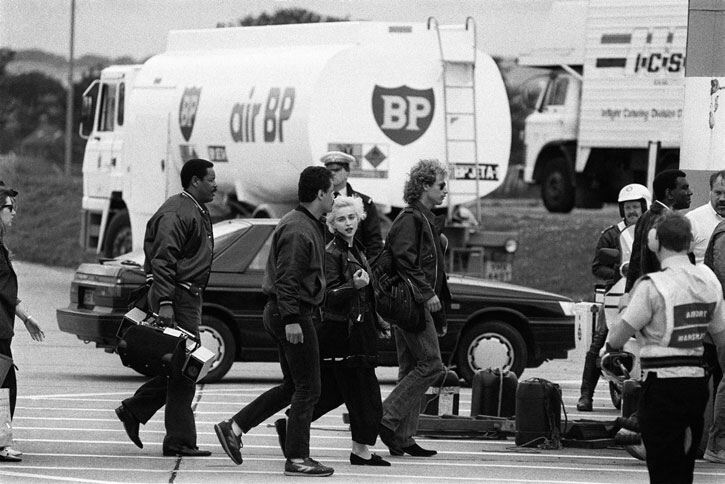 D

Madonna in leather jacket and short trousers – a perfect 2017 look. PA Archive.



Who's That Girl?
The leading ladies and pop starlets that defined an era…

Madonna
The Material Girl has never really gone out of fashion, adapting her style to fit new eras. But if there's a look that everyone is mimicking this year it's the Desperately Seeking Susan era Madonna.

The leather jacket, animal prints, fingerless lace gloves and wayfarer Ray Bans all make for a great modern look.

Molly Ringwald
With Stranger Things taking direct inspiration from the likes of Pretty in Pink and The Breakfast Club, it's no wonder that 80s poster girl Molly Ringwald is a muse for so many designers.

Take her over-sized jackets, constantly tousled hair and floral prints as your inspiration. It's time to watch Sixteen Candles again.

The Bangles
Starting life as a surf-pop band, The Bangles became hit makers of the decade with songs like Eternal Flame, Manic Monday and Walk Like an Egyptian.

And their style was a unique mix of 80s pop with a touch of punk, from Susannah Hoffs' off-the-shoulder stripped tops to the liberal use of faded denim.

Demi Moore
If Molly Ringwald was the girl next door, Demi Moore was the girl you wished lived next door.

Her style was more relaxed, with her go-to Converse shoes, over-sized dungarees and whimsical hats. Or go for the ditched prom queen look of St Elmo's Fire.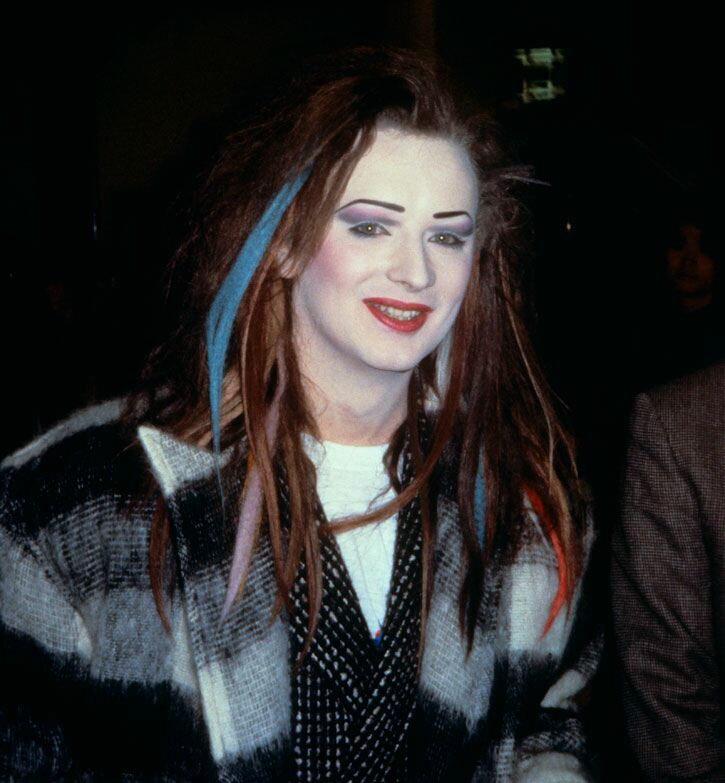 Boy George wearing this season's must have – a statement fake-fur jacket – back in 1984. PA Archive

The Lost Boys
The guys that are back in vogue once again…

George Michael
Before he became the serious, soulful crooner, the late great one was having fun with Wham.

And his fashion reflected this with big bright jumpers, classic mirrored Aviator sunglasses and those short shorts that are bound to be seen around the pool this summer.

Boy George
In a decade of bright and gaudy fashion, Boy George took things to the limit.

But his iconic hats, long overcoats and fondness for prime colours couldn't be more 2017. If you want to get in on the mix and match trend this season, just check out his use of colours, textures and prints.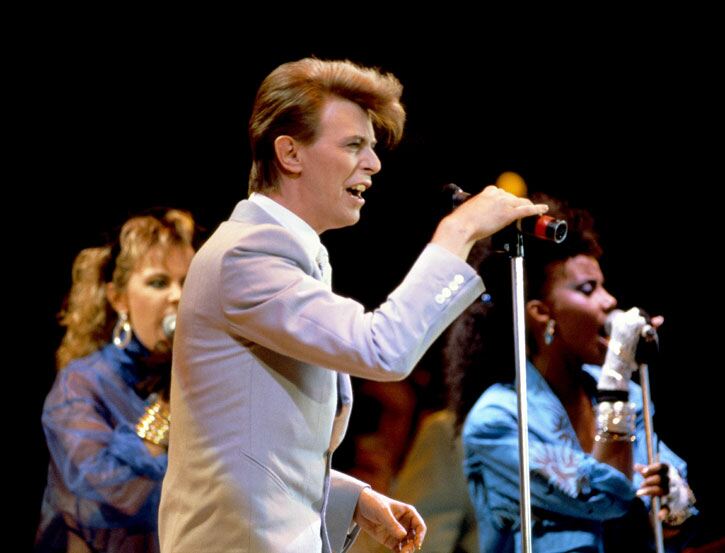 David Bowie in one of his trademark pastel suits by in 1985. PA Archive.

David Bowie
The Starman went through a variety of personas in his long and varied career. In the 80s, he moved into fashion and films, adapting his Thin White Duke persona into a stylish, suited serious musician and actor.

The perfect white suits, pastel colour scheme and long overcoats are fashion icons now.

Mickey Rourke
In the 1980s, Mickey Rourke was a huge star. From his breakout role in Diner in 1982 to Angel Heart in 1987, he was the Hollywood go-to bad boy you had to love.

His style was like an '80s James Dean with plenty of stubble and leather jackets. But he added a few flourishes like silk scarves, smart suits and smart tweed overcoats to the mix.