5 console games to enjoy with all the family
Posted 6th March 2020 by SOCKSHOP
Move over Monopoly! Scram Scrabble! You won't be needed this family games night…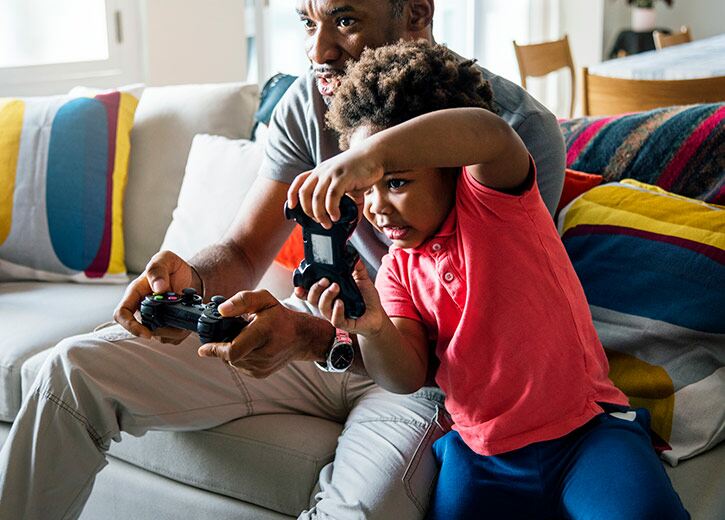 Drawful 2
Creative family members will love Drawful 2's approach to winning points. Use tablets or smartphones to join games and sketch your way to glory. Think you can draw "death by trombone"? Perhaps "I wrote this book with my laser eyes" is perfectly possible with your artistic touch. Your doodling ability is irrelevant, in fact, the more dreadful the more Drawful.

Mario Kart 8 Deluxe
Mario Kart made its debut in 1992 and despite being older than half of the family, the popular game still draws younger drivers to consoles to this day. The Nintendo Switch title lets you whizz past Wario or boost past Bowser with up to eight players at a time. Little ones can even make the most of the new Smart Steering feature that prevents karts falling off the track and increasing the odds of a podium upset.

Overcooked 2
Quality time with the family may involve co-operative cooking but normally without the console or the chaos. Team 17, developers of the much-loved Worms games, served up a second slice in this culinary series in 2018, your chance to save the Onion Kingdom from the zombie-like Unbread. Up to four local players can chop, fry and bake their way through quirky kitchens with the aim of saving the Onion King.

Mario & Sonic at the Olympic Games Tokyo
Mario takes gold in the family gaming stakes and this time round he shares the podium with long-term rival Sonic the Hedgehog. Tokyo 2020 has been transformed into a series of family-friendly minigames with Nintendo's colourful characters and everyone's favourite hasty hedgehog joining the competition. Hurdles, javelin, triple jump and more feature alongside Olympic newcomers, plus a retro 1964 mode.

Knowledge is Power
Getting teenagers to socialise with the family doesn't have to mean tearing them away from their beloved smartphones. Knowledge is Power allows up to six players to take on a quiz without a controller through its companion app. Simply download, join a game and start tapping through frozen answers and clearing slime-covered options, to reach the summit of the Pyramid of Knowledge before your rivals.