Our Fairtrade socks from CAFOD (and Elliot!) are finally here!
Posted 15th May 2014 by Danielle
Remember when we revealed that 10-year-old Elliot produced the winning design when we teamed up with CAFOD for the 'Find Your Fairtrade Feet' competition? Well the sock is now available to buy on the SockShop website and Elliot came in to visit us at SockShop HQ ahead of the launch for World Fairtrade Day!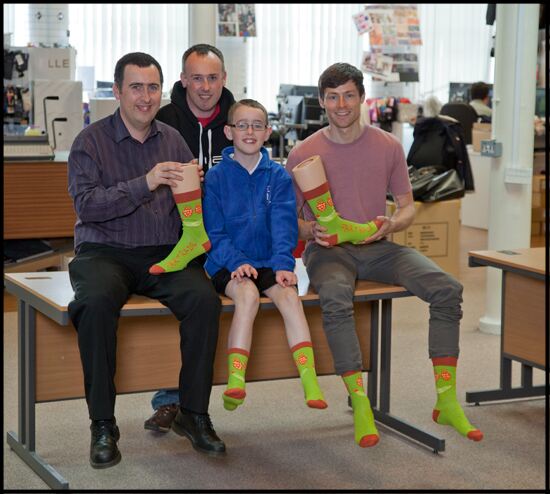 Elliot (centre) visited SockShop HQ with his Dad and Uncle to be shown around by one of our designers, Craig (far right) who judged the competition along with Jo Joyner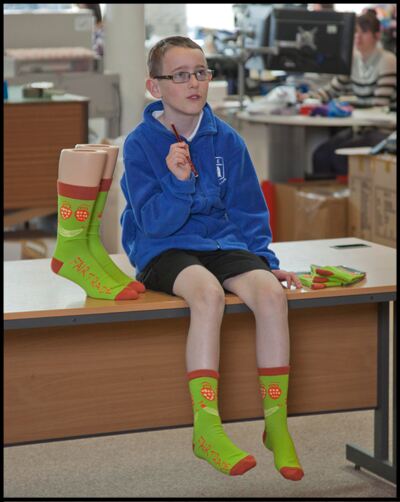 Elliot relives thinking up his design...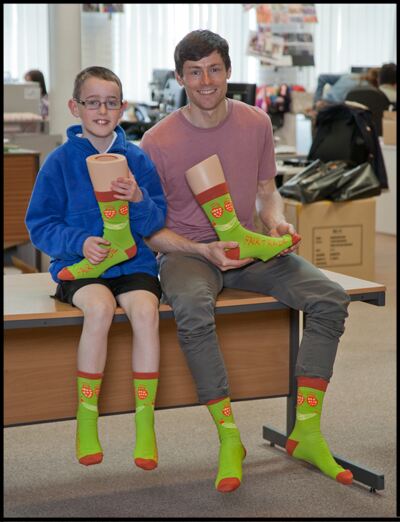 ...and he and Craig show off the finished product!

We launched the sock along with CAFOD last week, ahead of World Fairtrade Day...
And there were even some familiar faces involved...
Fancy a pair for yourself? Check them out here. They're made from certified Fairtrade Cotton and 10% from every pair sold goes to CAFOD to help support work with the world's poorest communities.