#SockStyle - Socks, cake and bloggers!
Posted 13th May 2015 by Danielle
Last Friday, we gathered up plenty of , the ankle sock and the knee-high sock, and spent several hours in the showroom having fun with socks and styling a number of different looks.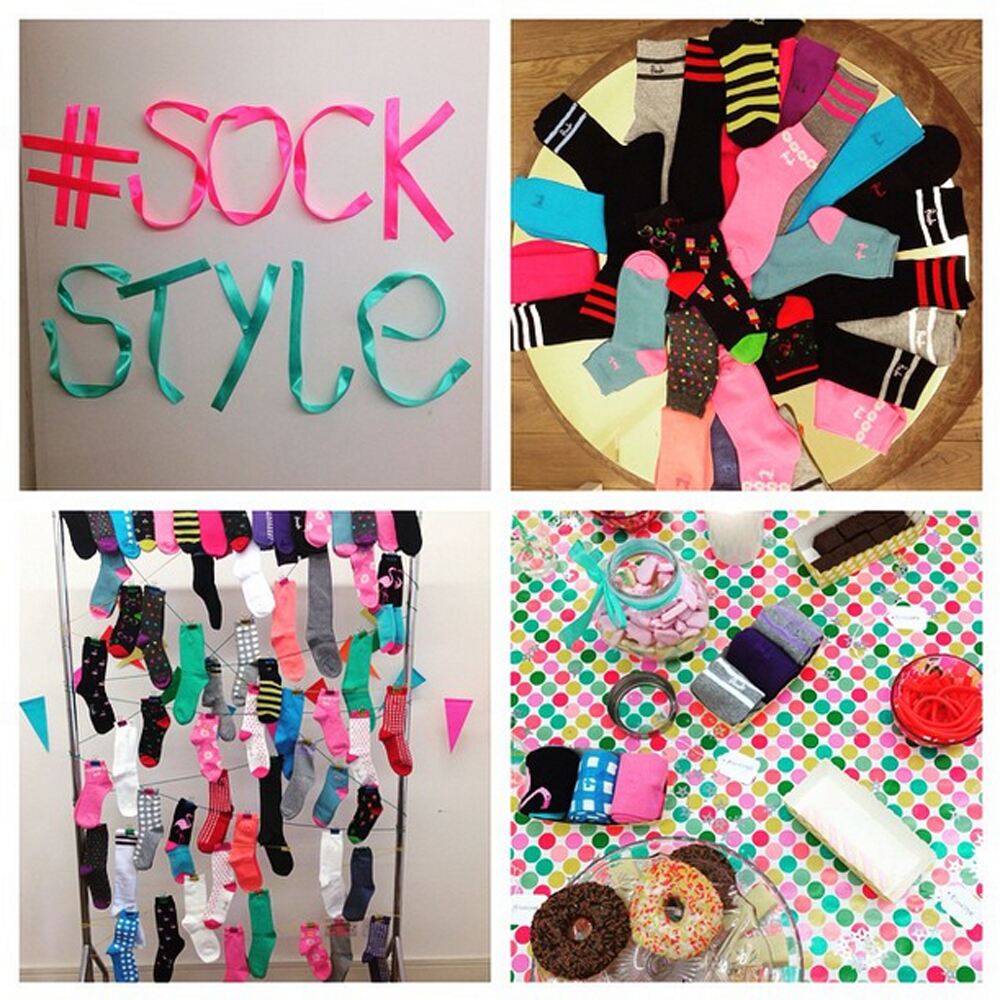 Take a look at some of the fun we had styling up socks and, of course, eating cake with the likes of Amelia Breading, Georgina Minter-Brown, Jack Bradley and Kate Winney.

We're going sock mad at pic.twitter.com/8aiPPG55li

— TRACE Publicity (@TRACEPublicity) May 8, 2015
So many cute socks pic.twitter.com/biybSaghtL

— Amelia Breading (@ameliabreading) May 8, 2015
A fun friday with pic.twitter.com/NvcexS7HV3

— Tashi Skervin (@TashiSkervin) May 8, 2015
pic.twitter.com/v5t2m14XVC

— Amy Ashmore (@AmyAshmore_) May 8, 2015



Cakes and socks= the perfect combination 👌 @tracepublicity @sockshopuk #sockstyle #food #cake #teaparty
This is my #SockStyle Thanks for having me @sockshopuk @tracepublicity Socks - Pringle Shoes - Dorothy Perkins 💋 #socks #pringle #dorothyperkins #fashion #fashionblog #fashionblogger #fblogger #beauty #beautyblog #style #trend #tracepublicity #littlemisswinney
We even had a flying visit from Radio 1 fashionista Gemma Cairney, who was popping here, there and everywhere for a jumble haul!
Look who just popped by to our #SockStyle party ... @gemagain & @fredbutlerstyle Follow their #JumbleHAUL journey #RITJ4 tomorrow, they will have @sockshopuk on stand with @rickedwards1
@rickedwards1 @tracepublicity gave us some pants for you to sell tomorrow #RITJ4 #sockstyle