#SockStyle - Socks, cake and bloggers!
Posted 13th May 2015 by Danielle
Last Friday, we gathered up plenty of Pringle socks and plenty of stylish bloggers (not to mention plenty of cake), to style up some fabulous looks at our #SockStyle event, hosted by Trace Publicity.

TRACE Publicity invited fashion bloggers into the TRACE showroom for a fun day styling their individual 'sock style'. Bloggers were chosen for their individual style to capture their take on: the sports sock, the ankle sock and the knee-high sock, and spent several hours in the showroom having fun with socks and styling a number of different looks.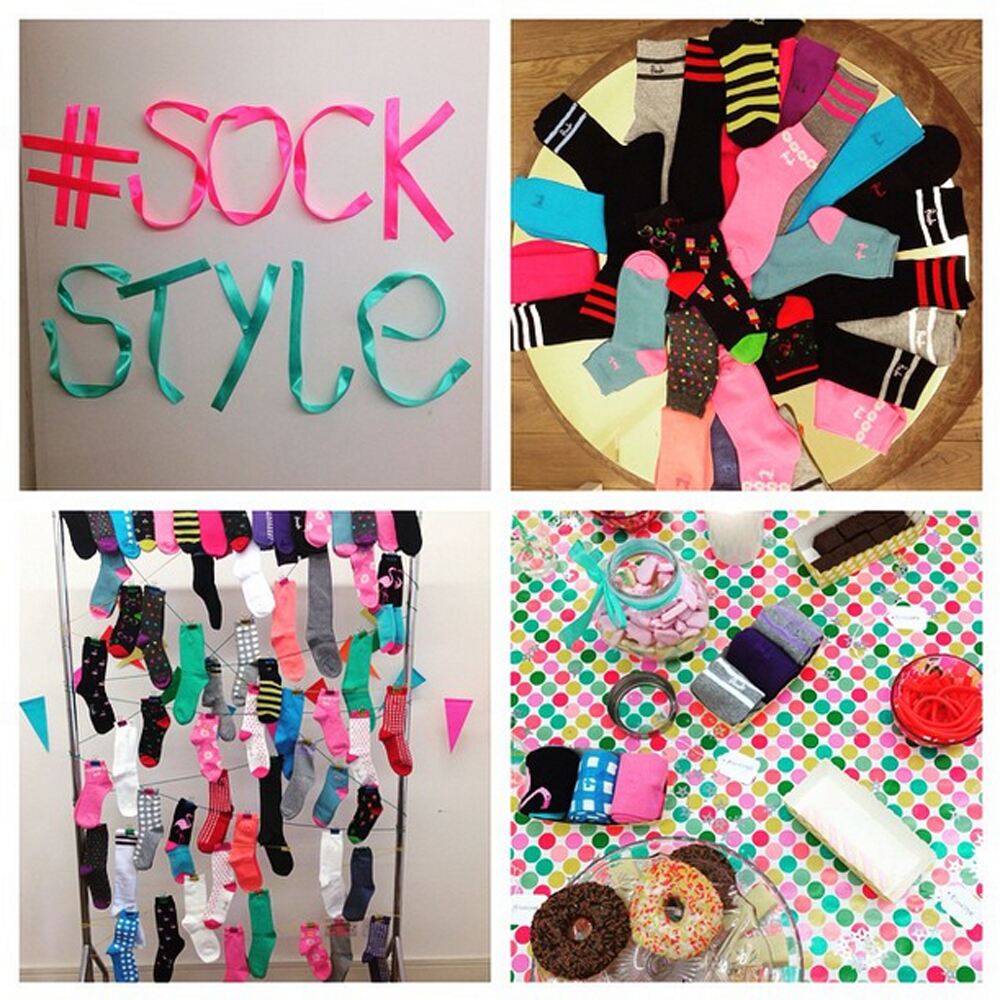 Take a look at some of the fun we had styling up socks and, of course, eating cake with the likes of Amelia Breading, Georgina Minter-Brown, Jack Bradley and Kate Winney.

We're going sock mad at #SockStyle @sockshopuk blogger event 🎉 @AmyAshmore_ @ameliabreading @georgie_mb @ohsojack_ pic.twitter.com/8aiPPG55li

— TRACE Publicity (@TRACEPublicity) May 8, 2015
So many cute socks @sockshopuk @TRACEPublicity #SockStyle pic.twitter.com/biybSaghtL

— Amelia Breading (@ameliabreading) May 8, 2015
A fun friday with @TRACEPublicity and @sockshopuk #sockstyle pic.twitter.com/NvcexS7HV3

— Tashi Skervin (@TashiSkervin) May 8, 2015
#sockstyle @TRACEPublicity sock game strong 🙌 pic.twitter.com/v5t2m14XVC

— Amy Ashmore (@AmyAshmore_) May 8, 2015



We even had a flying visit from Radio 1 fashionista Gemma Cairney, who was popping here, there and everywhere for a jumble haul!