7 tips to keep hiking feet healthy
Posted by Danielle
As the summer - and we use the term loosely - approaches, there's a chance you'll be inclined to lace up your walking boots and hike up a pike or head out for a countryside stroll. Whether you're a frequent trekker or just enjoy the odd ramble, there's really nothing like making the most of the great outdoors; even better if you can minimise the aches and pains of feet and legs at the end. Take a look at these tips for keeping hiking feet healthy and comfortable.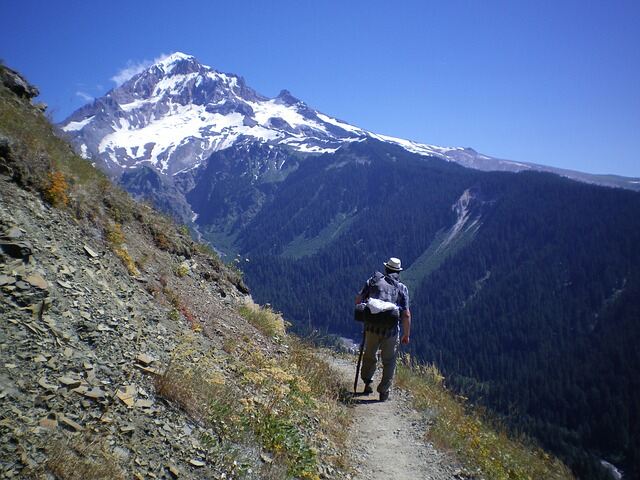 1. Wear the correct type of shoes
When it comes to hiking, it doesn't take much to figure that your footwear is going to play the main part in the comfort and endurance of your feet. Be sure to choose the correct kind of boots or shoes for the kind of hike you go/are going on; if it's just the occasional Sunday afternoon stroll, there's no point buying big chunky backpacking boots. Similarly, you're going to struggle with lightweight hiking shoes if you're off mountaineering.

2. Choose the right socks
Your socks are just as important for your feet as your shoes. Most purpose-built hiking socks will provide cushioned soles, though the thickness of the cushion varies. Choose a hiking sock that gives you enough cushioning without being so thick that it overheats your feet. Consider the kind of climate and temperatures in which you'll be hiking, as walking socks are available in a range of thicknesses - from lightweight cooling styles, to heavier thermal styles. Most walking socks will provide impact protection (making hikes easier on shins and hips etc, as well as feet), and many styles will specify specialist styles recommended for walking.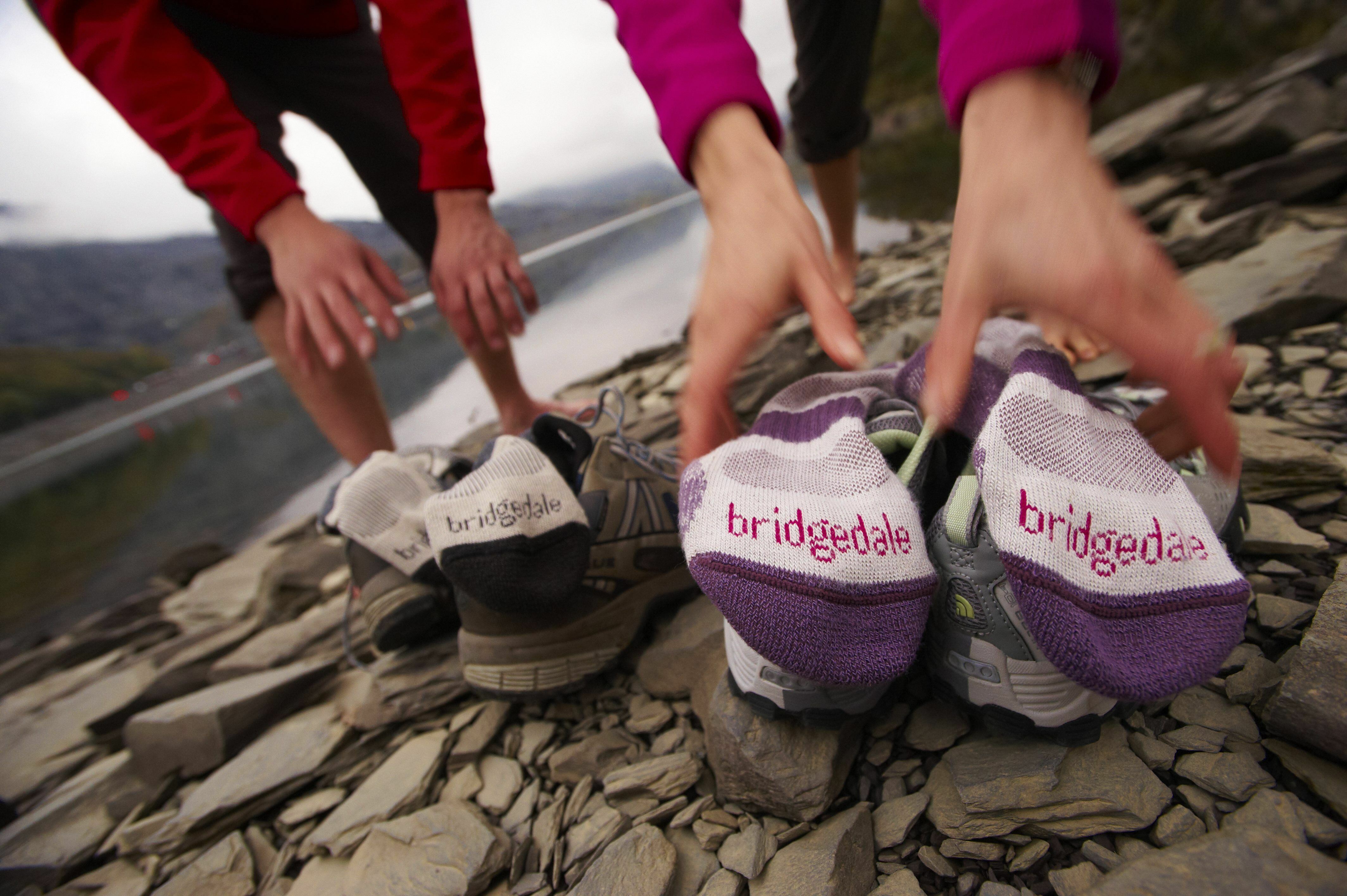 3. Make sure your shoes fit properly
If you caught the movie Wild at the cinema earlier this year, you'll unwillingly remember a certain nauseating scene involving a toe nail during the protagonist's pursuit of the Pacific Crest Trail. Needless to say she discovered that the fit of her shoes had a big part to play. *Cue us cringing in revulsion*.
Take care to think about the thickness of the socks you'll be wearing with your shoes and, with this in mind, choose a boot or shoe that holds your foot securely while leaving your toes free. Without being too tight and squashing you, the shoe needs to hug your foot to avoid it slipping around and rubbing, which can lead to painful blisters. Be sure there is plenty of room in the boots to wiggle your toes – if your boot is too short, your toes will ram against the front of the boot when walking downhill, causing them to blacken or even bleed. When trying on the boot, push your toes to the front; there should be about a finger's width between your heel and the back of your boot.

4. Break your shoes in and tailor to your feet
If you're planning a long trail or a particularly big hike, it might be an idea to break in your hiking shoes with a few short walks beforehand. This way you'll avoid any unnecessary discomfort when it comes to the actual trek. For an even more tailored and comfortable fit, replace your boot standard insole with a higher quality or more bespoke insole.

5. Use a cool stream to clean and refresh your feet on big hikes
There's nothing quite like a good foot soak for aching feet so, when you're miles away from the nearest spa, dunking your feet into a cool stream or creek is the next best thing. The cool flowing water will massage and sooth your feet, reduce swelling and increase circulation. This will also help in removing dirt, grime and sweat that is likely to rub against your feet, meaning there's less chance of blisters or abrasion. Put a pair of fresh socks onto your clean feet if possible.

6. Lighten your load and take the strain off your feet
It's more than likely you'll be carrying a rucksack, so only pack what you absolutely need. An unnecessarily heavy backpack not only puts immense pressure on your back, but will add to the strain on your feet, which is already pretty heavy from carrying your entire body. A hiking stick can also help take the weight off your feet and legs.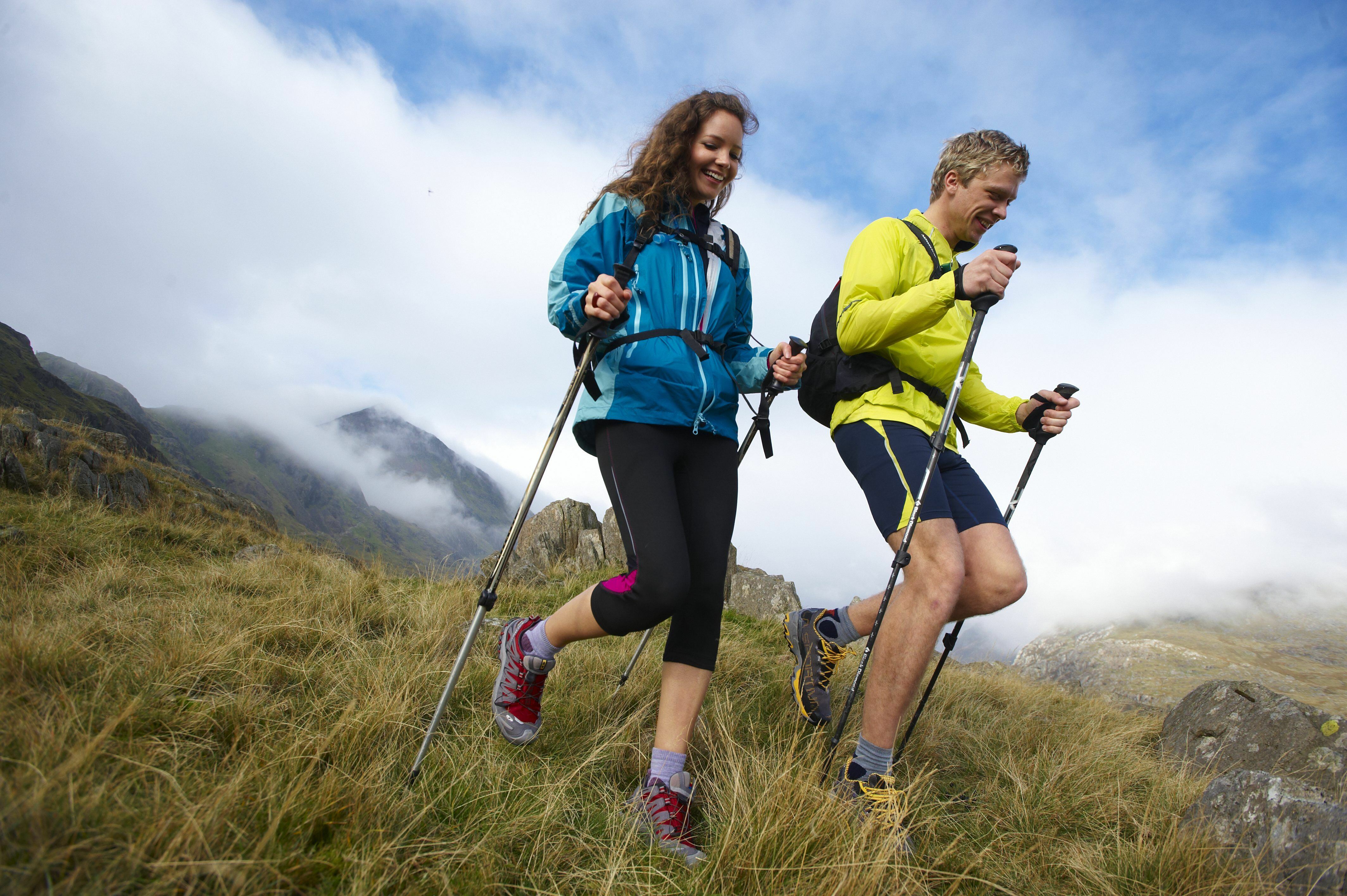 7. Pack plasters
Take a few plasters or blister patches to try and eliminate or alleviate blisters before they get any worse. If you've got room, things like Vaseline to sooth feet or talcum powder to soak up extra moisture in your boots can be super handy.
Do you enjoy hiking? Have you got any tips that you've found help to keep your feet comfortable? Share them in the comments below.