4 ways to stay comfy at the beach this summer
Posted 24th May 2016 by SockShop
We all love a beach holiday – cocktails on the sunbed, dipping your toes in the cool sea, building sand castles. But despite all the joy it offers, there are a number of annoyances that can put a downer on the whole experience, from scratchy sand to damp clothes.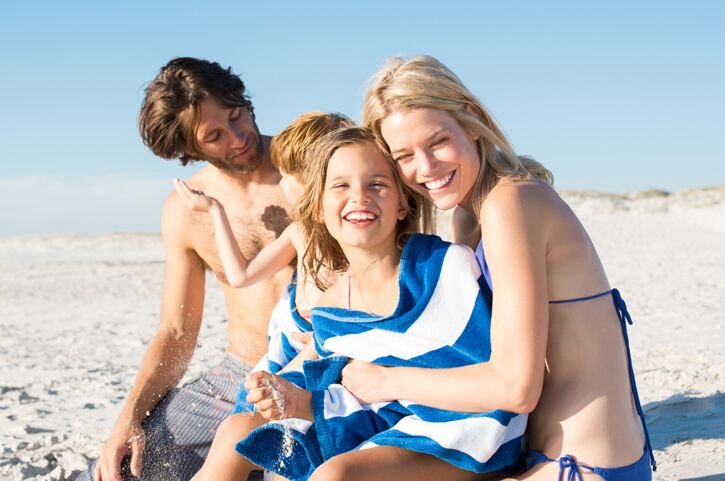 Here are our tips on how to stay comfy while chilling out on the beach…

1. Storing clothing

Not all beaches come with handy changing rooms – so after you've managed to dance in and out of your swimwear, you've then got to find somewhere to store your clothing without it either falling into the sand or getting everything else wet.

Instead of just bringing a large tote bag, use a camera bag instead – or something with lots of pockets. Then use sandwich bags or small carriers in each pocket. This means you can safely store clothes separately from books and electrics.

2. Removing sand

It's always the big dilemma – you want to go into the sea but can't be bothered with getting the sand off your feet. Endless brushing with your towel either removes nothing or just rubs the sand into your skin.

A good tip is to use baby powder or talc. As this dries the skin, the sand starts to fall off a lot easier. And your feet will smell nice too. This also works on other parts of the body.

To help keep sand away from your clothes, bags and books, bring an elasticated bed sheet with you. Turn it upside down and put four heavy bags or rocks in each corner. This should create a pen in which you can keep kids and clothes sand-free.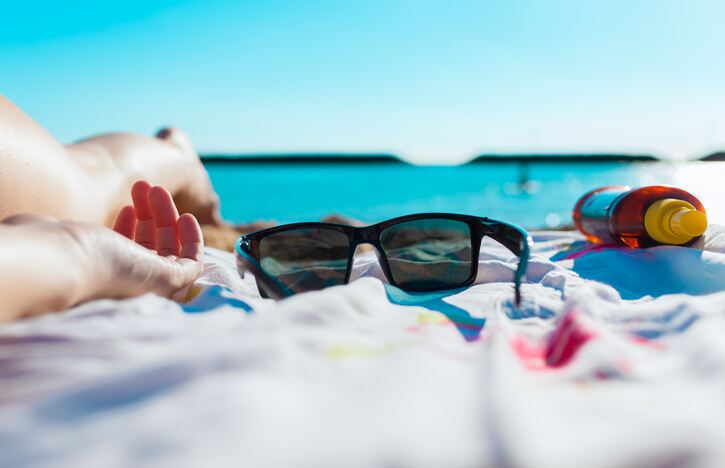 3. Drying wet clothes


Trying to balance enjoying a dip in the sea with not having that wet bum feeling when you're having your lunch is a bit of a nuisance. There are a few ways to speed up the drying process though.
Firstly, if there are showers at the beach, use them on a hot setting. Then, wrap a towel around yourself, covering the bikini, swim shorts or costume. Make sure it's pretty tight and squat down, holding the position for a minute or so. This will help squeeze some of the water out. Next, rub yourself down inside the swimwear.
If you can take it off, do so and roll it flat in a towel, squeezing the towel hard.


4. Putting on lotion
We may not like it, but sun screen is vital, especially for those wanting to spend any extended period in the sun. And it shouldn't be a one-off application – you should reapply every hour and again after you've been in the water.
But it can be a messy business. To help keep things a bit tidier, go for spray-on lotion – it provides a more even spread and helps you reach places you couldn't previously. It's also worth applying the first round before you set foot on the beach to stop yourself from getting sand in the lotion.
Finally, keep a packet of baby wipes handy to clean off your hands after you've applied lotion.