Use the final May bank holiday to… get comfy
Posted 24th May 2017 by SockShop
With one May bank holiday done and dusted, you'll probably have spent all your long weekend holiday funds already. So why not take the chance this coming three-day weekend to simply relax, get cosy and chill out. Plus, who needs the hassle of actually getting ready for a weekend away?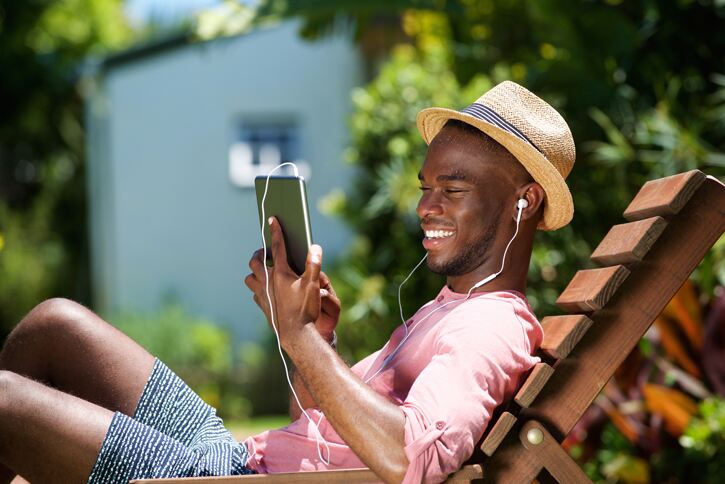 Here are a few ways to spend the Bank Holiday weekend that won't cost you, and can help you kick back.

Take the inside outside
It looks like the weather will be good this weekend, so why not spend your weekend outside in the garden or at a local park. And don't just drag out one of your bog-standard garden chairs – get yourself set up properly.

Take out blankets, cushions, a choice of clothing (in case it gets cool), plenty of books, some speakers, your tablet for a bit of Netflix binging and somewhere comfy to put your feet up. If you're feeling bold, drag your comfiest armchair outside.

And let's not forget the food. Go all out with an all day picnic or BBQ. Pack up some cool boxes with ice to store cold drinks (maybe even a bottle of wine), grab plenty of snacks and fill your fridge with sandwiches and other favourites to last you through the day.

Get the BBQ going just before lunch for the main event and then top it up occasionally during the day so you can toast marshmallows or grill fresh fruit covered in sugar.

Throw on comfy clothes
One great thing about not leaving the house is that you don't have to get dressed up if you don't want to.

Long lazy weekends are the perfect time to stick on your favourite pair of tracksuit bottoms, cosy hoody or super soft and warm socks.

Even if you've got friends coming to join your for your weekend of relaxing, just make sure they know the dress code as well. They'll probably be delighted to know they don't have to make the effort.

Spend it cooking comfort food
Every night you always think, this is the night to finally perfect the slow cooked belly pork or create the perfect ragu sauce. But by the time you're back from work and ready to cook it's already too late to get started.

Use the long weekend to really go for it and embrace the slow food movement.

Use the first day for marinating, the second for cooking and the third for enjoy the leftovers that are always better the day after. Or you could be bold and try a 24-hour cooked lamb joint.

Go on a Netflix binge
If the weather takes a turn for the worse, or you don't quite have the energy to get cooking, then use the three days to not only catch up but actually finish a Netflix series.

Get through the recent series of Master of None, or prepare for the imminent new season of House of Cards by catching up.

Invite friends over to join you and make sure you've got the pizza delivery number on speed dial.