5 of the best virtual quizzes
Posted 13th May 2020 by SOCKSHOP
There's nothing trivial about trivia where your lockdown entertainment is concerned. Read on for five of our favourite online quizzes.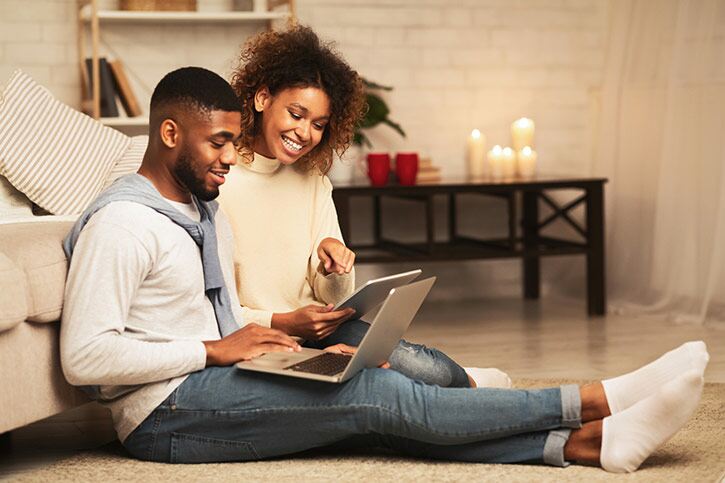 The Virtual Pub Quiz
When? Every Thursday at 7:50pm
Where? YouTube

You may have already heard of #jaysvirtualpubquiz as it attracted 300,000 keen quizzers when it went live on 26 March. The car salesman behind the trivia posts answers the following day on the event's Facebook page, along with his packed schedule. Mondays are dedicated to kids, while specialist quizzes are made available every Tuesday, Wednesday, Friday and Sunday to keep up with demand. He's even enlisted the help of Stephen Fry for a one-off Alzheimer's research fundraiser.

Eventures
When? Every Friday at 7:30pm
Where? YouTube

The midlands-based business behind eventures have really tapped into family favourites for their tests of knowledge. Previous quizzes have covered Disney, Harry Potter and Gavin & Stacey, while their Friends special proved the most popular and raised almost £100,000 for charity. You can join in with the giving too, as organisers suggest a £2 donation to the NHS through their JustGiving page.

Goose Quizzes
When? Every night at 7:00pm
Where? Twitch

The Edinburgh-based quiz company run a slicker operation than most as they've been testing the nation's knowledge over Zoom long before social distancing became the norm. Their 40-question quizzes have outgrown the platform and are now delivered via Twitch, the quiz connoisseur's venue of choice. A live chat feature allows users to goad and gossip with one another, and winners are announced on Goose's social media accounts after submitting answers on a Google Doc.

Speedquizzing Live
When? Mondays and Wednesdays at 8:00pm
Where? Facebook

Speedquizzing Live uses an app to enter your answers while questions are broadcast over Zoom. Your meeting link and PIN will set you back £5, but you can expect a polished quiz experience. Mondays are all about music, while Wednesdays are dedicated to general knowledge, with a few specials including Star Wars and video game-themed quizzes along the way. Look out for your results on host Stoo Pittaway's Facebook page.

The Little Tiny Quiz of the Lockdown
When? Every night at 6:00pm
Where? Facebook

Imagine a daily dose of TV's Big Fat Quiz of the Year with fewer questions but Jimmy Carr's signature quips included. The Little Tiny Quiz delivers just that, only you take the position of the celebrity contestants. Questions are indirectly asked by members of the public and answered on the night in a quick-fire format. If you're worried that you've missed out on the fun, you can head to the comedian's Facebook page to watch previous tiny quizzes.