5 ways socks can give your Christmas a personal touch
Posted 19th November 2015 by SockShop
Whether you're hanging them ready for presents from Santa or are looking forward to getting a new pair on Christmas day, socks have a long and illustrious history with the festive period.

But this versatile item of clothing can do so much more than just hold bags of chocolate coins or keep your feet cosy by the fireplace.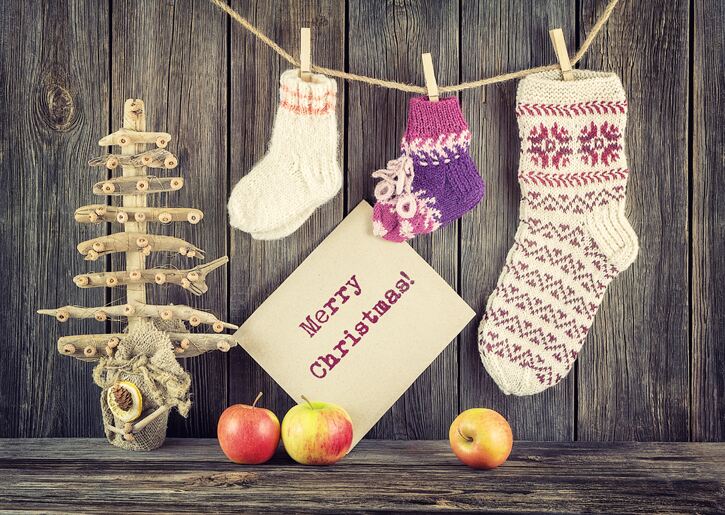 Here are 5 ways socks can add a personal touch to your Christmas festivities…
1. Homemade advent calendars
The excitement of advent calendars becomes somewhat lessened when you start to realise that it's going to be a chocolate everyday (well, maybe not depending on how much you love chocolate).

But if you create your own calendar for loved ones you can include a different surprise every day.

A great way to make a festive one with a bit of personality is to use baby socks. Or you could mix up sizes, starting small and getting bigger as you go. All you need is 12 pairs of socks, a piece of string or even a string of Christmas beads, something to attach the socks to the beads like a peg, and 24 surprises!

2. Christmas sock puppets

We all love sock puppets – especially the young kids. And Christmas is a great time to get creative with them.

Get the whole family round the dinner table with a selection of socks in all colours, some stick-on eyes, a few tubs of pipe cleaners, old scraps of material and a tub of glue.

Here are some tips for extra fun puppets:
Cotton wool makes a great beard for Santa
Black buttons can stand in for coal as a snowman's eyes
Cut the end off a red sock to make an elf's hat

Use brown

pipe cleaners

for reindeer antlers
3. Outfits in Nativity play
There's a good chance your little ones will be sheepishly approaching you to ask if you could make them an outfit for their role in the nativity play – a day before it's going on. This is where socks are a life saver.

Here a few ways to use them:
Stuff them to make extra arms, antlers or horns

Use animal print adult stockings for animal outfits

Cut up and stitch together old wool socks for a fake beard

Fill extra-large white socks with stuffing for a quick fix sheep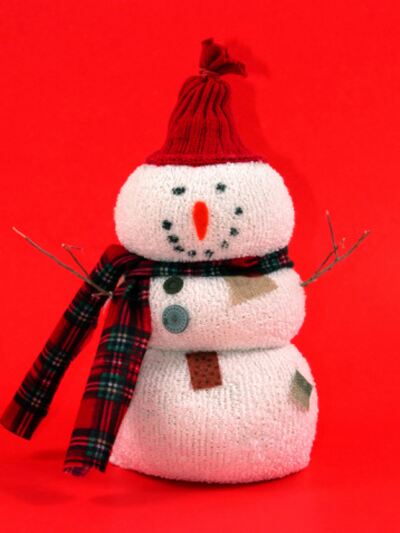 4. Decorations
You can also create amazing, cosy looking decorations with socks. Smaller,
festive socks
can be given a candy cane and hung on the tree while larger ones can be used to hold holly twigs.


Or, you could go a step further and transform old white socks into cute little snowmen. Simply stuff with paper or cotton wool until just over half full and then use string to tie it off. You've got your body.


Add some more stuffing, but not as much, and tie off again at the top of the sock – this is your head. Decorate with buttons for eyes (or simply draw on with a marker pen) and a piece of scrap material for a scarf.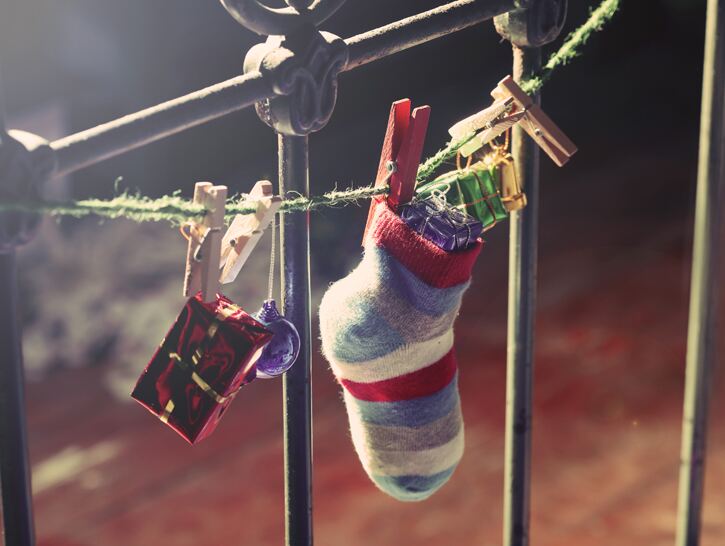 5. Storing baubles
Finally, when Christmas is over for another year (or 9 months), it's time to pack away your decorations.

As you'll have a few pairs of brand new socks, you can get rid of some of your older ones. But instead of throwing them out, use them as a safe way to store fragile baubles until next year.