Embrace your inner Hygge
Posted 10th November 2015 by SockShop
Let's start with the basics of Hygge. While it doesn't translate well into English, the concept is all about soothing your soul through being cosy and comfortable. Sounds OK, right?

You do this by not only removing annoyances like emails and TV from your life, but also by embracing the smaller moments – a warm pair of socks just off the radiator or the smell of freshly baked cookies. Friends and family are also a big part of it.

Try to think of it as a hug for your soul.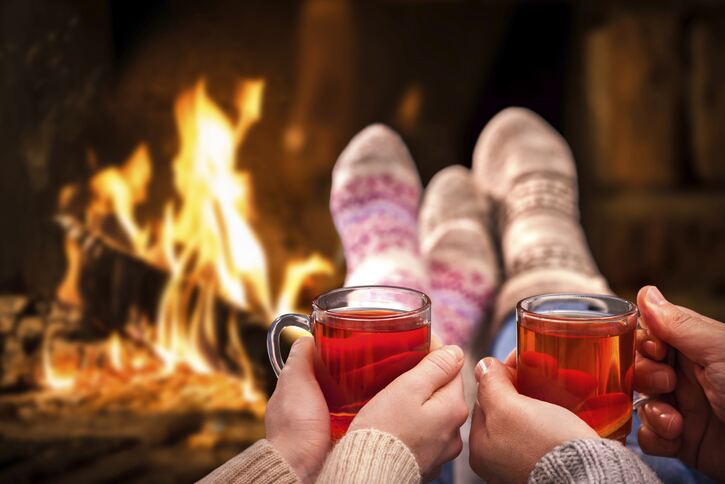 Here's a few ways to bring a little Hygge into your life:

Get the lighting right

If you imagine a classic Hygge scene it'd probably involve you and your family under a blanket on the sofa with a thick pair of wool socks and a hot chocolate keeping your warm. And lots of candles.

Low, soft lighting is a big part of getting the Hygge feeling. In Denmark, low-slung ceiling lights over dining tables are hugely popular. Not only do they create an intimate atmosphere, they also provide a flattering light.

Fire places are also important – a warm fire provides heat and a gentle glow. If you don't have a fire place in your home, take the family and head down to the local pub for a glass of mulled wine, a hearty meal and some good conversation.

Embrace the little things
The Danes like to stop and smell the flowers. This is very much part of Hygge living. People in the modern world get caught up in their own lives, not stopping to see that there are magical moments all around them.

This aspect is similar to what we might call 'mindfulness' – not just looking around you, but also within you. Noticing how you react to the world – the feeling that crunching the first frost of the year gives you, or the memories awakened when seeing snow fall at night.

Let in the natural world

As you'd expect from the Danish, Hygge and the natural world go hand in hand.

This can be natural materials in the house like huge wood dining tables, to days out in the forests. With natural sunlight limited in Denmark during the winter, Danes boost their Hygge levels by taking long walks during the day.

But it's not just a winter state of mind (though it's when it's arguably most useful); Hygge can be found in the summer at picnics with friends, swimming in local ponds and concerts in the park.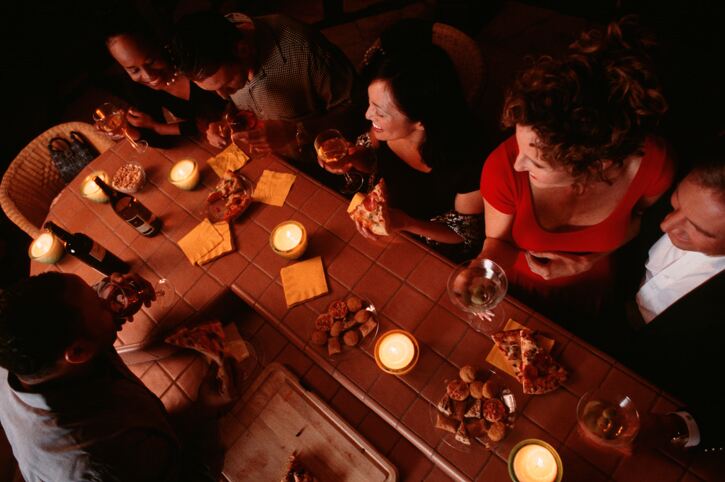 Be with your friends and family

One of the most important aspects of Hygge is your social circle. Spending time with family and friends makes you more content.

But it's also not just about putting in the hours – it's about spending quality, intimate time with people. Hygge is about being open and honest. Don't hold it all in, tell your loved ones how you feel about them.