How to host the perfect bonfire night party
Posted 5th November 2019 by SOCKSHOP
Remember, remember, your guests deserve a happy 5 November! Here's how to treat your friends and family to a party with sparkle…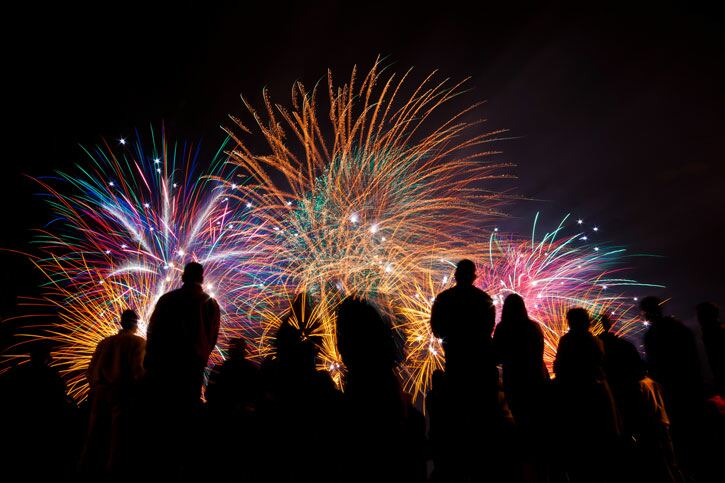 Host a firework display
If you have the outside space (and take the necessary precautions), fireworks are a natural choice for the centrepiece of your celebrations. Get outside with enough gunpowder to put on a show, but not too much that your partygoers lose interest. Dedicated firework shops will happily talk you through selection boxes and their whizzes, bangs and pops to keep revellers staring up at the night sky.

Hand out sparklers
You may remember them as the warm-up act before the main event, but for the loud-bang averse, sparklers add a touch of colour minus the decibels. It's difficult to resist the child-friendly firework and the urge to spell out your name with a spark. Watch as letters linger before your eyes and use the settings on a good quality camera to capture the trail of light and the fun images will follow.

Lay on a toffee apple bar
Transforming apples into sweet treats is a tradition as simple as it is tasty. Forget preparing a batch for your family and friends and turn toffee apple-making into a fun attraction. Offering a wide range of toppings from popcorn and walnuts, to dried cranberries and marshmallows, will see the toffee apple station filled with adults and kids returning for more.

Get creative with your Guy
Bonfire night is an event that's best enjoyed by children at arm's length, and with good reason. Let your kids get hands-on and work on crafting your flammable friend to get them really involved. Think straw stuffing, hair fixing and face painting with added flair. We'd advise keeping the kids more than a limb's distance away from the fire.

Prepare hot drinks
Keeping everyone warm is a must on cold November nights. Mulled cider, wine and punch recipes can be found online and with so much variety out there, your guests are bound to enjoy the drinks on offer. Hot chocolate is the perfect seasonal favourite for kids with great D.I.Y. potential. Marshmallows, nuts and sprinkles for toppings will keep the hot chocolate station choc-a-bloc.