The Ladies' Choice: Sock Drawer Staples
Posted 28th October 2014 by Danielle
There are certain styles no sock drawer should be without, from daily work wear musts, to perfect partners for that casual outfit or party ensemble…

A right good knees up!
We love love love knee highs. They're the ideal option to keep the chill off as the colder weather rears its head, especially when it's not quite cold enough for a pair of chunky tights! Pull up your knee highs with a skirt or dress for that semi bare-leg look and team with a pair of heeled Chelsea boots to dress up, or don some brogues, Dr Marten's or Timberland boots if you're going casual and outdoorsy. A pair of knee highs (or even over-the-knee socks) is also a must for comfort if you're tracking the trend and pulling those essential knee/thigh high boots out of the wardrobe!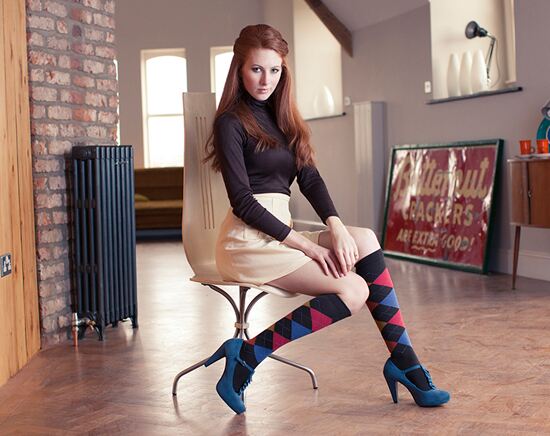 Gone fishin'
A choice look for the likes of Beyonce and the girls from Little Mix, natural fishnet tights are a great way to perk up your pasty pins this autumn and add a touch of texture. To keep the chill off, you could even add a subtle shine and opt for a pair of plain sheer tights for that barely-there legwear look.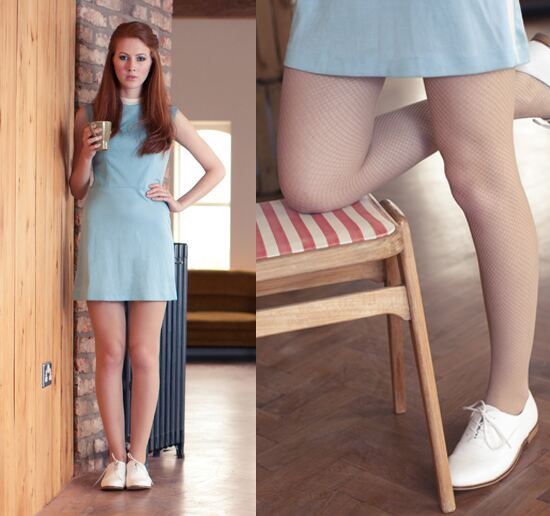 Work the pattern
Cropped trousers are one of our favourite things at the moment. For the stylish working gal, it's the ultimate opportunity to flaunt your flashy patterned socks, be they striped, argyle, spotted or fairisle. Team your trousers with a plain polo neck or fancy blouse and a pair of heeled brogues or Mary Janes to step out in style for that 9-5… Oh, and don't forget to add your patterned socks!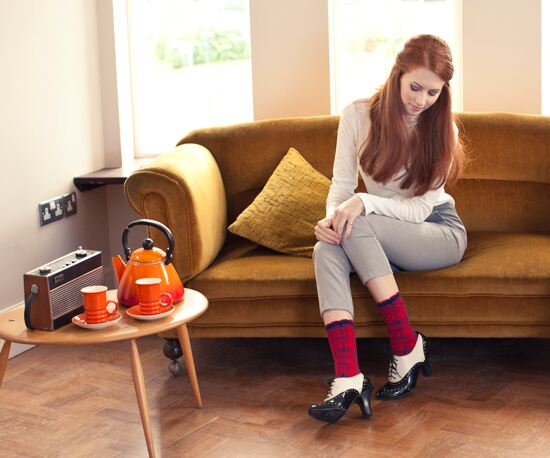 No-show
At SockShop we (more than anyone) worship at the toes of socks - all shapes and sizes… But sometimes there comes an outfit with which a pair of socks just won't go! That's why shoe liners exist. With the comfort and protection of a sock, shoe liners hide cleverly under your shoes for a no-show look… But we've still got pretty lacey, patterned and colourful ones for show. Well not for show but… oh you know what we mean!