This year's best Halloween outfits
Posted 27th October 2015 by SockShop
Whether you want to go all-out or prefer something a little simpler, we've got plenty of choices for you this Halloween.


For her





Joy from

Inside Out



One of the big hits of the year, this Pixar comedy is a gold mine for Halloween outfits. If you've got a group of friends, why not all pick one emotion each.
Our favourite is the super happy Joy. All you need is a blue wig and pale green summer dress and you're done. Oh, and an infectious personality.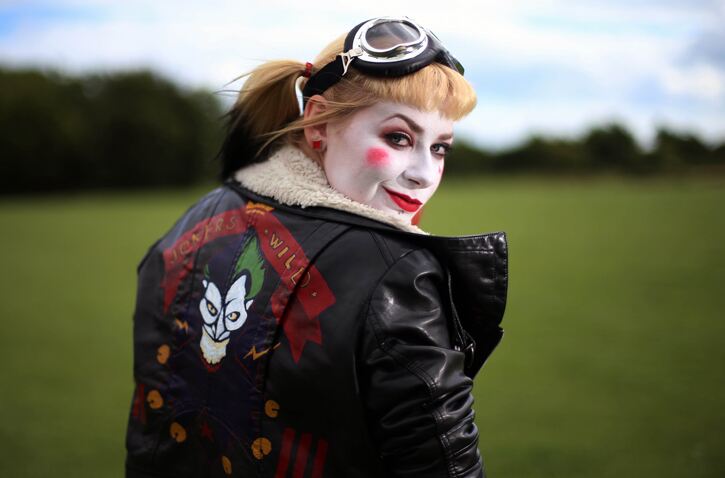 Harley Quinn from

Suicide Squad



We've only seen a short trailer for the bad guy hit squad movie, but that hasn't stopped Harley Quinn from being the most googled Halloween outfit of 2015. Margot Robbie's version sticks pretty close to the comic book look and is easy to replicate.
For the outfit, you need a red and white t-shirt, some cut-off shorts and a pair of fishnet stockings. Tie your hair in bunches, splash on some red, white and blue make-up and accessorise with a baseball bat.


Emojis 😂 😝 😍
This year has seen emojis become almost as common as words in mobile communication. Within this world there are plenty of characters you could choose from.
One option is the classic face emojis – create a number of mask versions from cardboard and change them during the night depending on your mood.
Or go for something a bit more obscure like the emoji 'Women with Bunny Ears' – all it takes is a black leotard and some bunny ears.


For him

Batman

A twist on the classic Halloween bat, with the incorporation of a cool superhero. Go classic Batman with a simple Batman Cape Socks.

Marty McFly from Back to the Future

With the hype still looming from Back to the Future Day this year, this will no doubt be a popular outfit - mainly because it's pretty easy to put together.

Jeans, a denim shirt over a white checked shirt and a red bodywarmer and you're done. You could accessorise with a 'hoverboard' (skate board with no wheels) or get one of your friends to come as Doc Brown in white overalls and grey wig.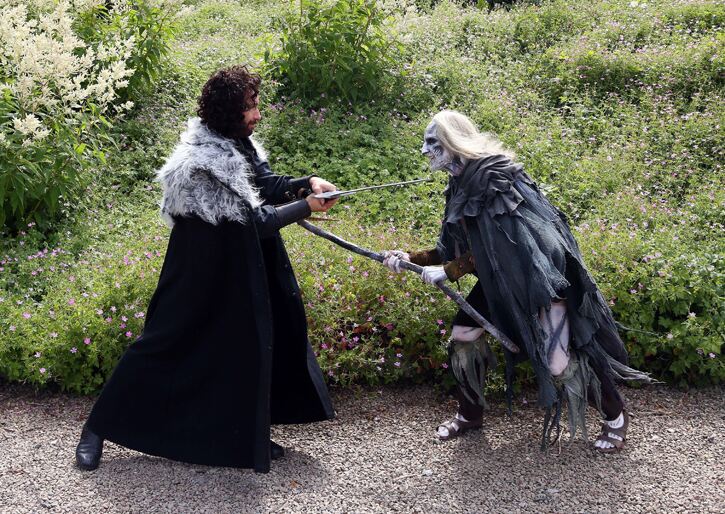 Jon Snow from Game of Thrones
He may know nothing, but he's certainly captured the public's imagination. One of the most popular characters from Game of Thrones, you can easily pull off his look.

Go for a big black faux fur coat or furry scarf, a black wig and a sword. It'll also keep you warm on your walk home.



For Couples
Claire and Owen from

Jurassic World



A good outfit should be easy to put together and easy to identify. This pair tick both boxes. For Claire, a white suit with white shirt and ginger wig is all that's needed. For Owen, dark blue trousers, a lighter blue shirt and brown waist coat (preferably leather) and you're done. Take a stuffed dinosaur for good measure.
Pumpkins

What says Halloween more than pumpkins? To make your own pumpkin outfits buy a couple of bright orange t-shirts and fill with pillows or stuffing.
You can add to the effect with these pumpkin tights and go a step further by giving yourself pumpkin faces with a bit of face paint