Halloween 2016: the best and easiest costumes
Posted 25th October 2016 by SockShop

If at Halloween you find yourself delving into the deepest recess of your wardrobe to locate that perfect jacket for your outfit, then maybe you need to take a look at our list of excellent – and fairly easy to put together – costumes.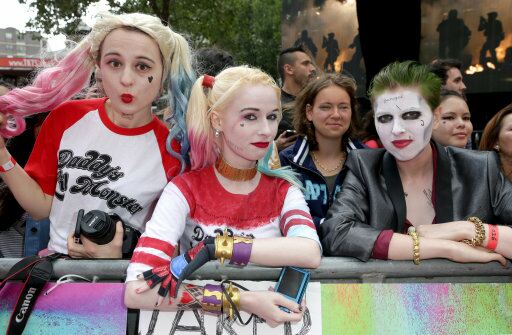 Harley Quinn

Suicide Squad was one of the big hits of the summer and the standout performance was Margot Robbie as Harley Quinn. Not only did she kick some serious butt with attitude, but she also has a look that's eye-catching while easy to replicate.
To go for the movie version of Harley – instead of the comic/cartoon version – all you need is a tight fitting white t-shirt that you can emblazon with 'Daddy's Lil Monster' in black pen. Then get some spangly hot pants, a pair of fishnet tights and a baseball bat.
Tie your hair in pigtails (and add the infamous red and blue with some hair chalk if you're going all out), splash on the eye makeup and you're ready to go.

Furiosa

Who thought that a Mad Max sequel would be so awesome? And, while the stunning car chases and eye-popping visuals had a lot to do with it, the joker in the pack was Charlize Theron's Furiosa. The shaved-headed, one-armed killing machine was a character like few others.

To get the look, go for a bald cap (unless you're willing to shave your head) and stick on a black glove to which you can attach metal to make your fake arm. The rest is easy – a dusty white top, some black trousers and blacker eye make-up. Stick a few belts around your waist for the finishing touch.

Pokémon Go

One of 2016's biggest trends, this game has got everyone trying to catch 'em all. You can catch Poké fever by dressing up as one of the 'trainers'. Think bright blocks of colours, a silly hat and a back pack.

To finish off the outfit, transform a tennis ball into a Poké ball and pick up a few Pokémon cuddly toys to catch during your party.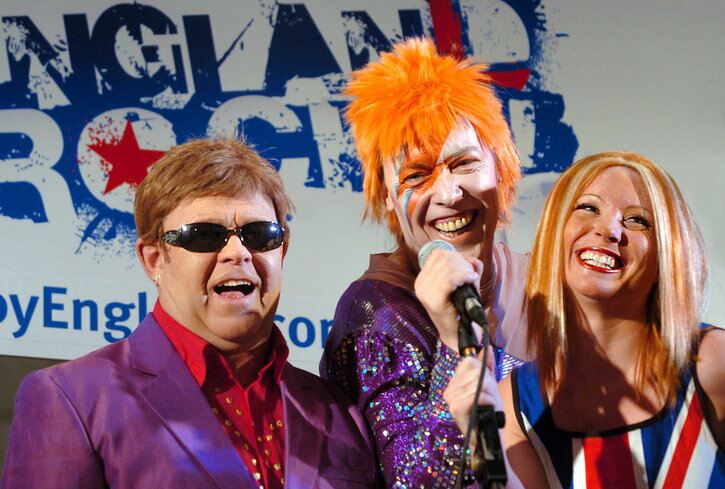 David Bowie / Prince

This Halloween, expect to see lots of David Bowies and Princes - two legendary musicians who passed away in 2016, both with their own recognisable sense of style.

For Bowie, you've got a lot of choice, whether it's Ziggy Stardust, the Thin White Duke or Labyrinth's Jareth the Goblin King. For Ziggy, it's all about the face make-up, with the trademark lightning bolt a must.

For Prince, it has to be Purple Rain era. Scour charity shops for over-sized purple jackets and trousers. Throw in a white ruffled shirt and a pencil moustache and you're done.

Jungle Book

While we'd love to see a few Baloos, the more common outfit from this year's Disney live adaption of the cartoon classic will be Mowgli.

It couldn't be easier – but you've got to be brave. The loin cloth look doesn't leave much to the imagination.

Take along some soft toys in the form of panthers, bears and tigers to add a little authenticity – and a big jacket for getting to and from your party.

Donald Trump

He's taken America by storm and is a love or hate character. The Trump outfit, therefore, will be big this year.

If you've got plenty of hair, you could try and sculpt your own Trump comb-over. But otherwise a wig might do it. Go for a power suit and plenty of Trump-esque facial expressions. And don't forget his trademark red cap.

And you've got to get the lingo down by announcing as you arrive: 'Let's make this party great again.'

Willy Wonka

Another sad passing this year was Gene Wilder. And he'll be best remembered by most for his portrayal of Willy Wonka.

For your outfit, go for classic Willy – purple jacket, top hat, ruffled shirt and over-sized bow tie. Accessorise with a cane, bags of sweets, and a Golden ticket.