5 best ballroom dances for beginners
Posted 9th October 2018 by SockShop
The leaves are turning and the nights are drawing in, which can only mean one thing — Strictly Come Dancing is back on our screens!

The autumnal stalwart of Saturday night TV has returned with a whole new host of sequined celebrities looking to cha-cha their way to the crown.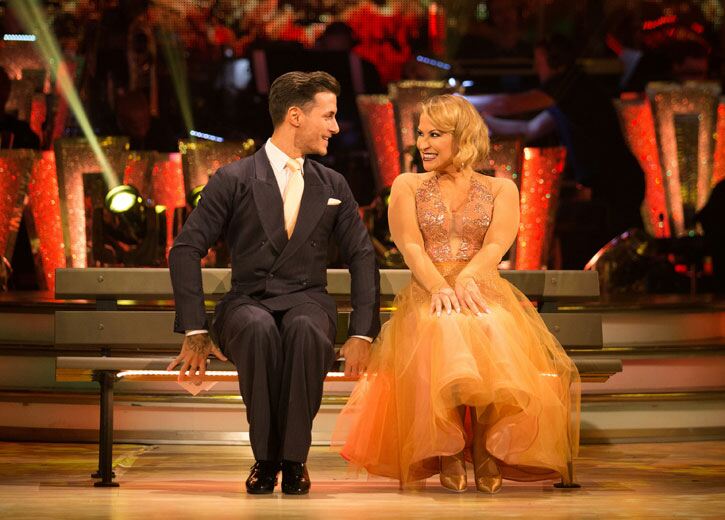 And if you've got the dancing bug again, here are some of the best ballroom dances perfect for beginners.

Paso Doble
Despite its name, the Paso Doble (which means "two step" in Spanish) actually originated in France, inspired by the movements of the Spanish bullfight. For some, the Paso Doble is one of the easiest ballroom dances to learn because it only has two basic steps. As it's inherently choreographed, don't expect many dancefloors to spontaneously break out into Paso Doble, but if you like a touch of drama with your dancing this could be for you!

Waltz
The ballroom classic that took Victorian high society by storm, the Waltz is so smooth it makes the dancers look like they're literally gliding across the dancefloor. Although there are several variations of the Waltz, the most commonly danced today is the Viennese. However, the Viennese might prove too much for beginners, so start with country or American style Waltz and ease yourself in slowly.

Cha-Cha
Born on the dancefloors of 1950's Cuba, the Cha-Cha is danced to Latin music that's heavily influenced by strong rhythms from both Africa and Cuba. The famous 'one, two, cha-cha-cha' counting is known the world over and with just five steps it isn't too taxing for any rookies hitting the dancefloor. So, if you fancy adding a flirtatious dash of Latin flair to your ballroom dancing, why not think about learning the Cha-Cha?

Lindy Hop
Swing dancing, which originated in America in the late 1920s, has been growing in popularity over recent years, with more and more nights and clubs popping up. Lindy Hop is one of the most popular styles of swing dancing, and it's an incredibly social dance that makes it perfect for first-timers. Prepare to have one of the best nights out of your life as you get swept away by the sheer energy of your local swing night.

Samba
Although ballroom Samba is a different animal from the famous African-inspired Brazilian dance of the same name, it does keep some of the elements of its namesake. Lively and rhythmical, ballroom samba gets the pulse racing as partners gyrate across the dancefloor. This isn't a dance for the faint-hearted, so make sure you throw yourself into it whole-heartedly.