7 frightening flicks for Halloween
Posted 31st October 2018 by SockShop
What better way to spend an evening in this Halloween than sticking on your favourite scary movie and screaming the night away?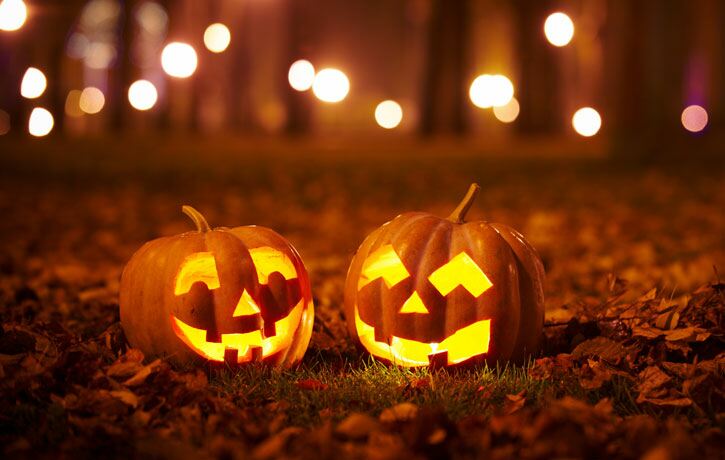 With so many out there to choose from, we've put together seven of our spinetingling favourites to keep you scared until Christmas…

Psycho (1960)
Perhaps the finest film from legendary British director, Alfred Hitchcock, Psycho tells the story of runaway Marion Crane's (Janet Leigh) brief but memorable stay at the infamous Bates Motel. Despite being nearly 60 years old, Psycho remains one of the greatest — and scariest — movies ever made.

The Nightmare Before Christmas (1993)
This dark musical fantasy sees Jack Skellington, the Pumpkin King of Halloween Town, stumble into Christmas Town and fall for its charms. From there, devilish hilarity ensues as the inhabitants of Halloween Town set about trying to take over Christmas in this captivating stop motion film.

Halloween (1978)
Undefeatable serial killer Michael Myers terrorises a small town — and Laurie (Jamie Lee Curtis) — in John Carpenter's ultimate Halloween classic. Since the original, there have been 10 further movies about the murderous Myers, including this year's Halloween, which sees Jamie Lee Curtis reprise her role some 40 years on.

Hocus Pocus (1993)
A Halloween cult classic, Hocus Pocus tells the story of three dastardly 17th century witches who return to life only to discover they have just one night to save themselves. Bette Midler, Kathy Najimy and Sarah Jessica Parker star as the resurrected witches.

Scream (1996)
The classic 90s teen scream-fest stars Courtney Cox and Neve Campbell trying to escape the slash-happy murderer in the scream mask. The iconic opening scene sees the killer ask Drew Barrymore "what's your favourite scary movie?" before shocking the audience by killing off the film's biggest star.


The Witches (1990)
Based on Roald Dahl's bestselling book, The Witches sees Angelica Houston in one of her most fearsome roles as the terrifying Grand High Witch hosting the annual witches' conference. This might be a children's movie, but it packs a gory punch.

The Addams Family (1991)
America's first family of all things macabre, the Addams Family started life as a cartoon in the New Yorker before becoming a TV show. However, their first big screen adaption remains the best Addams adventure, with a mix of gore, jokes and scares starring Christina Ricci and Angelica Houston.