The ultimate Halloween playlist
Posted 31st October 2019 by SOCKSHOP
Pumpkins are carved, the cobwebs are in place and the punch is ready, all you need now is some audio inspiration.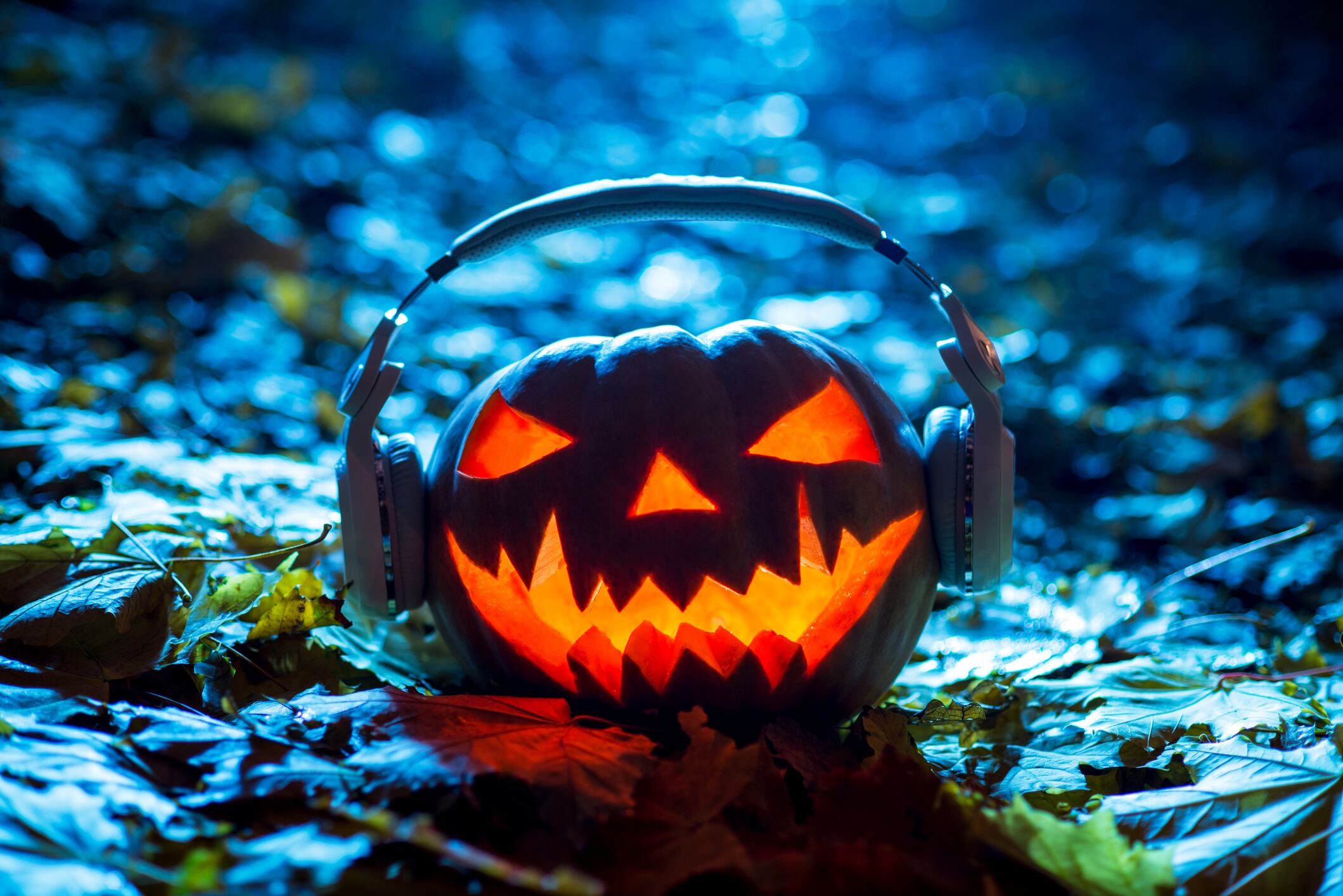 Why not try these for starters…

Michael Jackson – Thriller
Jheri curls aren't necessary to throw yourself into this famous dance routine. However, white socks, red leather biker jacket and zombie make up wouldn't go amiss. Imagine Vincent Price cacklingand commentating on your Halloween exploits for extra authenticity.
Bobby 'Boris' Pickett and the Crypt-Kickers - Monster Mash
Is it even a Halloween party if the Crypt-Kicker's classic doesn't get a spin? Now, if only you could master the mashed potato-inspired dance moves to go with it. Makes you wonder why they were so obsessed with 'mashing' in the 60s?
Ray Parker Junior – Ghostbusters Theme
Who can resist a track that offers such a recognisable guitar riff, a boast of being afraid of "no ghost" and the perfect opportunity to run around zapping ghosts on the dancefloor? Certainly not us.
Backstreet Boys – Backstreet's Back
While the lyrics win no awards for being the most spine-tingling, who can forget a mummified Nick Carter & co. galivanting around a haunted house in the video? The only way to rock your body right this 31 October.
Rockwell – Somebody's Watching Me
The thoughts of a paranoid man or a dancefloor-filling Halloween classic? If the voice behind Thriller only manages to make it to backing vocals, we think we have our answer.
Specials – Ghost Town
The ska-ry Halloween party anthem. We recommend forgetting the song was penned about Coventry's dwindling nightlife and throwing yourself into belting out the wailing chorus.
The Yeah Yeah Yeahs - Heads Will Roll
Decapitation made danceable, who'd have thought it? The A-Trak remix adds extra bounce to the song that makes the gory sound groovy. Just don't get too carried away and end up headless at the party.
Outkast ft. Kelis – Dracula's Wedding
The Count has assembled his groomsmen; Frankenstein, a werewolf and Andre 3000 of course. Who's the lucky bride? Kelis according to the chorus! 'Til death do us party.
Kanye West – Monster
"First things first I'll eat your brains. Then I'll start rocking gold teeth and fangs." Nicki Minaj wins first place for capturing the Halloween spirit in Kanye West's roll call of rap royalty. Sounds like a beautiful, dark, twisted fantasy to us.
Bloc Party – Hunting for Witches
Set your proverbial rifle sight on the cauldron stirring, broomstick riding and pointed hat wearing population with indie rock for company.