5 family-friendly and 5 not-so-friendly films to enjoy this Halloween
Posted 27th October 2020 by SOCKSHOP
Trick-or-treating might be a no go this Halloween, so why not sink your teeth into some spooky classics to see you through the night?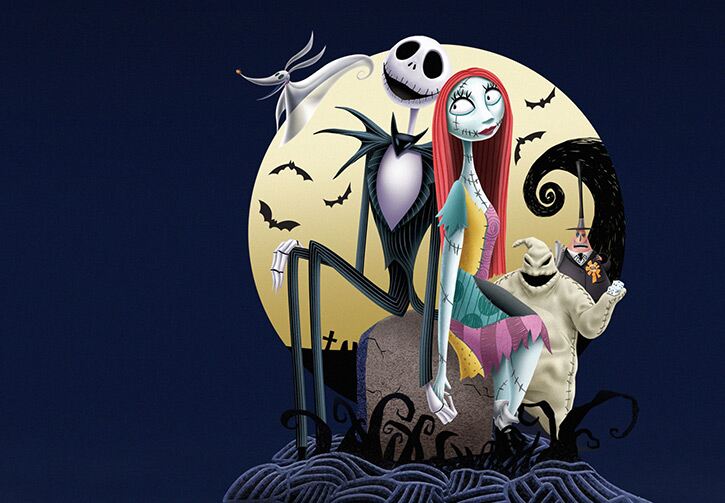 Image: disneyplus.com


5 for you and the kids…
Haunted Mansion (2003)

Eddie Murphy stars as estate agent Jim Evers, who takes his wife and two children on a detour from their family vacation to try and sell a spooky old mansion. However, the ghosts of Gracey Manor are after more than just a house sale – they need the Evers' help breaking the Master's curse.
The Nightmare before Christmas (1993)

Jack Skellington, the King of Halloween Town is getting bored of frightening people every October. So when he stumbles through a portal to Christmastown, he starts plotting a way to bring a new holiday under his spooky spell.
Monster House (2006)

Little DJ is sure the house across the street isn't really a house at all, but is actually a living breathing monster out to eat the children in his neighbourhood. So when his parents leave him with a babysitter on Halloween, he pulls in his friends Chowder and Jenny to investigate.
Hotel Transylvania (2012)

Count Dracula (voiced by Adam Sandler), the owner of a high-end monster hotel, invites all the most famous monsters and ghouls to his daughter's 118
th
birthday party. However, celebrations go awry when an unsuspecting human stumbles in on the party and falls in love with the birthday girl…
Coraline (2009)

Eleven-year-old Coraline makes a spooky discovery in her new home when she finds a secret door leading to an alternate world. At first this new world seems a lot better than her own, but when Other Mother tries to trap her there forever, Coraline must use all her bravery to escape back to her real home.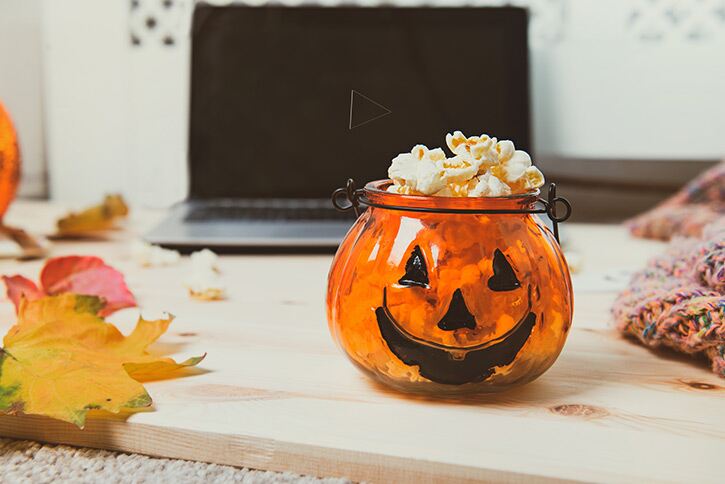 5 for after dark…

IT (2017 and 2019)

In 1989 in the small town of Derry, local children are disappearing. A group of seven bullied kids, dubbed "The Losers' Club", realise the killer is not a man, but a demonic clown. Together they make a pact to destroy IT forever.
Mother! (2017)

Veronica's idyllic life in the countryside with her husband, a poet with writer's block, takes a sinister turn when a strange couple come knocking. Little by little, their small haven turns to terror, as Veronica tries to figure out why her husband seems suddenly so accommodating of their uninvited guests.
Sweeney Todd (2007)

Fifteen years after the illustrious Judge Turpin (Alan Rickman) stole his wife and condemned him to Australia for a fictitious crime, Sweeney Todd (Johnny Depp) returns to his London Barbershop plotting revenge. Turning his barber razor on unsuspecting customers, he won't be satisfied until Turpin too becomes one of Mrs. Lovett's (Helena Bonham Carter) meat pies.
A Nightmare on Elm Street (1984)

In 1984, psychopath Fred Krueger, otherwise known as the Springwood Slasher, was murdered by a mob of parents whose children he killed with a razor. Years later, Krueger returns to haunt the dreams of his killer's children, subjecting the teenagers to brutal murders while they sleep.
Halloween (1978)

On the night of Halloween 1963, six-year-old Michael brutally murders his teenage sister. He's sentenced to 15 years in prison but manages to escape during a transfer the night before Halloween 1978. Returning to his quiet hometown, Michael sets out in search of his next victim.